Tiger King may have been a limited series on Netflix, but fans of the true crime documentary may see two new takes on the story of Joe Exotic coming soon. A few weeks after a scripted series starring Kate McKinnon as Big Cat Rescue owner Carole Baskin was announced, a rival show starring the Oscar-winning Nicolas Cage as Carole's enemy Joe Exotic has gone into development.
The latter series, which does not have a name or network yet, will be an eight-episode scripted show, which will tell an origin story of sorts about how animal park owner Joe Shreibvogel became the notorious Joe Exotic.
Per Deadline, "the story centers around Joe Shreibvogel, an eccentric, exotic zookeeper in Oklahoma who fights to keep his park—even at the risk of losing his sanity. The series will live in the lion's den with Joe, explore how he became Joe Exotic, and how he lost himself to a character of his own creation."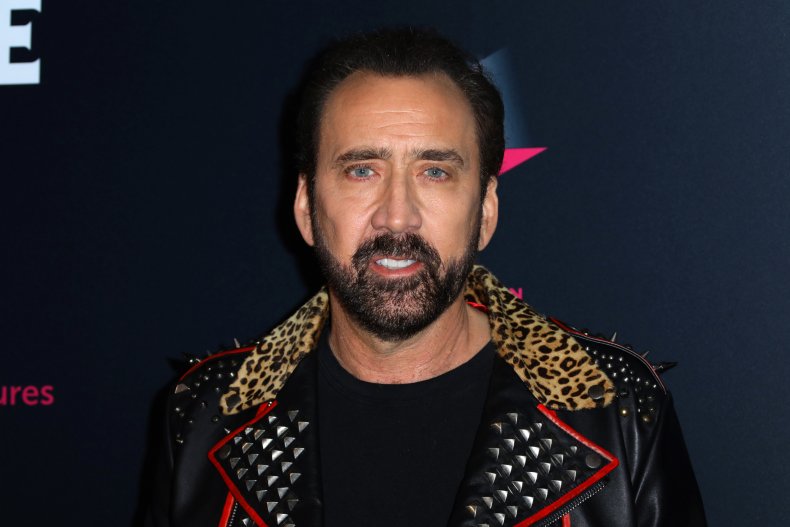 Rather than being based on the Netflix Tiger King documentary, this Nicolas Cage series will be based on "Joe Exotic: A Dark Journey Into the World of a Man Gone Wild," a Texas Monthly article by Leif Reigstad.
This new series will be written by Dan Lagana, formerly of Netflix true crime parody American Vandal and will be produced by Key & Peele's Paul Young, Imagine Television Studios and CBS TV Studios. Nicolas Cage will also act as an executive producer on the show.
This series, currently listed on IMDB as "Untitled Joe Exotic Project," will be Cage's first television role. Though increasingly known for his madcap performances in movies like the recent Mandy and Color Out of Space, Cage won an Oscar in 1995 for Leaving Las Vegas, and was nominated for his work in Spike Jonze's Adaptation.
His Exotic project is different from the Kate McKinnon-produced-and-starring series announced earlier this year, in which the Saturday Night Live player will appear as Carole Baskin, the woman who Exotic hired a hitman to kill. That show is based on the Joe Exotic podcast, and is being made by UCP.
At the time of writing, Exotic has not responded to the news of Cage playing him, but Baskin did release an open letter to McKinnon asking her not to use real cats in her series. She told EW: "Kate McKinnon is a wonderful actress. Big Cat Rescue implores Kate McKinnon to not use real big cats and cubs in the making of her series.
"The Wondery podcast, which is the basis for her series, explores the rampant breeding, abuse and exploitation of big cats by breeder and exhibitor Joe Exotic. It would be cruel to use real big cats in a television series about cruelty to big cats."
These two rival projects come after Tiger King became a global documentary phenomenon. According to Nielsen, the show was one of Netflix's biggest ever draws, with over 34 million people watching in its first 10 days on the streamer.
The Nicolas Cage Joe Exotic Project is coming soon.