'Tiger King' Zookeeper Erik Cowie Found Dead, Face Down in NYC Home
Erik Cowie, well known for being one of the zookeepers at the exotic animal park featured on Netflix's hit documentary miniseries Tiger King, has been found dead at 53 in New York City.
According to law enforcement, Cowie's body was found by a friend in a private residence on Friday. He was discovered facedown in a bedroom. It was not immediately clear if the New York apartment belonged to a friend, or to Cowie, who had been a resident of Oklahoma.
There was reportedly nothing suspicious about the circumstances of his death, and no signs of violence, according to TMZ, who broke the story. There were no drugs on the scene, although a toxicology test will confirm or refute those initial findings.
Cowie was a favorite among fans of the show who said he truly cared about the tigers. As Twitter user @mina_than_most said, "This man loved tigers and just wanted to give them a good life."
Cowie has struggled with alcohol addiction but has denied having a drug problem. "[N]o, I don't do meth, I never have, I like sleeping too much. I used to have a drinking problem and now I do not," Cowie told interviewer Joel McHale in a final episode of the show that was filmed after the rest of the show was already released.
Cowie made the statement in response to the many questions and comments from fans regarding his missing teeth.
In May, Cowie was arrested for driving under the influence of alcohol, after he was involved in a two-car collision on an interstate highway in Oklahoma and failed field sobriety tests.
Cowie entered a guilty plea but failed to appear at his sentencing hearing. Consequently, the Tiger King star had an outstanding Oklahoma warrant for his arrest at the time of his death in New York.
Cowie was known as the head keeper and caretaker of the big cats at Joe Exotic's former exotic animal park, which has since been closed.
Cowie stayed in his position at the animal park even after Joe Exotic, whose real name is Joseph Allen Maldonado-Passage, was arrested and convicted on multiple criminal charges, including murder for hire in connection with his nemesis, animal rights activist Carole Baskin and Endangered Species Act violations for animal abuse.
Cowie testified against his former boss during the trial, at which he said he had witnessed him unlawfully kill multiple tigers.
In April 2020, Cowie told the Daily Mail he witnessed Joe Exotic killing and abusing tigers. "Joe only cared about them in a monetary way," Cowie said.
"I learned a lot from Joe, mostly on not what to do," he added.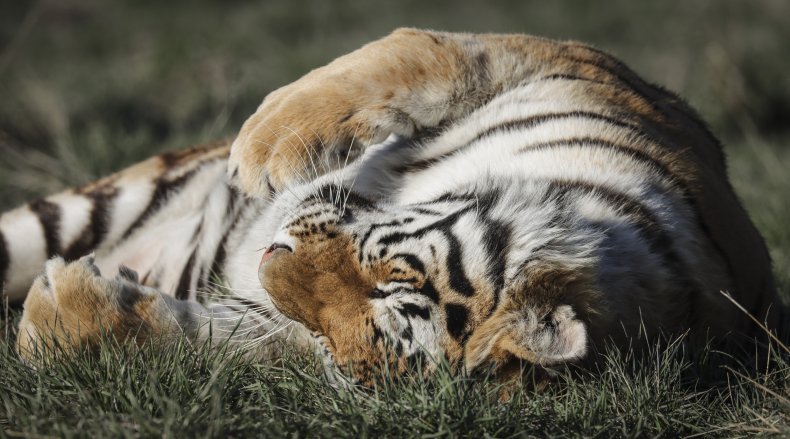 Newsweek reached out to the New York City Police Department for comment but did not immediately hear back.
Correction 09/7/2021, 1:40 p.m. ET: This article was updated to correct the spelling of Erik Cowie's name.