'Tiger King's' Carole Baskin Sees $1 Million Loss in Revenue Since Netflix Series Aired
Netflix's Tiger King defined the beginning of the pandemic in 2020. And while Carole Baskin has become a household name because of it, the past year hasn't come without its financial hardship.
As Tiger King premiered in March of 2020, the United States shut down in an effort to curb the spread of COVID-19. Cases remain high a year later and, while the increase in vaccinations is a promising sign of a return to normal, Baskin, who founded Big Cat Rescue in Tampa, Florida, has been unable to reopen.
She told David Brody, host of Real America's Voice's The Water Cooler, on Friday that she shut down last March to protect the cats from COVID-19 and "all the crazies that believed what they saw on a TV show."
In the documentary series, Joe Exotic, who's real name is Joseph Maldonado-Passage, repeatedly accused Baskin of killing her husband and possibly feeding him to her tigers. Baskin was never charged and has denied the accusations against her.
As a result of being shut down, Baskin told Brody they've lost over a million dollars in tour revenue over the past year.
"That's why I've had to do things like Dancing With the Stars and cameos and those kinds of things to try to raise money to make up for that kind of shortfall," Baskin said.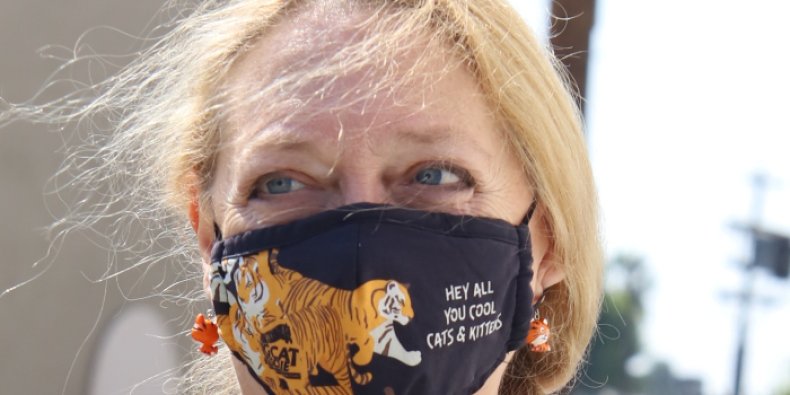 Baskin wasn't pleased with how she was portrayed in the show and told the Tampa Bay Times she was under the impression the series was going to focus on cruelty in the captive tiger trade. Instead, it made Baskin the subject of viral memes, raised questions about her involvement in her husband's disappearance and, she said, the target of death threats.
"They saw those cubs being dragged away from their mother. Where are those memes? Where are those comments?" Baskin told the Tampa Bay Times.
Eric Goode, the producer of the show, told the Los Angeles Times Baskin willingly discussed her personal life, including about the disappearance of her ex-husband, and said "she certainly wasn't coerced." He also criticized her for being uninterested in seeing tigers in the wild.
In the end, it was Maldonado-Passage who wound up in jail and in January 2021, he was sentenced to 22 years in prison for being part of a failed murder-for-hire plot to kill Baskin and violating federal wildlife laws. He may see the outside world before then.
Baskin and her husband, Howard, offered to support his early release if he would support the Big Cat Public Safety Act. It passed the House in December and seeks to end private owners of big cats.
Maldonado-Passage told Entertainment Tonight he was accepting their offer, but he said the couple needs to call President Joe Biden and advocate for his pardon. It was once rumored that former President Donald Trump would pardon the Netflix star, but the pardon never materialized.
As the House passed the legislation, Congress was working on passing another relief package. The Senate never voted on the measure before the session ended, so it needs to be reintroduced. Another vote must happen before it can be signed into law.
For Baskin to support his release, she told Brody that Maldonado-Passage would have to show he's serious by working with authorities to help bring others involved to justice.