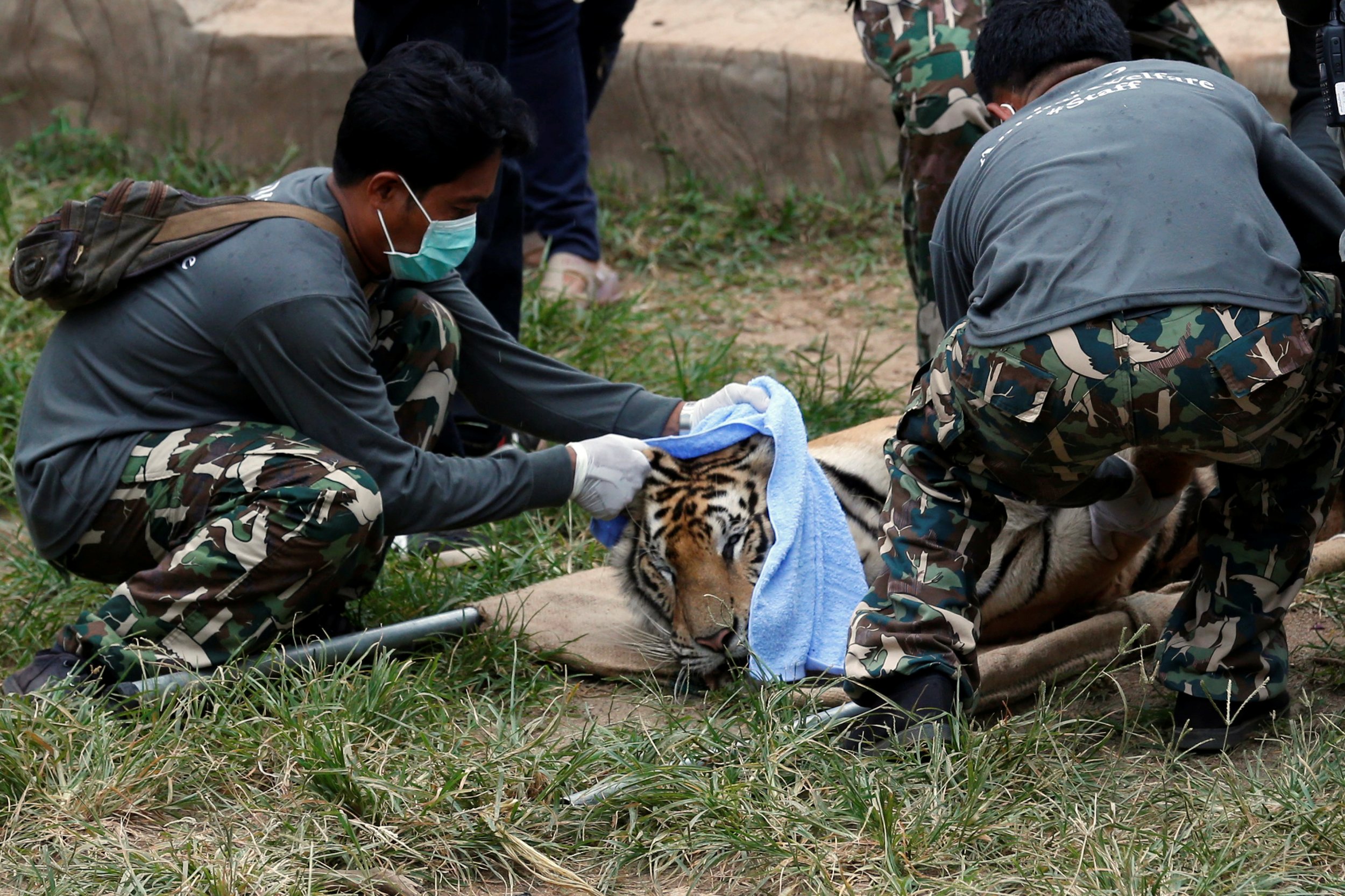 Thai officials have said that they will bring charges against the Wat Pha Luang Ta Bua temple, also known as Tiger Temple, after they found the bodies of 40 dead cubs at the site. Authorities found the carcasses in a freezer, along with the body parts of other animals. They made the discovery as they began rescuing the 137 living tigers from the controversial tourist destination.
For years, authorities have tried to shut down Tiger Temple, believing that the monks have illegally bred some of the tigers and trafficked others, the BBC reports. On Monday, equipped with a warrant, staff from the department of national parks, wildlife and plant conservation (DNP) began taking the tigers to wildlife sanctuaries in Thailand.
The temple's Buddhist monks, who deny any wrongdoing, initially refused them entry and then set some of the tigers loose to delay the week-long operation.
In cold storage, as well as finding the cubs, DNP investigators came across the organs of some unidentified animals and the body of a binturong, a threatened species that's also known as a bearcat, the Bangkok Post reports. Officials believe that the dead cubs were one or two days old but are unsure when they died. They plan to test the bodies to see if they were related to any of the other tigers.
Within the temple grounds, authorities also found a lion and six hornbills, all living, which they also removed. DNP representatives say they will charge the monks with the illegal possession of wild animals and carcasses.
If any of the 40 cubs are related to the temple's 137 tigers, the DNP can also accuse the monks of violating their agreement whereby they had to report all tiger births and deaths.
It is not known why the monks put the cubs in cold storage. Local media has speculated that they may have been planning to sell them for use in traditional Chinese medicines.