It's official—five years, one month and 19 days since his last win, Tiger Woods has won a PGA tournament again, one of the most remarkable comebacks in the history of sports.
Leading by three strokes into the final round of the Tour Championship at East Lake, Tiger never looked back. Despite carding a one-over-par 71, he finished two shots clear of Billy Horschel.
His 80th win on the PGA circuit was the first since he conquered the WGC-Bridgestone Invitational on August 4, 2013. It marked an incredible turnaround for the 14-time major winner, who underwent surgery on his back four times over the last couple of years and had plummeted down the rankings.
"I was pretty emotional when Rory [McIlroy] was tapping out, he was finishing out,'' Woods told ESPN. "I looked around, and the tournament was over because I'd already put the bunker shot on the green, and I'd won 80. 80 is a big number. I've been sitting on 79 for about five years now, and to get 80 is a pretty damned good feeling.''
Success in Atlanta propelled Tiger to number 21 in the world rankings, which illustrates the magnitude of his stunning comeback. The 42-year-old was to No. 1,199 in the world rankings at one stage and 105th only six months ago.
Five years might seem a short spell of time in everyday life but it's almost an eternity in professional sports. So, what was the world like back when Tiger clinched his 79th win on the PGA Tour?
Barack Obama's second term had just begun
On November 6, 2012, Obama won 332 electoral votes and secured 51.1 percent of the popular vote and extended his stay at the White House by four years.
Ravens win Super Bowl XLVII
Inspired by Joe Flacco, the Ravens, who had posted a 10-6 record in the regular season, beat the 49ers 34-31 in New Orleans to clinch their second Super Bowl title. Flacco became the fourth quarterback in a row to be named Super Bowl MVP.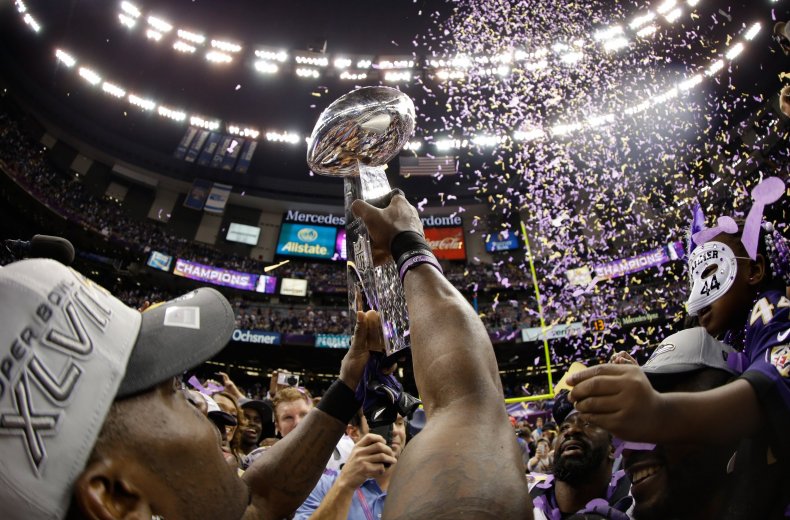 A Presidential effort
Daniel Day-Lewis is named Best Actor at the Academy Awards for his performance in Lincoln, while Jennifer Lawrence scoops the Best Actress gong for her role in Silver Linings Playbook, and Argo is named Best Picture.
Tiger misses out on majors
Adam Scott won the Masters after beating Angel Cabrera in a playoff, while Justin Rose claimed his maiden major championship by winning the U.S. Open. Phil Mickelson claimed his first Open Championship and Jason Dufner won his first major when he won the PGA Championship just a week after Tiger's win at the Bridgestone Invitational.
Some major TV news
After five enormously successful seasons, Breaking Bad's last episode airs in September 2013. In other TV news, a series called House of Cards makes its debut in February 2013. Whatever happened to that one?
LeBron wins second ring
In his third season in Miami, LeBron and the Heat defended the title they had won in 2012. Miami's 66-16 regular season record was the best in the league and they overcame San Antonio 4-3 in the NBA Finals with LeBron winning a second consecutive NBA Finals MVP award.
Blurred lines in music
Bruno Mars has two singles in the Billboard Hot 100, while Katy Perry and Miley Cyrus spend three and two weeks at the top of the charts respectively. All the limelight, however, is stolen by Blurred Lines, which hogs the number one spot for 12 consecutive weeks, despite fierce criticism over its lyrics.
Blackhawks win Stanley Cup
Chicago won its second Stanley Cup in four years by beating Boston 4-2. The Blackhawks added a further title in 2015 before a sharp downturn in fortunes saw them miss out on a playoff spot this season.
Apple launches iPhone 5s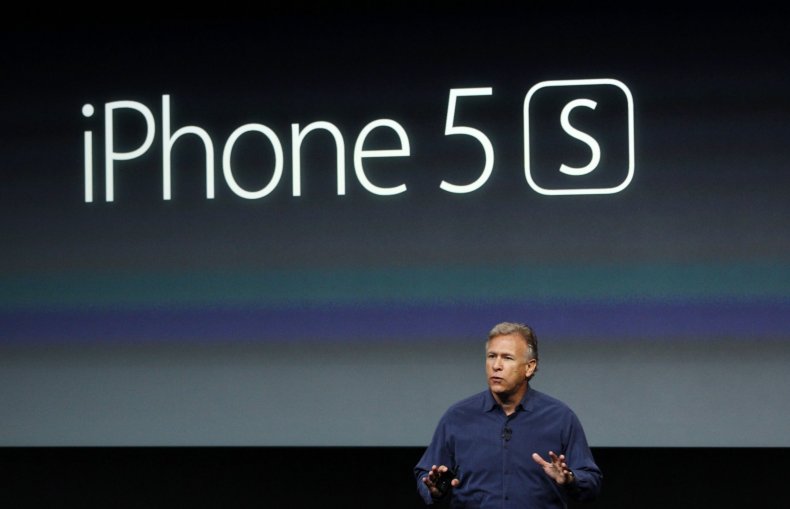 The seventh generation of iPhones made its debut in September 2013, replacing the iPhone 5. It feels like a lifetime ago.
Red Sox win the World Series
Boston won the World Series after beating the St Louis Cardinals 4-2. The Red Sox became the first team since the Minnesota Twins in 1991 to win the World Series after finishing last in their division the previous season.
Uncommon Knowledge
Newsweek is committed to challenging conventional wisdom and finding connections in the search for common ground.
Newsweek is committed to challenging conventional wisdom and finding connections in the search for common ground.
About the writer
Dan Cancian is currently a reporter for Newsweek based in London, England. Prior to joining Newsweek in January 2018, he was a news and business reporter at International Business Times UK. Dan has also written for The Guardian and The Observer.