Tiger Woods Comeback: World Ranking Jumps 500 Spots, but His Health Situation Matters More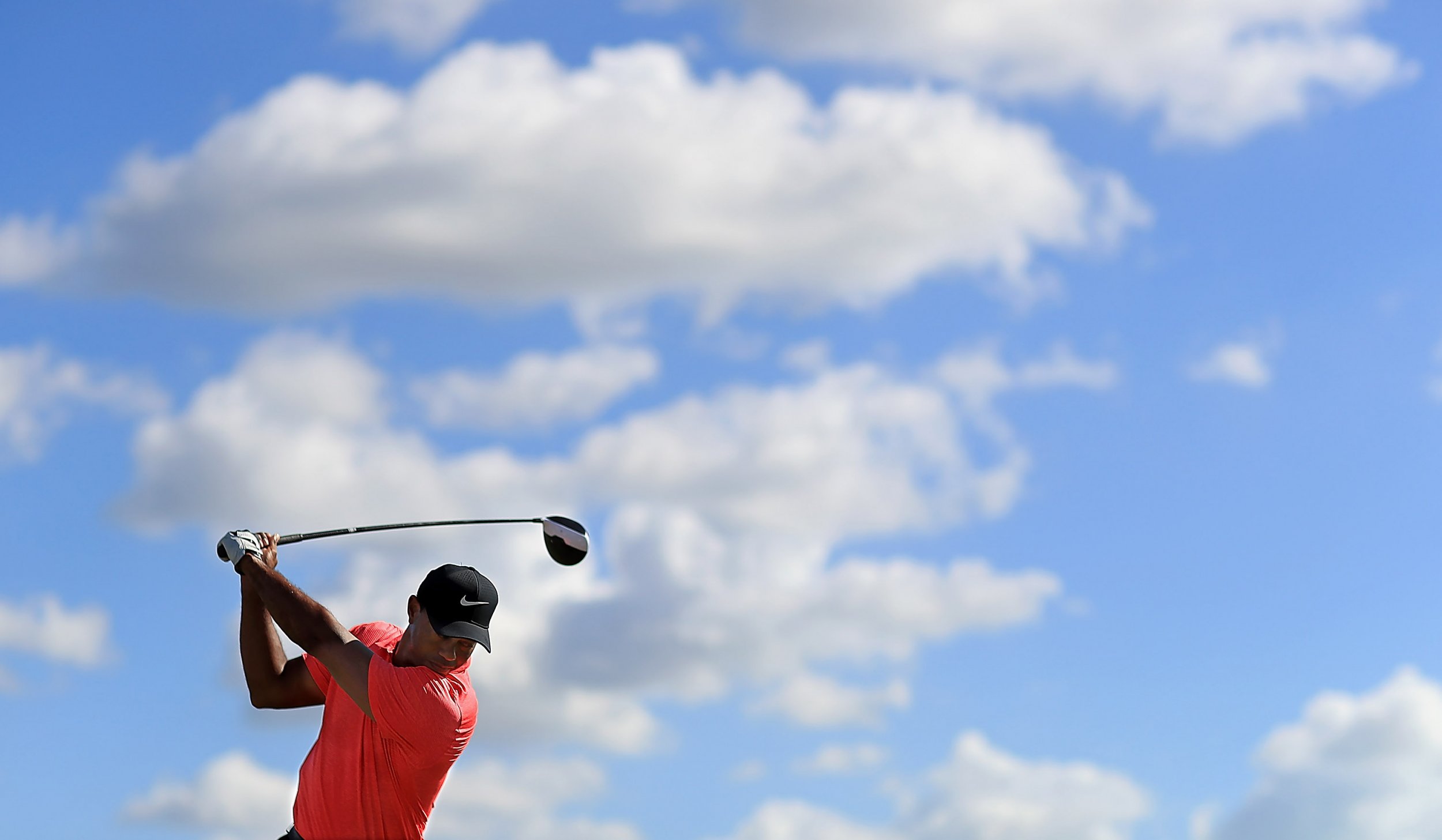 Tiger Woods played four rounds of solid golf in the Bahamas over the weekend, and by Monday he rose more than 500 spots in the world rankings. While that jump is eye-popping, what's more important is that Woods walked off the course happy and healthy.
Woods went from 1,199 in the Official World Golf Rankings to 668. And he did it by finishing tied for ninth at the Hero World Challenge, a tournament put on by Woods himself that invites 18 of the world's best golfers to participate.
The 14-time major winner was downright powerful off the tee, good with his irons but still struggled a bit around the green. Still, it was pretty amazing to see a guy nearly everyone had written off score better than the likes of last year's player of the year Justin Thomas, the world No. 1 Dustin Johnson and the 2017 U.S. Open winner Brooks Koepka.
In short, Woods looked better than anyone could have expected. He was a 41-year-old coming off a back fusion surgery who hadn't played a round in competition for nearly a year.
Rising some 500 spots in the world rankings is promising, but Woods's good health was the most important takeaway from the weekend. Golf fans have been robbed of a potential Woods comeback because of injuries, but now he insists he's feeling good.
"If you were really hurting, would you even tell us?" reporters asked after the tournament, according to CBS Sports.
"Yeah, I would tell you," he answered.
"Are you hurting right now at all?"
"No, nuh-uh."
At this point, Woods doesn't have much to gain by lying.
Over the summer, Woods was arrested on suspicion od DUI. The toxicology report found painkillers, anti-anxiety medication and sleeping drugs in his system. But he has seemingly rehabilitated.
Ahead of the tournament, he told reporters he no longer has trouble sleeping or random leg twitches, issues that plagued him in the past. And looking back at last year's Hero World Challenge—where he made a comeback that ended early when he required the back fusion procedure—Woods told reporters he can now see he wasn't really 100 percent healthy.
"I didn't realize how bad my back had become and how much I was flinching and just how slow I was," he said, according to the Los Angeles Times. "I didn't realize it because it's been a slow, degrading process. I thought I had some speed, thought I was playing halfway decent, shot some good scores, but now I've looked back on it and man, I didn't even have much at all."
Hopefully, Woods' back stays healthy and many observers hope he'll take on a lighter schedule this year after his last comeback was foiled by back issues suffered while traveling for a tournament in Dubai.
While Woods looks healthy now, a key to staying that way will be taking his comeback slowly and cutting down on the number of international tournaments he participates in. His caddie Joe LaCava suggested the golfer might take it easy with the overseas trips, and Woods hinted he may enter fewer tournaments with a focus on the big four: the Masters, U.S. Open, British Open and the PGA Championship.
"I think that we're going to sit down here, we're going to figure out what's the best way for me to build my schedule for the major championships," Woods said, via CBS Sports. "I don't know what my schedule's going to be, but my expectations are we'll be playing next year. How many, where, I don't know yet, but we'll figure it out... We're going to sit down, we'll figure it out, where I'm going to start, how much I'm going to play, rest periods, training cycles, the whole nine yards."
A Woods who's thoughtful about his health and schedule is a Woods who has a better chance of staying injury-free. In the end, that's what matters most for his comeback—and for golf.
Jumping 500 spots in the world rankings is nice. Being around to rise even higher is better.