Tiger Woods Arrested on DUI Charge at 3 A.M.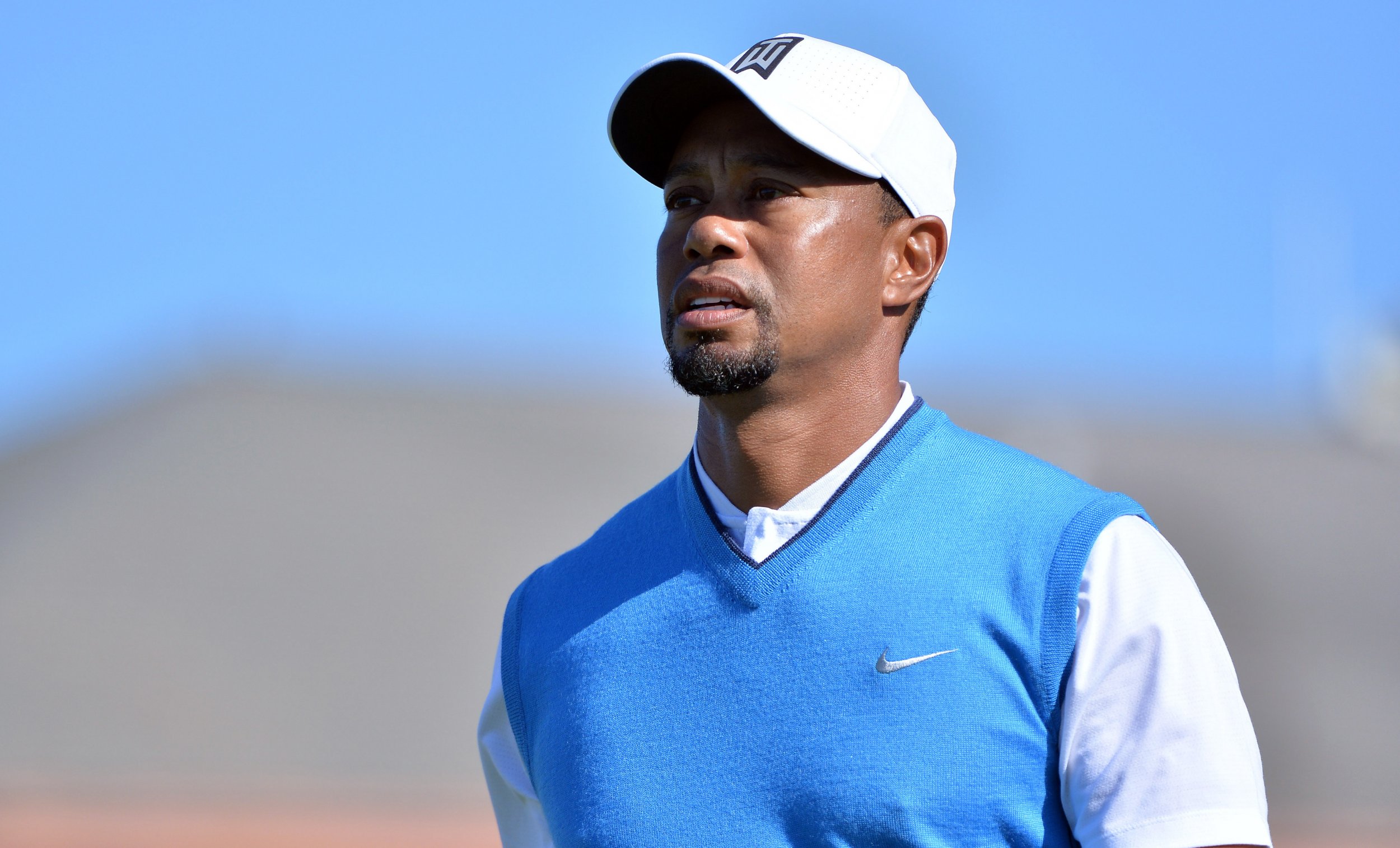 NBC's affiliate station in West Palm Beach, Florida, WPTV, reported that golfer Tiger Woods was arrested on a DUI charge at 3 a.m. Eastern time on Monday morning. Woods, 41, was arrested on Military Trail South of Indian Creek Parkway in Jupiter, Florida, not far from his home on Jupiter Island. According to the station's report, Woods was released from Palm Beach County Jail at 10:50 a.m.
Only five days ago, the 14-time majors champion announced on his website that "unequivocally, I want to play golf again." Woods underwent his fourth back surgery in April, a spinal fusion procedure. In February, he pulled out of an event in Dubai, United Arab Emirates, after shooting a first-round 77 a week after missing the cut at the Farmer's Open. He sat out almost all of 2016 due to lower-back problems.
Since winning the 2008 U.S. Open at age 32, Woods has not won a major and has fallen far from his lofty perch as one of sports' most iconic figures. On Thanksgiving weekend of 2009, he crashed his vehicle after a domestic dispute with his then wife, Elin. The couple has since divorced, and in the ensuing years, Woods has battled a plethora of physical setbacks related mostly to his back but also to his knee—he won that final U.S. Open on a torn ACL.
Related: The long list of setbacks since Tiger's last major
In a 17-month span between March of 2012 and August of 2013, Woods won eight PGA Tour events and appeared to be returning to form. Further back problems have plagued him, however. He dated Olympic and World Cup downhill ski champion Lindsey Vonn for a couple of years, but the couple has since broken up.
Monday morning's arrest is the latest shot into the rough from a once-legendary figure. Florida DUI laws stipulate a six-month loss of driver's license for a blood-alcohol content of .08 percent or more. There is no mandatory minimum jail term.