Tiger Woods and Erica Herman's Messy Split: NDA Controversy, Lawsuit, More
Legendary golfer Tiger Woods finds himself in another difficult situation as he battles his ex-girlfriend Erica Herman in court.
The couple broke up in October 2022 but it has got messy, quickly, and they're relationship is now spilling out in a Florida court as she disputes a non-disclosure agreement (NDA) that they had and whether he was right to lock her out of their shared mansion on the Treasure Coast.
Herman has filed a lawsuit, not against the golfer but against a homestead trust he controls in Hobe Sound, Florida.
She is claiming damages of more than $30 million as she said the trust made "scurrilous and defamatory allegations how she obtained the money," after she claimed that it misappropriated $40,000 that belonged to her.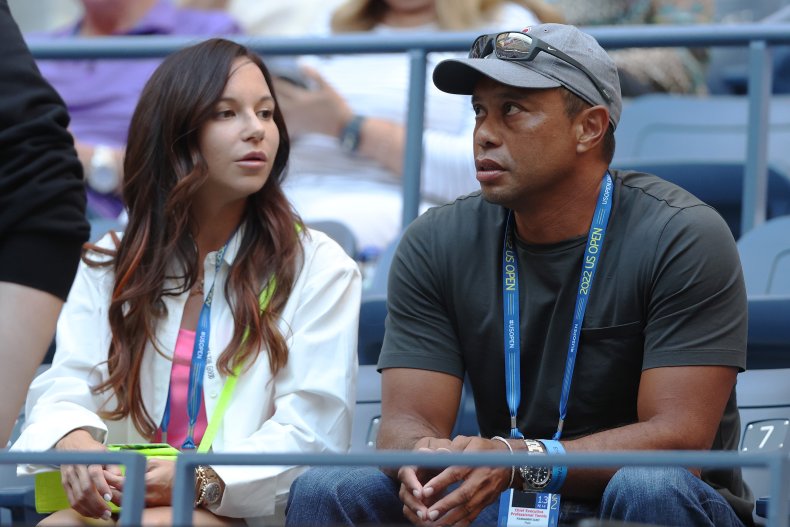 What is Erica Herman claiming?
The lawsuit filed by Herman, according to USA Today, states that she could remain in the Florida mansion she shared with Woods for six years after their relationship broke down as they had an "oral tenancy agreement."
The lawsuit was reportedly filed last October but only became public knowledge on Wednesday. It states: "The duties that were performed by, and expected of, Plaintiff were extensive and of an extraordinary nature in light of the overall circumstances and environment in which she lived."
Herman has also asked the court to release her from an NDA that she signed in 2017, arguing that under the federal Speak Out Act, it cannot be enforced. The act prohibits judicial enforceability of such agreements in disputes involving sexual assault or harassment.
The homestead trust is trying to enforce the NDA so that the dispute will be moved from a public court into private arbitration.
What has Erica Herman said in lawsuit against Tiger Woods?
In the lawsuit against the trust, she is claiming that she was forced out of the Florida home by "trickery."
Herman said that agents of the trust convinced her to pack for a short vacation but when she arrived at the airport to jet off, she was told by agents that she had been removed from the home.
She says that this is in violation of the oral tenancy agreement and of Florida law, with the lawsuit stating: "Plaintiff has continually demanded to be allowed back into her home, but Defendant's agents have refused."
Woods established the trust in 2017 and the only beneficiaries are himself and his children. The only asset it has is the residence in question.
A document filed in the court by the trust states: "Ms. Herman was invited to live in the Residence while she was in a relationship with her former boyfriend, Eldrick (Tiger) Woods, who continues to live in the Residence with his two children.
"After Mr. Woods recently terminated the relationship, Ms. Herman was advised that she was no longer welcome in the Residence."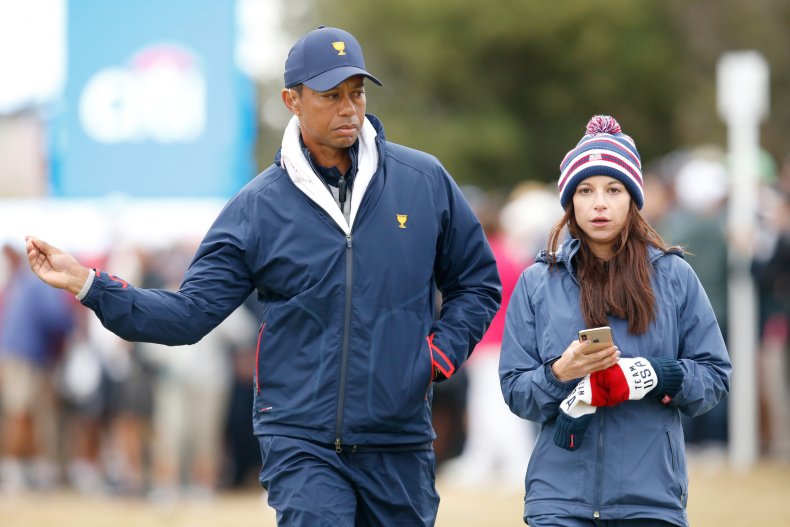 What is the NDA that Tiger Woods' ex is trying to change?
Herman signed the NDA in 2017 and while she has not made specific allegations of assault or harassment against Woods, she is asking the court to declare it partly unenforceable as she wants the opportunity to provide further information.
Her court filing against Woods states: "This uncertainty is acute and important. Because of the aggressive use of the Woods NDA against her by the Defendant and the trust under his control, the Plaintiff is unsure whether she may disclose, among other things, facts giving rise to various legal claims she believes she has.
"She is also currently unsure what other information about her own life she may discuss or with whom.
"There is therefore an active dispute between the Plaintiff and the Defendant for which the Plaintiff needs a clarifying declaration from the court."
Do you have a tip on a sports story that Newsweek should be covering? Do you have a question about Tiger Woods? Let us know via entertainment@newsweek.com.