Tiger Woods Is Back: Where Next for Golf Legend After Strong Valspar Championship Showing?
Tiger Woods grimaced as he slapped the head of his putter in frustration. The 14-time major champion had left his putt short on the 18th at the Valspar Championship—but this time there was hope left over, rather than despair.
The par on the 18th followed a 44-foot birdie on 17 that saw Woods finish nine-under and tied second with Patrick Reed, behind the winner Paul Casey. Tiger, it seems, is finally back.
And it comes as a surprise, for it was only five months ago that the man who raised the profile of the sport immeasurably over the past two decades suggested he was on the verge of retirement.
"I'm not doing anything golf related," Woods had said at the end of September. "I don't know what the future holds for me."
But now he does. Woods, on the up, with belief burning inside him once again, now heads to Bay Hill, a venue he has thrived at in the past.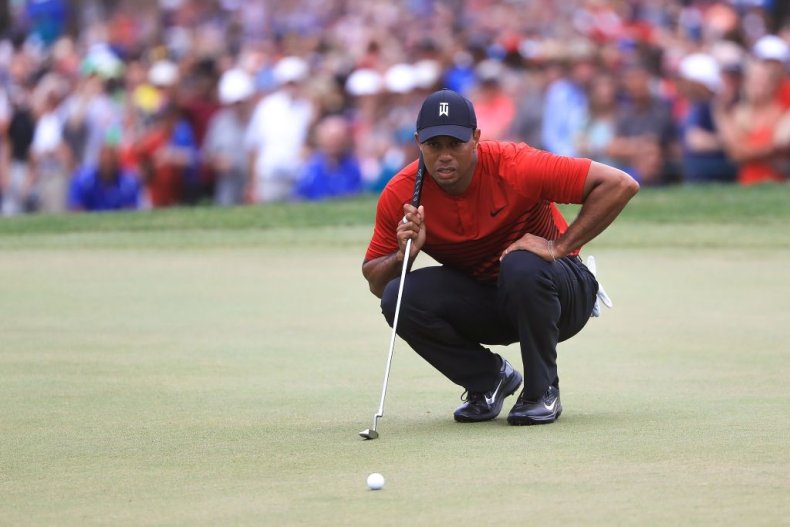 He has won at the Orlando course eight times and has brought an end to long runs without victory there before, with his win at the Arnold Palmer Invitational in 2009 coming after reconstructive knee surgery. Three years later, after a run of personal scandals and injuries, Woods won there again.
"It's going to be good for me to get back," he said on Sunday (March 11). "I've had some great memories there."
Of the past seven days, the 42-year-old said he "wasn't quite as sharp" on the final day of the tournament as he had been for the rest of the week. But he added: "I keep getting just a little bit better. I had a good chance at winning this tournament. A couple of putts here and there and it could have been a different story."
Casey, who won his first PGA Tour event since 2009, said he was thrilled to see Woods back in contention.
"I loved his putt on 17. That was amazing," Casey said. "I thought he was going to hole the one on 18.
"I'm sure he was disappointed he didn't get the victory. I actually thought he was going to win today before the round started. I thought it was just teed up beautifully for him. I said a couple times, 'If I don't win this thing, I actually want Tiger to win it.'" This week, back at Bay Hill, he just might.