Tiger Woods Scorches BMW Championship First Round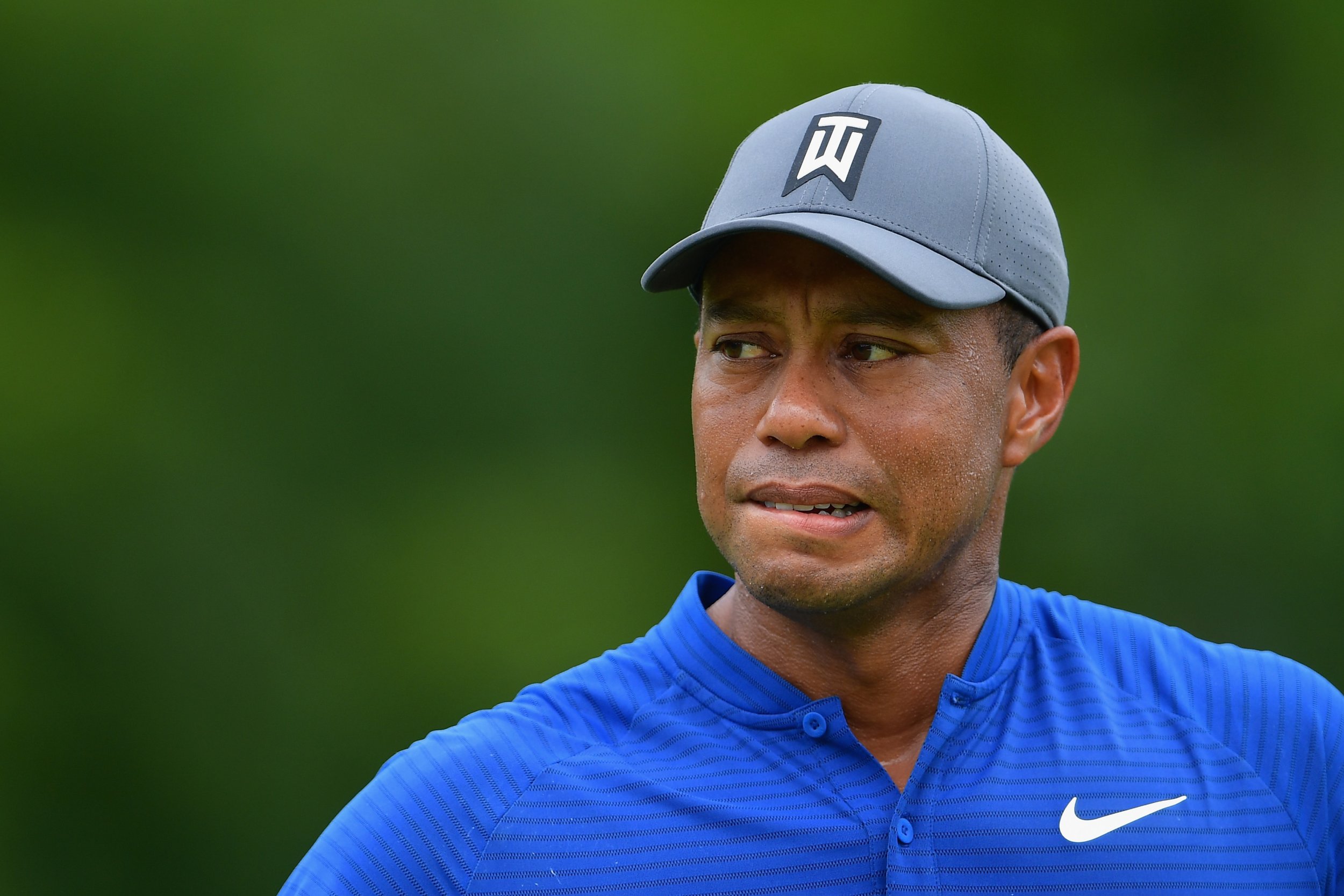 Tiger Woods, continuing one sports greatest comebacks, scorched the course in first round action Thursday at the BMW Championship 2018, a semifinal event for the FedEx Cup. He shot a 62, finishing with a birdie on number 18.
It was just the fifth time Woods, 42, has scored a 62 on the PGA. It was his lowest round since a 61 in 2013 at the Bridgestone Invitational. It was his second-lowest opening round in a long PGA Tour career.
Woods had the putter working -- he did not miss a putt within 10 feet today.
"I made a few putts today, right out of the gate," Woods said after the round on The Golf Channel, smiling. "Shooting 29 on the front nine helps."
Woods said his putter felt good. "I was just letting it rip on the greens."
He's playing third consecutive tournament, something he hasn't done in years. Woods said after today's round that he feels fatigue from the heat and humidity.
"Today I am a little tired," Woods said. "It would be nice to hop into a nice ice bath. Going off early tomorrow so it will be a quick turnaround."
Fresh from news this week that he made the Ryder Cup team, Woods began play at Aronimink Golf Club in Pennsylvania with a red-hot hand Thursday. He birdied the first hole and shot a 29 on the par 35 first nine, getting observers talking about a possible 59 score. The course is a par 70, playing just more than 7,200 yards.
Woods quickly jumped to the top of the leaderboard and remained there most of his round, finishing at 8-under (he started his round on the 10th hole). Woods got into a bit of trouble on his next-to-last hole, pulling it wide on a par 3 and could not get up-and-down. The bogey on his 17th hole is his only bogey of the day.
See Woods' first-round scoreboard and the BMW leaderboard here.
The BMW Championship field features 70 players who advanced in the FedEx Cup playoffs. The top 30 players in the overall FedEx Cup 2018 standings after this tournament will advance to the Tour Championship in Atlanta September 20-23 at East Lake Golf Club.
Woods is a two-time FedEx Cup winner, (2007, 2009), but he hasn't competed at East Lake since 2013 due to injuries. He entered the BMW Championship at No. 25 in the FedEx Cup standings and recently made the top 10 in the PGA Championship. He hasn't won this year but has said his results have been among his most satisfying.
This is the fifth time in six weeks Woods has competed, marking a remarkable turnaround since he thought in 2017 his career might be over due to injuries. He has overcome four back surgeries to post five top-10 finishes this year
Earlier this week it was announced that Woods made the Ryder Cup team.
"Deep down, I wanted to make the team," said the 42-year-old Woods. "It's beyond special."