Tiger Woods Signing Glove for Fan Mid-Round at Genesis Open Goes Viral
Tiger Woods showed his caring side during the Genesis Invitational in Los Angeles after he broke away from this game on the 17th hole to give a young fan a signed glove.
The 47-year-old golfing legend had been slammed for a tampon joke during the first round of the tournament that caused near-universal outrage.
Now a moment of affection for a youngster has gone viral on social media after Woods posted a four-under par round on Saturday and two-over par on Sunday to finish 45th overall.
Joe LaCava, Woods' caddie, is seen grabbing a pen out of their bag so that the golf pro could sign a glove after he saw a sign being held by the young fan.
The fan was later identified as 10-year-old Madelyn Quinn, after her father Greg, a former PGA teaching pro, posted a similar video on Twitter of the magical moment.
The youngster was holding a sign, which read: "My Bucket List."
The next line, alongside a big checkmark, said: "Get Heart Transplant."
Then, alongside an empty box, the sign read: "Meet Tiger Woods."
Madelyn was over the moon when Woods took time out on the 17th hole to give her the autographed glove.
She also got a high five from Woods.
On a third line on her sign, Madelyn had written "Play Augusta," which will no doubt be the focus of her dreams now after ticking off the first two from her bucket list.
Golf Digest has reported that the youngster was born with a heart defect. When she was two years old, she had to have the first of three open-heart surgeries.
She is now dreaming of becoming a pro golfer and her father thanked Woods on Twitter after his moment of generosity.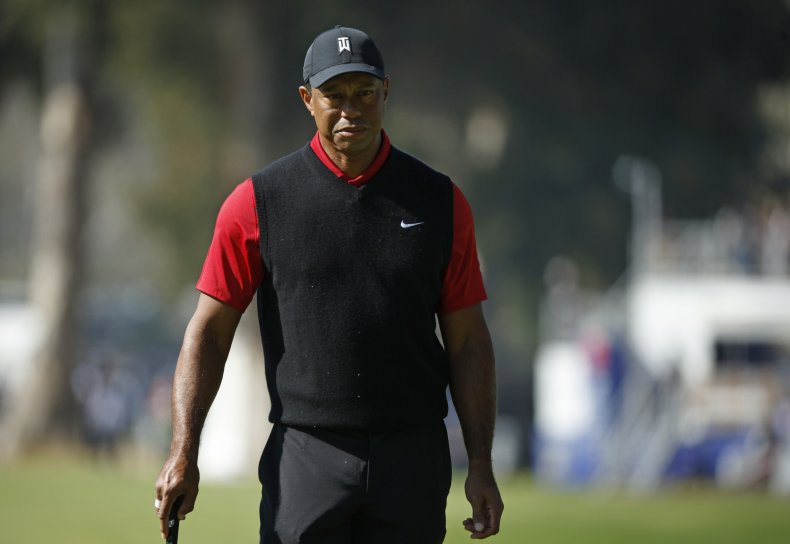 Madelyn's dad tweeted: "Thank you @TigerWoods - it's the things like these that don't get enough media and attention. You the man!!!"
Greg had previously described the journey his daughter had been on since having a heart transplant in an interview with the Las Vegas Review-Journal in 2021.
He told them: "It was the most miraculous transformation we had ever seen.
"Her cheeks were rosy, she was warm to the touch for the first time. You don't realize until you live it every day what heart failure can do. She's been going a million miles an hour ever since."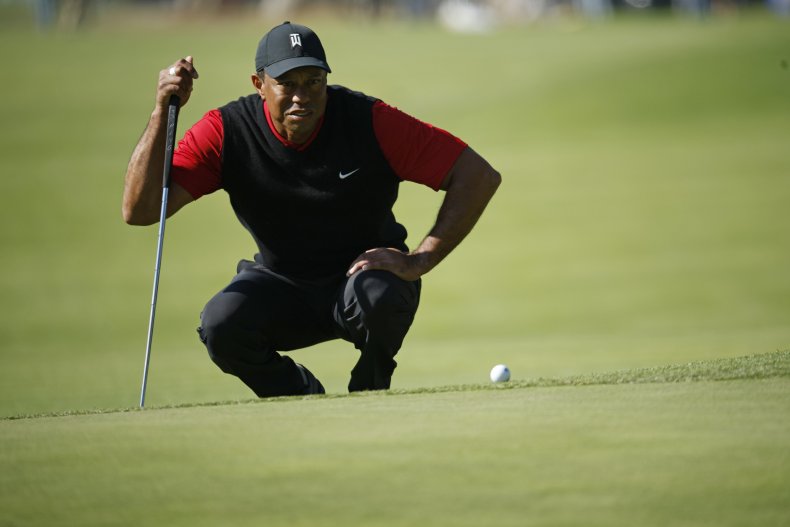 Woods had previously been criticized for handing fellow golfer Justin Thomas a Tampax tampon after he hit further than Thomas on the ninth tee.
The "prank" was labeled "unfunny" and "misogynistic," and Woods later apologized at a press conference.
He said: "It was supposed to be fun and games but, obviously, it hasn't turned out that way.
"If I offended anybody, it was not the case. It was just friends having fun and, as I said, if I offended anybody in any way, shape, or form I'm sorry. It was not intended to be that way. We play pranks on one another all the time and virally, I do not think this came across that way, but between us, it was different."
Do you have a tip on a sports story that Newsweek should be covering? Do you have a question about golf? Let us know via entertainment@newsweek.com.