Tiger Woods' Triumphs, Trials and Tragedies Shown in Pictures
Golfing legend Tiger Woods had a horrific vehicle crash Tuesday morning in California that could threaten his livelihood of ever playing golf again. Even if he never swings another golf club, he'll go down as one of the greatest who ever played the game.
There's a lifetime of memories for fans to reflect upon with Woods, from his budding superstardom until his most recent setback. He has won 82 PGA tournament wins, which is most among any player in history. His 15 major championships only trails the 18 by Jack Nicklaus.
It wasn't just numbers for Tiger, but it's how he did it. He became the face of golf in the late 1990s. He helped transcend the game with new faces, a multicultural audience, new sponsors and a more youthful following. He played alongside presidents.
In short, he changed the game of golf into what it is today.
When Tiger was in contention for championships on Sunday, it was must-watch TV. When Tiger had a brutal break-up with his wife, it captivated a nation. When he gave his father, Earl Woods, memorable hugs after the victories in majors, it was hard to keep a dry eye. When he won a major after the death of his father, it was even harder.
Even the non-golfing fans liked to watch Tiger wear his red polo shirt on Sundays as he made a charge up the back nine. This was whether or not they rooted for him.
Woods will go down as one of the top athletes in history along the likes of Jordan, Ruth, Ali, Gretzky, Jesse Owens, Jim Thorpe and Tom Brady.
This is the internet, where a word count isn't an issue like it is for print publications. Then again, there could be hundreds of thousands of words to write about Woods' accomplishments.
Photographs can also tell stories, and here are some them in this pictorial history of Eldrick "Tiger" Woods, from his early days through his latest tragedy.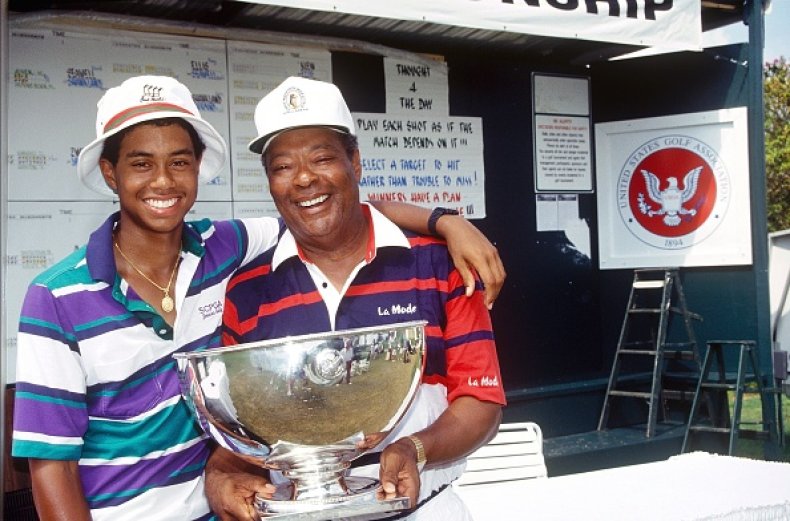 1991 — At age 15 years, Tiger and his father celebrate Tiger's victory at the 1991 USGA Junior Amateur Championships in Orlando, Florida.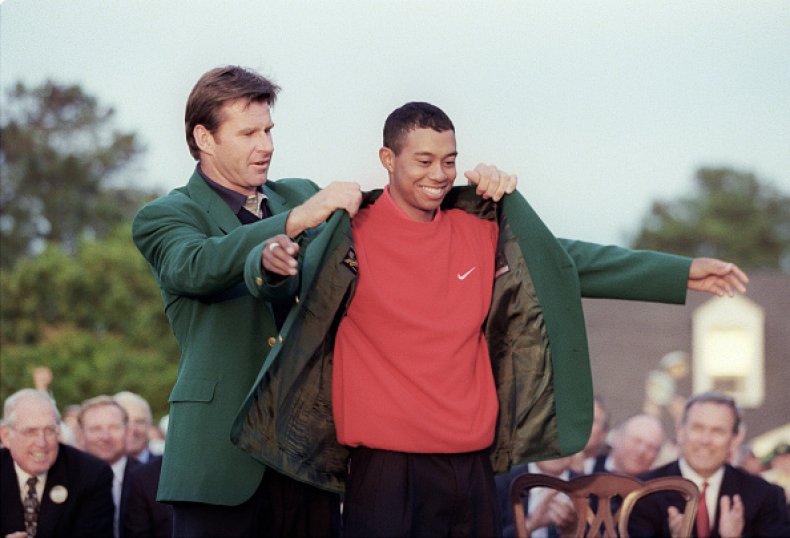 1997 — Woods, who was 21, became the tournament's youngest champion. He had a record score (270) and record margin of victory (12 shots).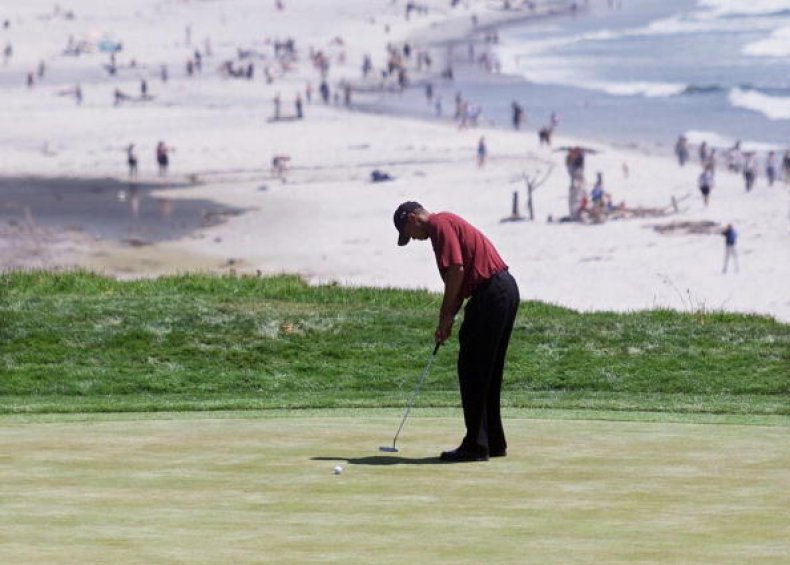 2000 — Tiger wins the U.S. Open at Pebble Beach by a record 15 shots, which was the largest margin of victory in the history of majors.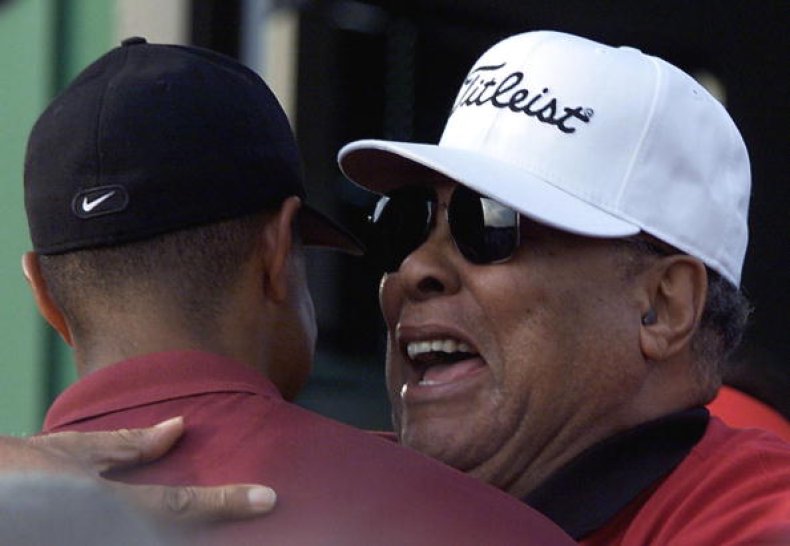 2001 — He completes the "Tiger Slam" after winning the Masters, becoming the first golfer to hold all four majors titles at the same time.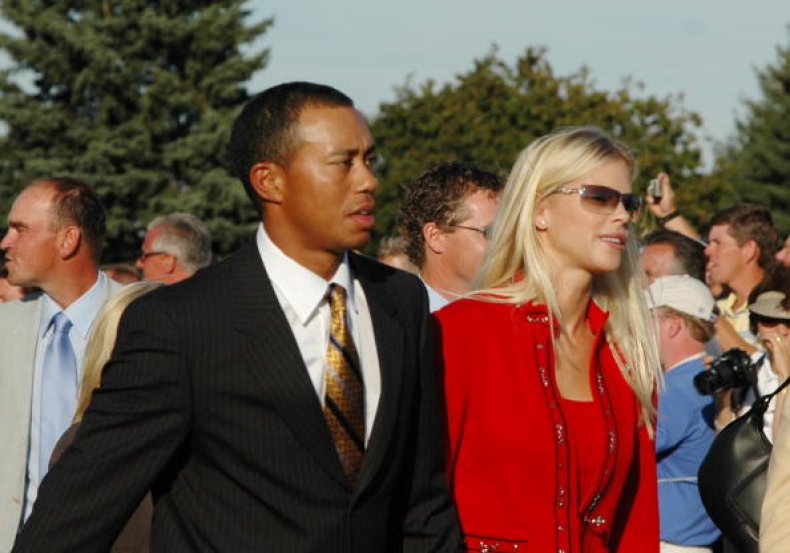 2004 — Tiger Woods marries Elin Nordegren.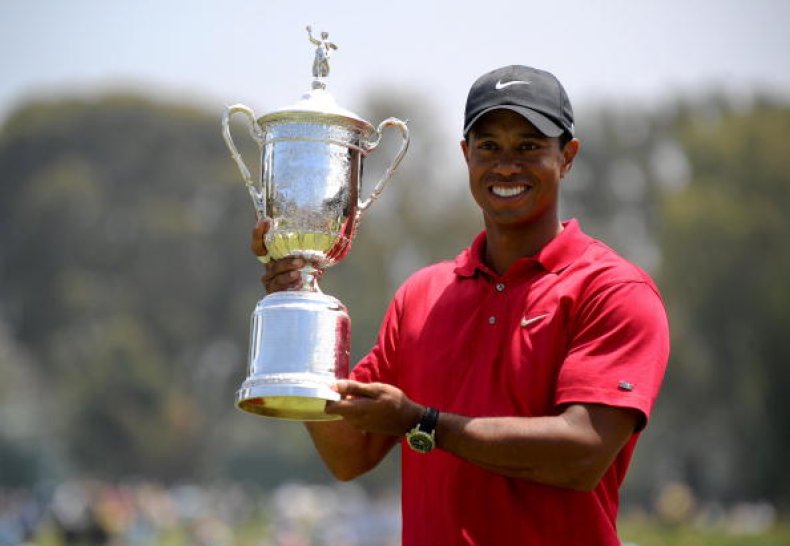 2008 — Wins 14th major at the U.S. Open at Torrey Pines, then has reconstructive knee surgery a week later, which would sideline him from the game.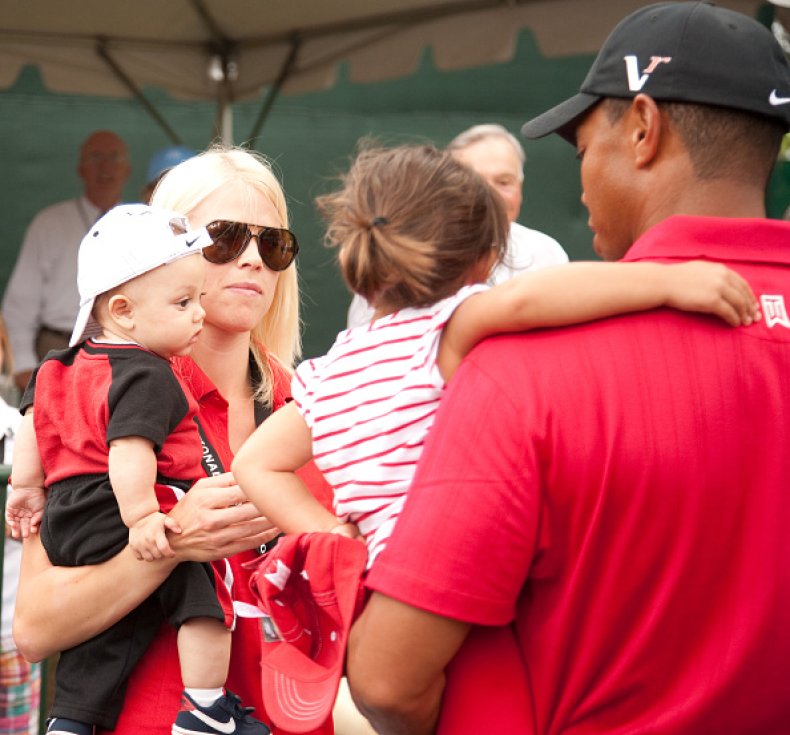 2009 — Tiger and Elin have their second child, Charlie.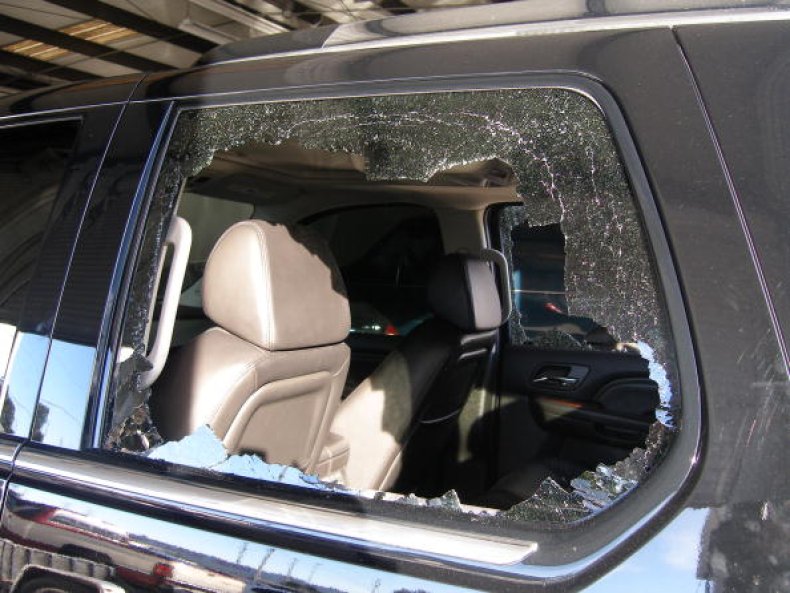 2009 — Marriage between Tiger and Elin unravels after a series of extramarital affairs is uncovered. Tiger crashed his SUV into a tree and fire hydrant, and he eventually lost major endorsements. He wound up spending 45 days in a clinic.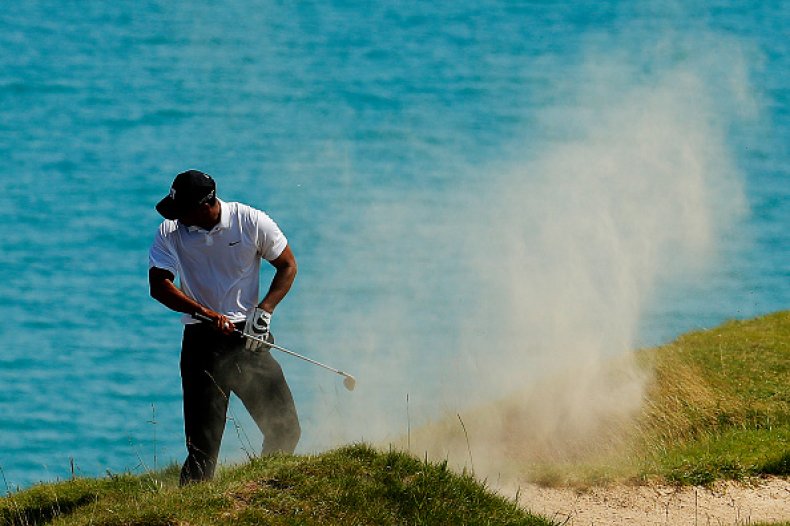 2015 — Misses the cut at the PGA Championship at Whistling Straits, making it three-consecutive majors for him to miss a cut.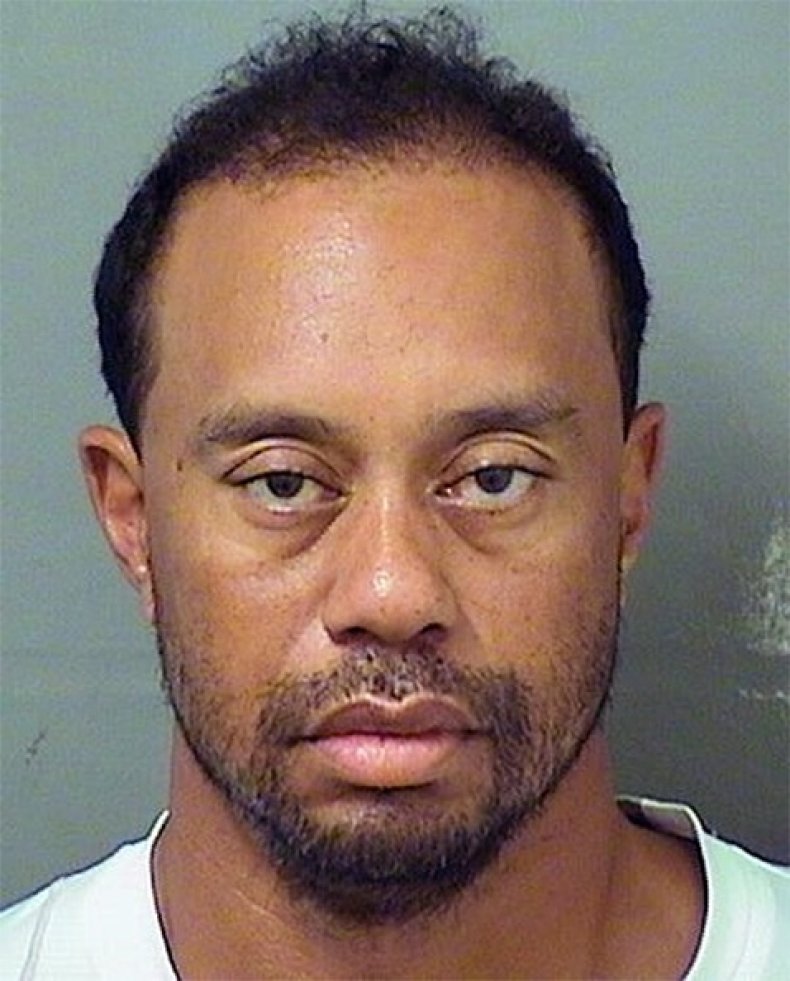 2017 — Arrested in Palm Beach County, Florida on suspicion of drunk driving.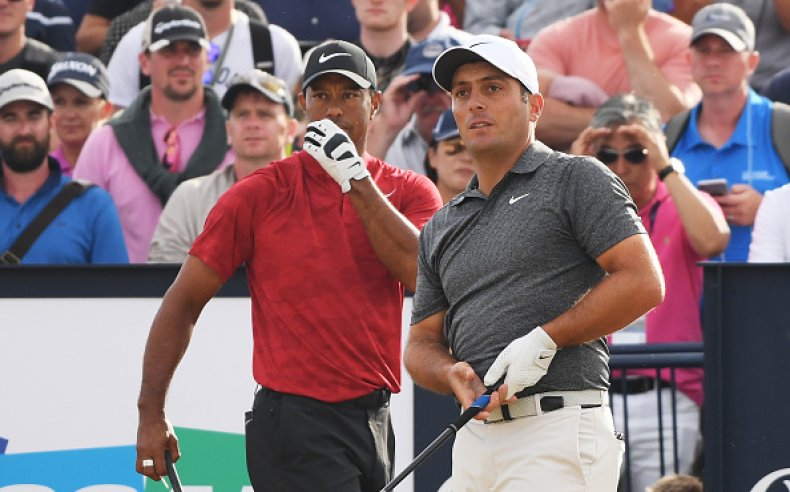 2018 — Woods returned to championship form, but came up short at the British Open, finishing runner-up to Francesco Molinari.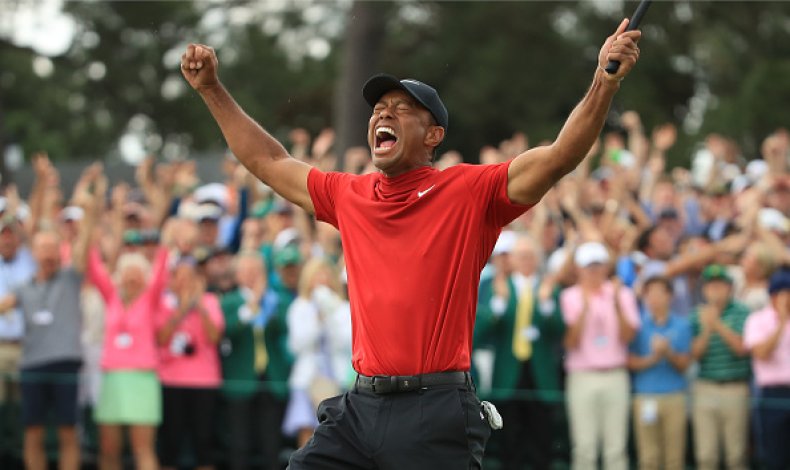 2019 — Wins his fifth Masters and 15th overall major after recovering from a fourth back surgery.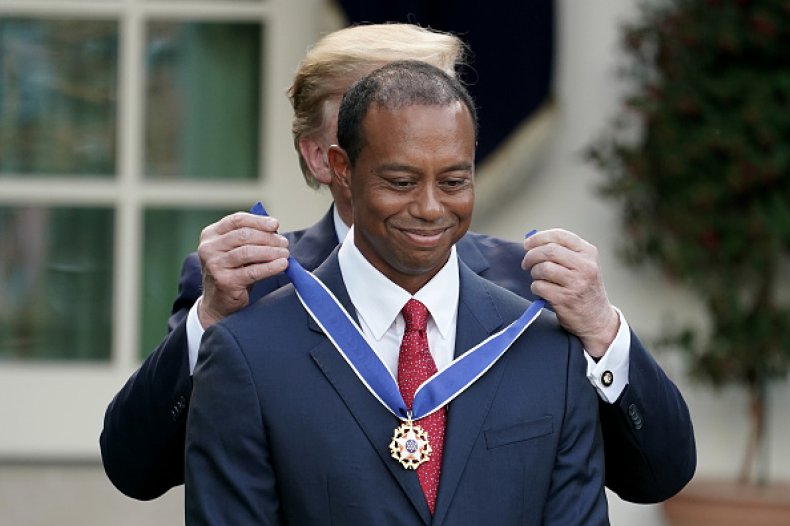 2019 — President Donald Trump awards Tiger Woods the Presidential Medal of Freedom.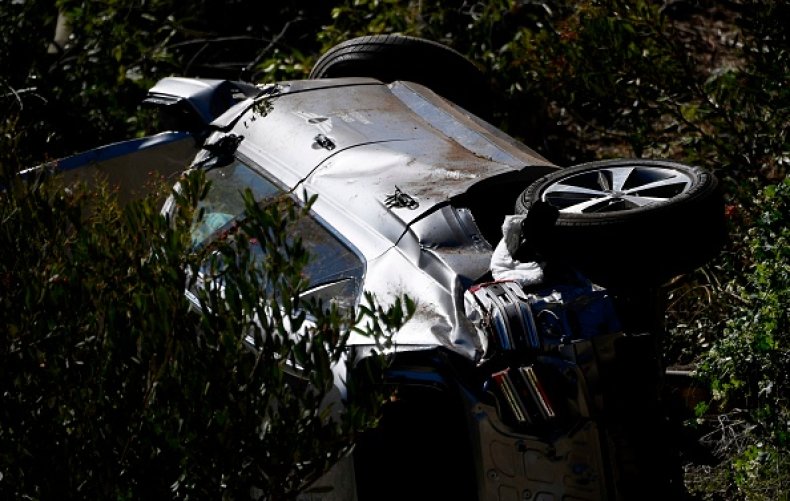 2021 — Woods has a horrendous single-car, rollover crash that crushes bones in his legs and leaves his future of professional golf in doubt.