Tigers, Alligators and Exotic Birds Rescued in Sting Across 92 Countries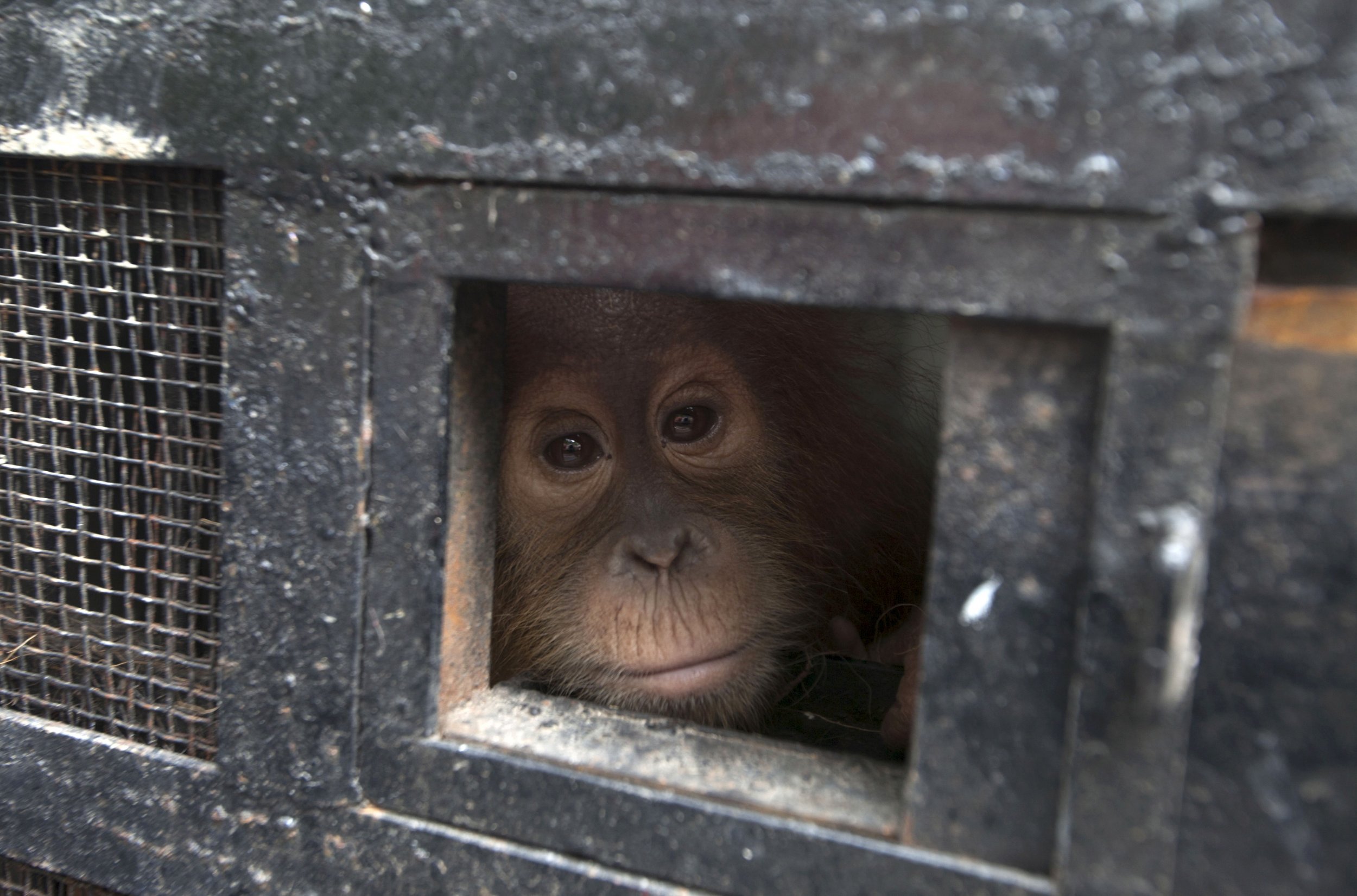 A global sting operation across 92 countries has rescued thousands of animals caught up in the wildlife smuggling trade and identified around 1,400 people suspected of related criminal activity.
The operation, code-named "Thunderstorm," took millions of dollars' worth of illegal goods off the market, an Interpol press release said. Lasting throughout May, the sting spawned hundreds of other arrests and investigations worldwide.
Police took possession of both live and dead animals. Some of the largest creatures rescued were 14 big cats—lions, tigers, leopards and jaguars—48 primates and 869 alligators and crocodiles. Pelicans, ostriches, parrots and owl were among the almost 4,000 birds rescued, along with 9,590 turtles and 10,000 snakes.
Around 47 tons of wild meat—including bear, elephant, crocodile, whale and zebra—was intercepted, as was more than a ton of processed elephant ivory. The carcasses of seven bears, including two polar bears, were also recovered.
More than 8 tons of pangolin scales were seized worldwide, almost half of which was discovered by Vietnamese authorities on board a ship arriving from the Democratic Republic of Congo. The pangolin is the world's most trafficked animal.
The nationalities and locations of those arrested speak to the truly international nature of the operation. Two flight attendants were detained in Los Angeles for trying to smuggle live spotted turtles to an Asian country, having hidden the protected animals in their luggage.
A man was arrested in Israel after posting hunting photographs to his social media accounts. The posts led authorities to raid his home, where they discovered fox, jackal and mongoose bodies, among other items. Further investigation found he was involved in people smuggling and illegal employment. The man is now awaiting deportation to Thailand.
A container holding almost 20 tons of eel meat en route from Asia was intercepted in Canada. The juvenile glass eels are believed to have been poached in Europe before being taken to Asia to be farmed. The meat was on its way to North America for consumption.
Interpol Secretary General Jürgen Stock said the operation shows "how coordinated global operations can maximize impact." He noted that the wildlife trafficking used many of the same routes and methods that other criminal enterprises employ, "often hand in hand with tax evasion, corruption, money laundering and violent crime."
Though it is difficult to estimate just how valuable the global wildlife trafficking business is, monitoring network Traffic estimates it could reach into the hundreds of millions of dollars. According to the World Wildlife Fund, trafficking is second only to habitat destruction in overall threats to species survival.