Tigers Ripped Off Man's Arms After He Reached Into Cage to Feed Them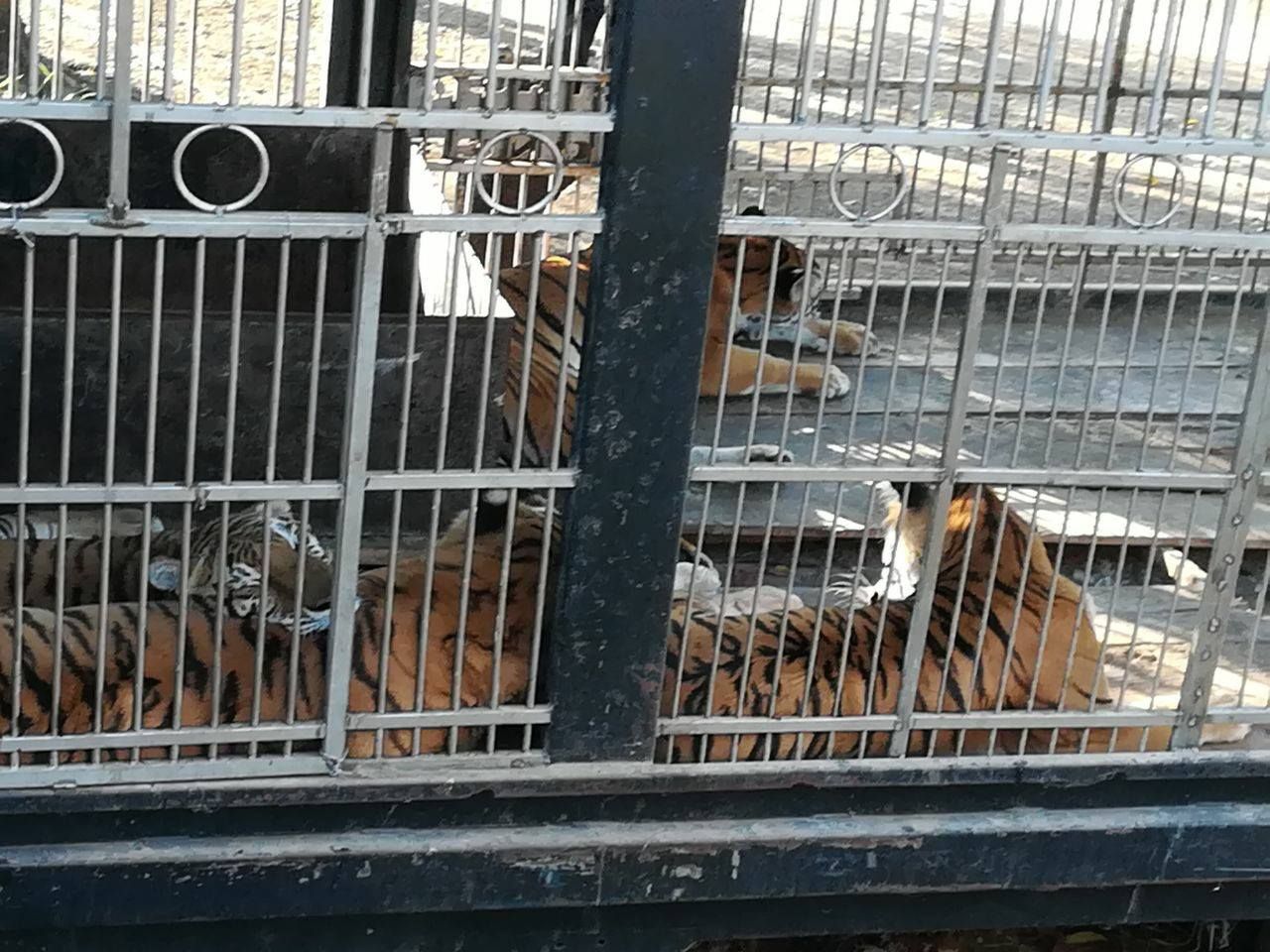 A Guatemalan man was rushed to hospital with catastrophic injuries after both his arms were mauled by a 13-strong group of tigers as he attempted to feed them.
Pictures shared on social media by local press showed 55-year-old Cipriano Álvarez in devastating condition following the attack. Both of his arms had been completely ripped off from his shoulders—medics later said they were unable to salvage any of the limbs because they had been so badly damaged by the tigers.
Related: Ancient Mayan heads smuggled out of Guatemala return home after more than 50 years
Reports in the Guatemalan press indicated the situation could have been even worse. Álvarez was only prevented from being pulled farther into the cage when locals intervened to stop the attack. Concerned onlookers reportedly threw sticks and stones at the tigers, finally getting them to cease the onslaught.
Initial news stories indicated Álvarez had been attempting to feed the tigers as an act of charity. However, it later emerged he was employed by a circus that owned the tigers to feed them.
Authorities in Guatemala are now investigating whether the owners of the tigers, who were holding them on scrubland in the cages, had taken all the proper safety precautions. The tigers were due to be transported to Belize to participate in a show.
Rony Espina, the coordinator of Guatemala's Animal Welfare Unit told the Prensa Libre newspaper that the tigers were not being held in ideal conditions. The sizes of their cages were reportedly too small for animals of their size. Injuries they had sustained indicated the tigers recently had been fighting each other.
The tigers' diets may also have contributed to the attack. They were receiving insufficient nutrients, which could have made them more likely to lash out at people, Espina explained.
Doctors treating Álvarez at the Cuilapa Hospital in Santa Rosa said he was in a stable condition, despite an extensive loss of blood at the scene.