When Lauren Bell was young, she had no idea her father's personal safety advice would one day possibly save her life. She also could never have predicted that videos of her sharing such tips would make her a viral sensation on TikTok. Then again, she didn't have any idea for a long time that her father was a Secret Service agent.
"I just knew that he worked for the government, and that was all I knew," she told Newsweek recently.
Bell, who owns the boutique Cardy Couture in the Philadelphia area, didn't know the truth about her dad's profession until much later. She wasn't the only one in the dark about his profession. Bell said her mother told her when she was an adult that some of their neighbors thought her dad was a hitman because he often came home in the middle of the night and would be gone for weeks at a time.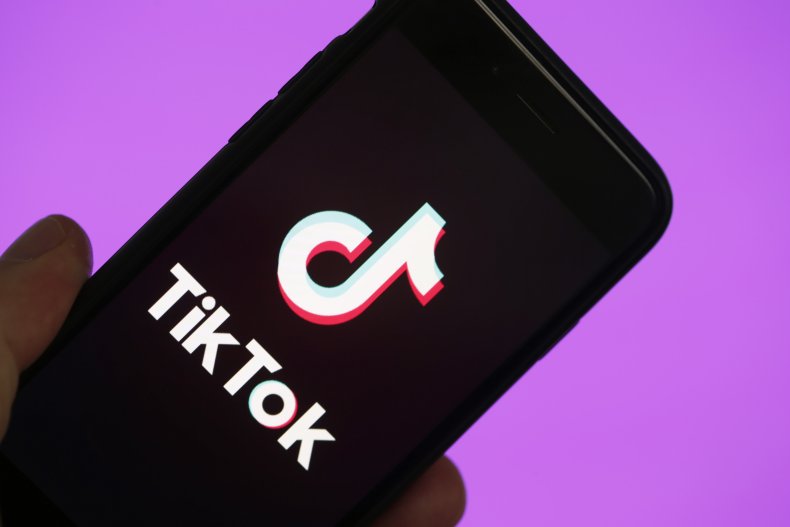 When he was able to take breaks from guarding presidents to go home, though, he was always filling Bell's head with safety tips. On TikTok, she recently started posting some of the things he has said to her, written out over scenic backgrounds like they were inspirational quotes from famous authors. One of those videos racked up more than 1.7 million views soon after she posted it near the end of March.
Some of the quotes are funny, such as "No one in Miami is your friend," and "There is no such thing as a safe place in New York City." Others are more overtly cautionary. These include: "If you think you are being followed, make four right turns" (because you'll be driving in a circle), "Headphones should never leave the house," and "Never take a jog before 8 a.m."
The most impactful video involves Bell telling a story that shows exactly how invaluable her father's advice turned out to be. She opened this particular TikTok by talking about a time when his words "100 percent saved my life," before recounting an incident when a man followed her around inside a department store.
Over the course of several videos, she described how she used the things her dad taught her, like noticing specific details. For instance, the stranger wasn't carrying a shopping basket but did have ropes for tying curtains in his hand.
Finally, she confronted the man.
"I just turn around and just start staring him down. I make eye contact with him. And one of the things that my dad taught me was clothes can be removed, hair can be changed, but birthmarks and tattoos are always permanent," she said in the video, while noting she eyed an eagle tattoo on his calf.
Though she thought their face-to-face ended the pursuit, the stranger turned out to be waiting for her in the parking lot. Using her wits, she sprinted after a moving car, rather than go to her own vehicle where he might see her license plates, and the man was scared off by her sudden movement.
Bell said she has received many notes and comments thanking her for the story, as well as people sharing how they used her advice—or, rather, her father's advice—to similarly avoid potentially dangerous scenarios.
One message she received came from a woman who found herself in a similar situation as Bell when she noticed a man following her around in a store. Since she had seen Lauren's video on TikTok, she knew what to do.
"She said, 'Before the video, I would have thought nothing of it, but I looked him right in the eyes, and then he turned around and walked away,'" Bell said, "So, I thought it was very cool that people are actually able to use the advice pretty immediately."
Of course, it wasn't always so cool for Bell having a father who was in the Secret Service. He was tasked with protecting four presidents during his time in the agency—Richard Nixon, Gerald Ford, Ronald Reagan and George H.W. Bush—before leaving to become a private investigator, and his work background often transferred into him being a strict parent.
"When I was a teenager, I felt like my life was just the worst. I was never allowed to swear or go anywhere without questions," Bell said. "Once in high school, a bunch of kids were going to have a party, and I didn't even ask to go, because I knew the parents were not going to be there. I knew that if I asked to go, my dad was going to call the person's parents whose house it was, and the party was going to get busted or canceled. I didn't want that to happen to me and for my high school reputation to be that my dad was the one who ruined the party, so I didn't even ask to go."
Later in life, she grew to appreciate all he taught her. As for her sudden online popularity, she said her dad appreciates that the videos have become popular, even though he hadn't heard of TikTok. Bell noted that he also thinks the things he taught her are commonsense pointers all parents give children. Ostensibly, a commonsense tip to him includes how he taught her how to escape from being locked inside a car's trunk by the age of 5.
Bell said she's happy to be able to impart his wisdom to others.
"We can't control other people's actions, we can only control our own," she said. "There will always be evil in the world, and unfortunately we need to amend our own behaviors to negate some of the theirs. I would love to live in a world where we don't have to think like this, but, unfortunately, we do."