TikTok Suspends Mexican Politician Nay Salvatori for Celebration of Marijuana Bill Passing
"Ya es legal!!!!!!!! Felicidades!!! [translated: It's legal now!!!!!!!! Congratulations!!!]" is written across the screen as a hooded woman lights up a glass pipe while The Doors' "Light My Fire" plays in the background. This was enough evidence of inappropriate behavior for TikTok to suspend the account of the woman in the video, Nayeli (or Nay) Salvatori. But what makes this a newsworthy story is that Salvatori--the hooded woman in the video--is an assemblywoman from the central Mexican state of Puebla.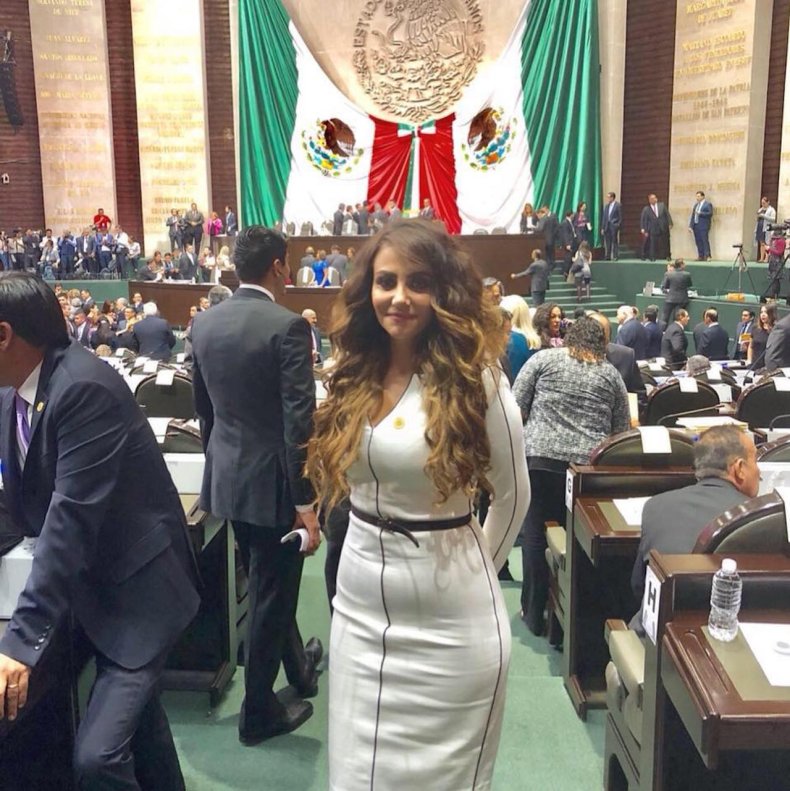 Salvatori made the TikTok clip to celebrate the country's Senate approval of a bill last Thursday that would establish a regulated cannabis market, allowing adults 18 and older to purchase and possess up to 28 grams of marijuana. The bill, which passed in a landslide vote of 82-18, also allows citizens to grow up to six plants for personal use. But before it becomes law, the bill must first be passed by the other body of the country's Congress, the Chamber of Deputies. That final vote is expected to occur on or before December 15.
Below is the TikTok video that caused Salvatori's suspension from the platform, which she shared on her Twitter account. She also addressed criticisms about the clip in further tweets.
Before the expected December vote, Salvatori was already in the mood for a little early celebration. But after TikTok suspended her account for violating community guidelines, she took to Twitter to claim she was not inhaling marijuana in the video. She wrote: "Relax, no smoke came out of the pipe because I didn't have anything ha, ha, ha, but I love that my tweets burn!" However, she also asked her followers if they "plan the festival" for smoking with the hashtag #CannabisLegal.
In another Twitter message, the 35-year-old Congresswoman wrote, "I have been lobbying the Chamber of Deputies for more than a year on the issue of legalization of cannabis, of course I am celebrating! It is obvious that it will be approved."
Salvatori, of the Social Encounter Party, was harshly criticized on Twitter by Javier Lozano Alarcón--a senator from Puebla of the opposing Institutional Revolutionary party--and the respected journalist Pascal Beltrán del Río. But Salvatori said such comments were fueled by misogyny and that the people of Mexico should celebrate the occasion.
The TikTok policy of which Salvatori ran afoul is the service's community guidelines which prohibits users from sharing "content that displays drugs, drug consumption, or encourages others to make, use, or trade drugs or other controlled substances."