Weight-Loss TikToker's Message to Critics Goes Viral: 'Say No to the Abuse'
A TikTok star who goes by the moniker Gates Royale (@fattohealthy) is using his popularity on the platform to take on body-shamers and online bullies everywhere. His rallying cry has gone viral: "Say no to the abuse when someone is trying to change their life for the better."
Royale frequently posts clips showing various exercise routines, for what he says is an attempt to document a body transformation. These videos are meant to inspire others as well, though he's not without his fair share of controversy, and he virtually always elicits a very mixed response when he posts.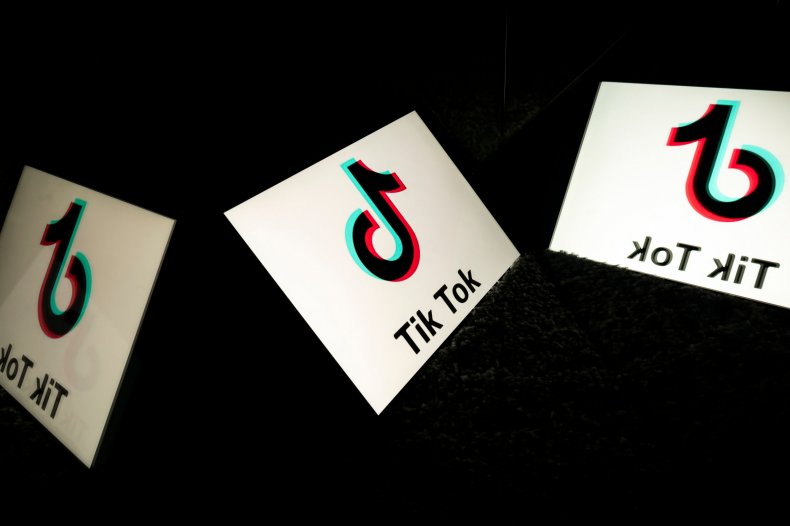 Below is the clip that's just gone viral, racking up more than 40,000 likes and more than 200,000 views. In the TikTok, which was shared on Sunday, Royale reads comments that have been posted on some of his other recent videos. With tears streaming down his face, he incredulously asks at the beginning, "You mean to tell me we live in a society where it's okay to shame fat people for exercising?"
He then reads comments like, "Camera man's holding a Big Mac, he wants it back," and "Anybody else just want to punch him?" Other messages tell him to "quit already" because he's "never going to get it," and "You're never going to reach your goal."
Royale then states his own self-worth in defiance of those attacking him by stating, "I'm the only TikToker on this app who is plus-size, and who's broadcasting their journey to health."
The emotional message prompted Royale's fans to offer words of encouragement, telling him not to give up and calling him a "king." Others, though, took the opportunity to further troll him with hateful and demeaning comments.
Aside from additional name-calling, a lot of other people on TikTok brought up some controversies surrounding Gates Royale. One of those involves Jesse Woodhull, a personal trainer who volunteered his services to help Royale get in better shape.
Also on Sunday, Woodhull posted a clip that shows him working with Royale, before it cuts to him discussing issues that the two allegedly had. Staring into the camera, Woodhull alleges that he was taken advantage of, and that Royale expected him to run his Facebook group rather than use his workouts. "I'm glad this kid is getting healthier in his life," Woodhull explains, "but just like everybody else, he's in it for clout."
Woodhull then ends the video with some harsher words. (Be advised for explicit language.)
On Monday afternoon, Royale responded directly to Woodhull's allegations. He said the trainer and others like him are "keyboard warriors trying to pull other ones down from being successful." While admitting that Woodhull did offer to help train him, Royale said he declined the invitation, because "why would I accept help from someone who doesn't display health themselves?" He further dismissed Woodhull's video as an attempt to garner attention and views for his account.
Other people have also alleged that Gates Royale engages in the alarming (and potentially illegal) offense of scamming people. They claim his videos are merely an act designed for profit. Royale says he's also attempting to raise money for children (stated ambiguously as such) while recording his exercises, but others say that it's an embezzlement ploy. On Sunday, one TikTok user shared a link of Royale's that leads directly to a Cash App page for one "Julio Lopez" with a photo of Gates Royale.
Royale/Lopez responded to the scam accusations, saying his charitable work is indeed real. In a video, he says he has messages from reporters covering his fundraising for children. However, who these reporters are, where they work and what any messages (assuming they do indeed exist) say is unclear, as the supposed messages are quickly clicked through in Royale's clip without being fully captured onscreen.
The comments to that video are also heavily mixed, with supporters lashing out at people they say are trying to bring Royale down, and others saying he has been exposed and should fess up.
Newsweek reached out to Royale for comment, but did not hear back in time for publication.
For now, at least, those controversies are overshadowed by his recent viral message (as posted earlier in this story) that is resonating with many. In it, Royale pleads, "There's so many people dying right now because they are being bullied to death."