Amazon Customer Brands Vegetarian Cookbook 'Worst Ever' for Glaring Error
An Amazon customer has expressed her shock and disappointment online after receiving a vegetarian cookbook filled with meat recipes.
TikTok user Georgina shared a video of the book and its pages to the app on October 7, dubbing it the "worst book" she had ever purchased from the retail giant.
Inside the book, which was advertised as a low-calorie vegetarian one, featured various classic recipes using meat, including beef and chicken.
"I want to show you the worst book I have ever bought from Amazon," she said in the video, which has amassed over 100,000 views at the time of publication.
Georgina flipped through the pages showing the camera what recipes it detailed—crab salad, vegetable soup with beef, chicory and ham stew and chicken goulash all made the cut.
The video can also be seen in full here.
"You might be thinking, 'why is this book so rubbish?'" she continued. "This is a vegetarian low-calorie cookbook," she revealed before showing the cover.
On the first page of "VEGETARIAN LOW CALORIE COOKBOOK 2021" it clearly reads: "Printed in Great Britain by Amazon."
The book claims on the cover to contain: "80 dishes under 300 calories losing weight or staying fit."
As concluded by viewers and the original poster, the book appears to be printed using the self-publishing feature Amazon offers. For many, this book highlights extreme flaws in Amazon's self-publishing process and seeming lack of regulation towards the quality of books being sold on the site to customers.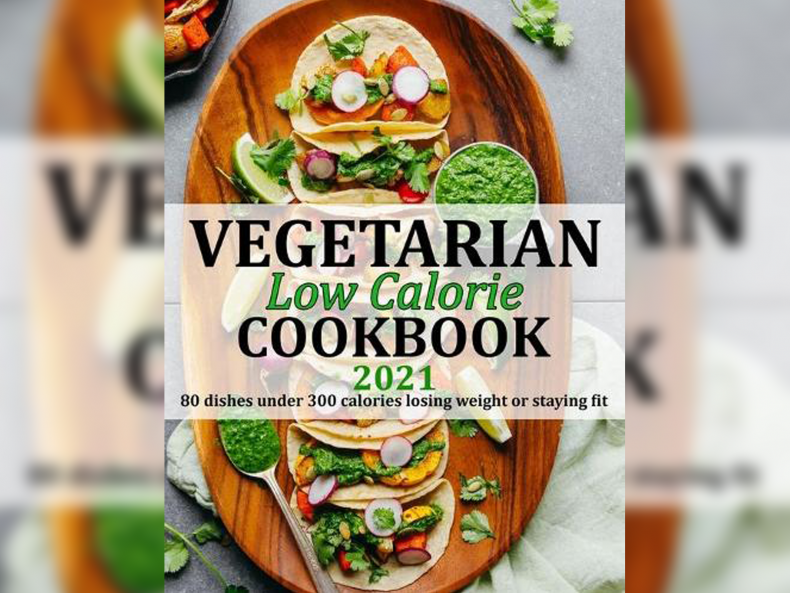 Amazon allows sellers to self-publish books using CreateSpace, which simply requires them to upload a PDF. Sellers are given a printing price and decide their selling price based on it. CreateSpace prints the books as the orders come in, meaning sellers don't need to print large bulks of books that they may not sell.
The ease of publishing is valuable for authors to get their work in the public sphere, but it also means customers take a risk in terms of quality when choosing to order.
The vegetarian cookbook was published by an author named Wilma Larkin and is one of many cookbooks they have listed. Others include more vegetarian cookbooks, a "perfect steak cookbook" and even ones specifically for diabetics and those recovering from heart attacks.
Amazon confirmed to Newsweek that the book is no longer available on the site.
Previously, it retailed for $8.99 and had a 1.5 star rating, with reviews that were far from positive.
"For a vegetarian cookbook there's a lot of recipes with meat...? The formatting is awful too! Terrible book, don't buy it," wrote one reviewer.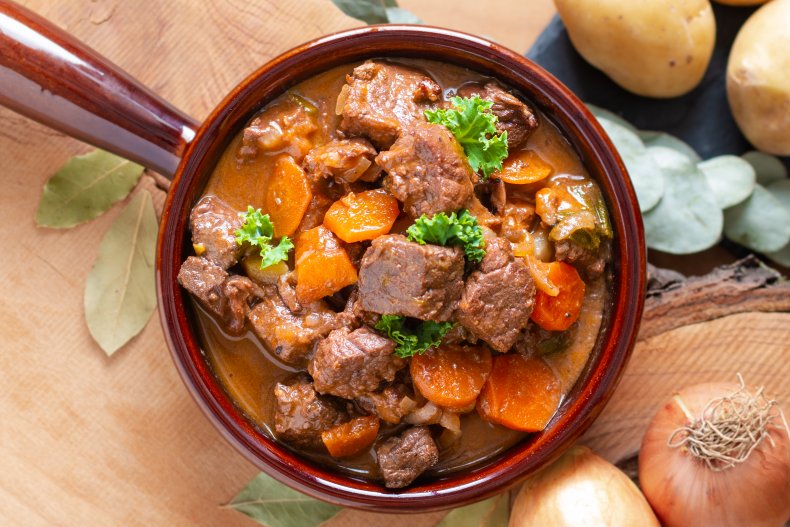 Update 10/13/21 at 3:25 a.m. ET: This article was updated to include new information from Amazon.
Auto Copied