TikTok Blackout Choking Challenge Leads to 12-Year-Old Boy Becoming Brain Dead
A 12-year-old boy from Colorado became brain dead after reportedly participating in a TikTok "blackout challenge," which dares individuals to attempt to choke themselves until losing consciousness.
According to WXIX-TV, the boy, Joshua Haileyesus, was found unconscious in his bathroom on March 22 by his twin brother. While it is unclear if the boy was participating in a TikTok challenge, his family told WXIX-TV that they believe he was attempting to choke himself with a shoelace as part of a challenge.
"[The doctors] told me the bad news that he's not going to survive, he's not going to make it," Joshua's father, Haileyesus Zeryihun, told WXIX. "I was begging them on the floor, pleading to see if they can give me some time, not to give up on him. If I just give up on him, I feel like I'm just walking away from my son."
The boy's father also told the local news outlet that a few days prior to the incident, Joshua was discussing how long he could hold his breath to his brother, bragging that he could hold it for over a minute.
"He's a fighter. I can see him fighting. I'm praying for him every day," Zeryihun told WXIX. "It's just heartbreaking to see him laying on the bed."
While the boy's family believes that the incident was caused by participation in a TikTok challenge, a spokesperson for the social media app told Newsweek that the "challenge" is not trending and when users search it, they are redirected to the app's community guidelines or to self-harm resources.
Newsweek was able to confirm that TikTok users are directed to the app's community guidelines when searching the "blackout challenge."
In an email sent to Newsweek, a spokesperson for TikTok wrote, "Our profound sympathies go out to the boy and his family. At TikTok, we have no higher priority than protecting the safety of our community, and content that promotes or glorifies dangerous behavior is strictly prohibited and promptly removed to prevent it from becoming a trend on our platform. We also block related hashtags and searches to discourage people from participating in or sharing potentially dangerous content."
In response to Haileyesus' condition, many of the boy's family members, friends and neighbors gathered at the Children's Hospital Colorado in Aurora on Monday night to show support for Haileyesus and pray.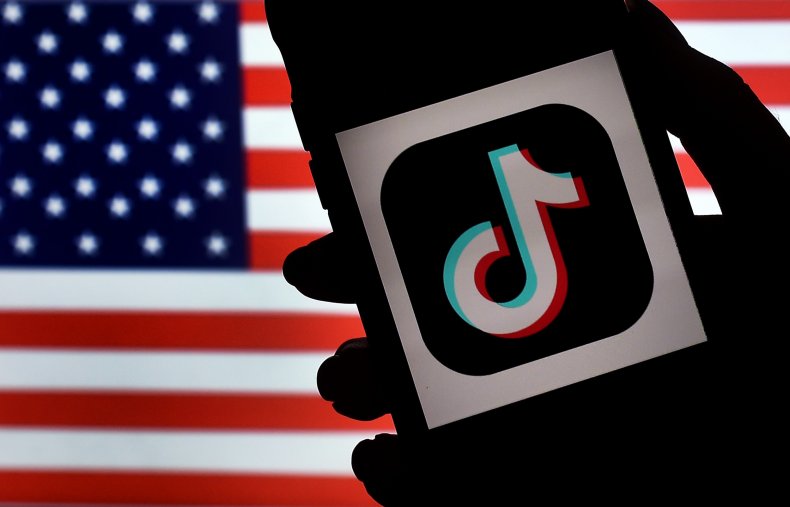 While speaking to KMGH-TV in Denver, Haileyesus' parents said that their son uses social media frequently and while he has used it to learn new things, platforms like TikTok also present dangers.
"This is something that kids need to be given, to be taught, to be counseled. Because this is a serious thing," Zeryihun told KMGH-TV. "It's not a joke at all. And you can treat it as if somebody is holding a gun. This is how dangerous this is."
While it is unclear if the incident was directly caused by the "blackout challenge," this is not the first time an individual was harmed after reportedly participating in the challenge.
In February, the Saskatoon StarPhoenix reported that a 13-year-old boy in Canada died as a result of participating in the "blackout" or "pass out" challenge.
Similarly, in January, France 24 news reported that Italian prosecutors were conducting an investigation into the death of a 10-year-old girl who allegedly participated in the challenge.