Bride-to-Be in Tears as Terminally Ill Mom Helps Pick Her Wedding Dress
The internet has been left in floods of tears as people online watched the heartbreaking moment a terminally ill mother helped her daughter pick a wedding dress.
In April 2022, Marilyn Heath, 64, was diagnosed with an aggressive form of cancer of the white blood cells known as Acute Myeloid Leukemia (AML). She has since been through extensive rounds of chemotherapy and a bone marrow transplant but they were unsuccessful.
This devastating news means Marilyn may not see her daughter Tahlia Heath, 28, walk down the aisle. Recently, the moment Marilyn helps find her daughter find a wedding dress has gone viral on TikTok.
The video has over 21 million views and 5.2 million likes since it was posted on February 1. Tahlia can be seen trying on a wedding dress while her mom, who is wearing a hospital gown, clips the veil to her hair.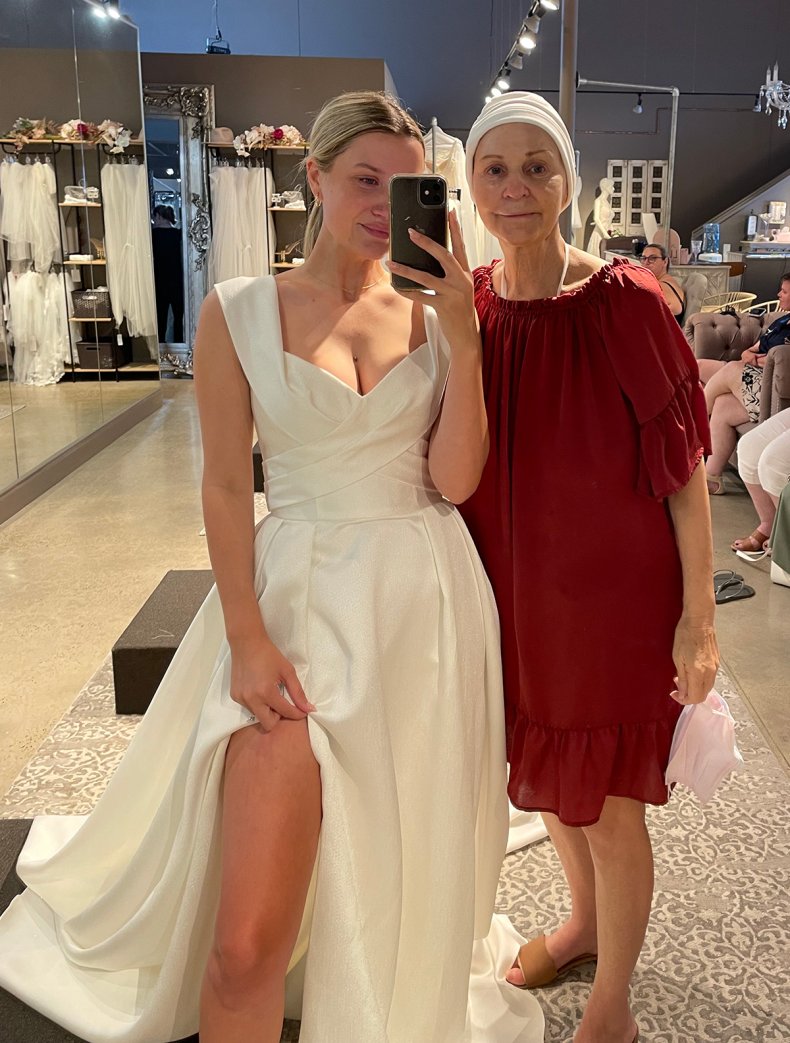 Tahlia, from Perth, Australia, told Newsweek: "Every young woman envisions their mother to be there with them on their special day, so having these moments recorded and captured were so important to me."
Tahlia added the following text to the clip, it said: "Point of View: Your mum isn't going to see you on your wedding day."
Tahlia can be seen sobbing during the special moment that she will treasure forever.
"This video meant the absolute world to me. My best friends knew my mother's circumstances and organized a dress fitting where my mum could see me in a beautiful wedding dress—it was emotional yet so perfect.
"I didn't intend for this video to reach so many people across the world, but it's quite extraordinary and sad to know that a lot of people are going through the same thing, if not have already experienced loss.
"We were blown away by the overwhelming response and beautiful messages, it will always be a moment my mother and I will cherish forever. We are continuing to pray for a miracle every day," she told Newsweek.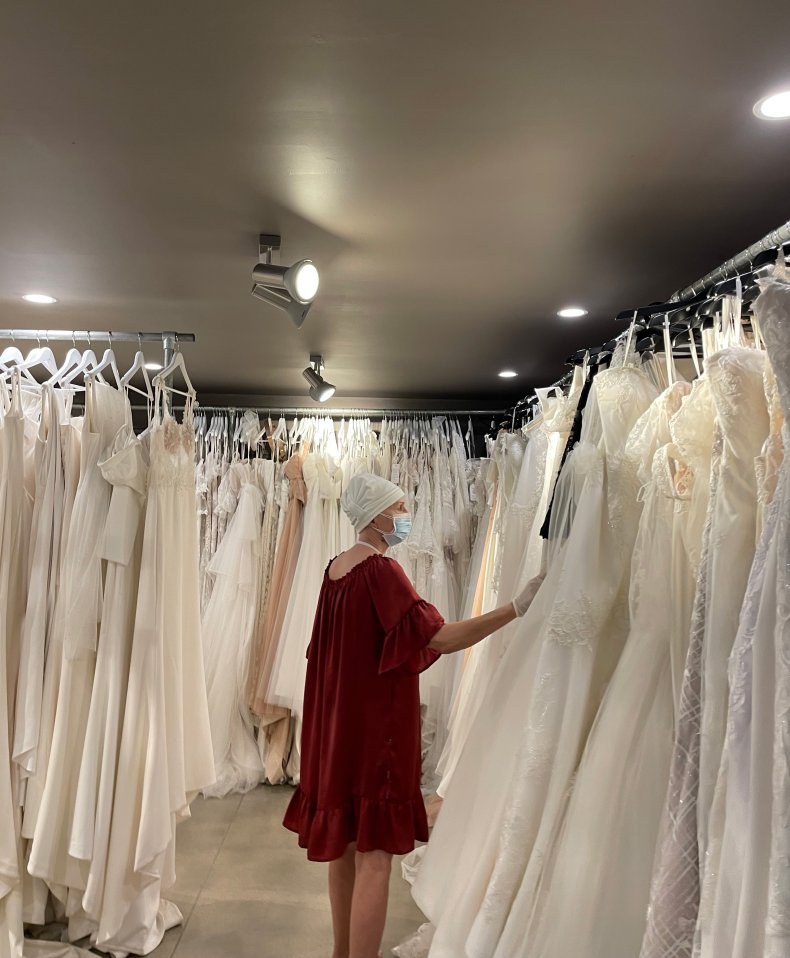 The American Cancer Society's estimates for leukemia in the United States for 2023 are about 20,380 new cases of acute myeloid leukemia (AML). Most will be in adults.
At present, there are no screening tests available to detect AML. The American Cancer Society states the symptoms include weight loss, fatigue, fever, night sweats and loss of appetite. It is important for people presenting these symptoms to report to their doctor as soon as possible.
Over 25,000 TikTok users have commented on the viral clip, many of whom have been reduced to tears.
One comment has over 95,000 likes, it said: "This is my biggest regret. My mom wanted to see me in a wedding dress so bad and we never got around to it before I lost her, you will cherish this."
"Sobbing—this is so tragically beautiful," commented another person.
Another person said: "This just broke my heart."
Is there a health issue that's worrying you? Let us know via health@newsweek.com. We can ask experts for advice, and your story could be featured on Newsweek.