What Is the Viral TikTok Cinnamon Rolls Recipe Hack?
Cinnamon rolls are an all-around crowd pleaser as it's the ideal dessert, snack or breakfast treat.
TikTok creators have decided to take it upon themselves to make accessible what appears to be Cinnabon's cinnamon rolls' recipe, a Cinnabon dupe to be exact.
This recipe of the sweet treat went viral on TikTok, and many content creators were quick to try and recreate it.
The recipe only requires three ingredients to make, which is partly why it's become so popular.
What Is the Viral TikTok Cinnamon Rolls Recipe Hack?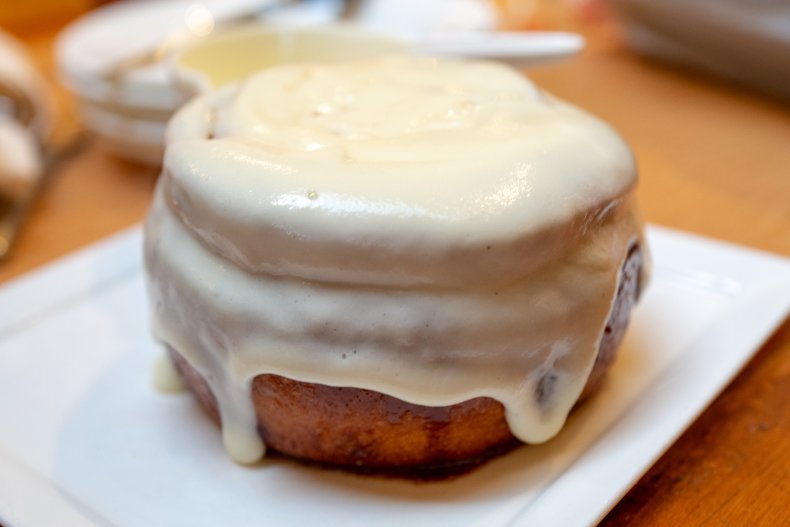 Kelsey Lynch, otherwise known as kelseysfoodreviews, TikTok creator, told Fox News Digital about this, saying that: "I learned about this recipe on TikTok as it was going viral."
"I did not come up with it, but it is so delicious and really does taste just like the warm and gooey cinnamon rolls you get at Cinnabon. It's impossible for me to walk past the Cinnabon without wanting to get one, so I figured I would try the viral Cinnabon hack at home".
The recipe itself is pretty simple. It's mainly about the icing. We've listed it out below:
Buy pre-made cinnamon rolls from any grocery store, for instance from Trader Joe's
Put them into a baking container
Place heavy cream onto the container
In a bowl add melted butter and brown sugar
Mix all of the two ingredients together
Lynch also added chai powder to the bowl, but this is optional
Bake your cinnamon rolls until they're golden brown, and then pour the icing over.
Once the cinnamon rolls are done baking, the icing should look glazed, and should taste exactly like a cinnamon roll from Cinnabon.
You can watch the recipe here.
How Did the TikTok Cinnamon Roll Trend Start?
The exact creator of the trend has been difficult to pin down, but it appears, from the available videos, that the trend started about a month ago.
One of the original videos, created by Dakota Gilley now has over 11 million views and 1 million likes.
Lynch's version of the recipe, at time of writing, has over 10,500 likes and over 192,000 views. Plenty of people have attempted to recreate the recipe and shared their comments.
"I made this last weekend and added fresh peach slices. It was such a nice complement," said one user
Another user said: "I tried these the other day. They were SOO good. And obviously by the comments, people need to learn to cook."
One TikTok creator said: "I just made these and OMG they are a game changer!!!!"