How to Watch WayV's TikTok Stage Voice On Performance Without the App
TikTok has amped up its portfolio of online concerts. The app hosted a virtual concert dubbed TikTok Stage Voice On on Friday with performances by K-Pop stars like WayV, AB6IX, MCND, TOO, Lovelyz, ELRIS and UP10TION's Kim Woo Seok.
Although TikTok is hosting the show for free for app users, you don't necessarily need to be a TikToker to tune into all the festivities. Clips of each band's performances are available for viewing on the TikTok Stage website. Viewers can also catch the show on concert streaming network, Live Musick.
Unlike previous TikTok concerts, the Stage Voice On show gave fans a particularly special experience during Friday's event. With the app's duet function, TikTok users were able to record themselves singing alongside their favorite artists. Some of the videos played during the show, giving virtual attendees an experience almost as if they were there with WayV, Lovelyz and the other performers.
While the concert was free, the app did take donations from willing fans to help fund COVID-19 relief efforts.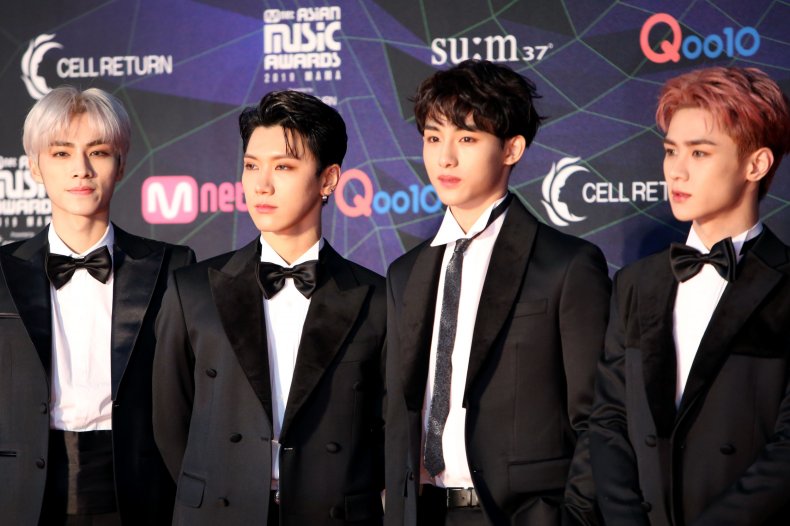 The Stage Voice On isn't TikTok's first foray into online concerts.
Back in August, The Weeknd threw an interactive virtual concert in collaboration with TikTok named The Weeknd Experience that drew in a record of more than 2 million views while user videos shared with the hashtag #TheWeekndEXP topped 1.3 billion views.
Thanks to sales of the singer's capsule collection dubbed Weeknd x TikTok, more than $350,000 was raised for the Equal Justice Initiative, an organization dedicated to ending mass incarceration in the U.S. while fighting racial and economic injustices experienced by underprivileged communities across America.
Performing hit songs like "Blinding Lights" among others, The Weeknd appeared in the concert as a digital avatar taking fans on a "hallucinatory XR dream world," producers told Variety of the show's inspiration. There was even a special guest appearance from a virtual Doja Cat.
As TikTok continues to expand its offerings with concerts and artist collaborations, its reach could soon be limited for social media users in the U.S. The app may be banned by President Donald Trump as soon as Sunday, contingent on whether or not TikTok's owners, China's ByteDance, agree to relinquish control of the app's U.S. operations over to American companies.