The moment a Thai ridgeback dog spots his owner on the beach has melted hundreds and thousands of hearts online.
In a viral TikTok video shared by owner @john_ra_unit, the dog can be seen enjoying a beach walk with three other dogs. The text layered over the clip explains: "My dog has been staying at his siblings' home. He doesn't know I am here."
Shortly after, the dog notices his owner and loses interest in the other canines. He immediately trots over to greet the person filming.
The video captioned: "Reunion surprise" boasts 454,900 views and 36,100 likes since it was shared on September 6.
While the dog had the company of his siblings, it looks like nothing will beat his owner's company. It turns out other owners feel the same in the other direction, according to one survey conducted by Rover, a worldwide dog-sitting network.
The results revealed 37 percent of 500 pet parents have decided against traveling so they could stay at home with their dog.
The survey also found that 38 percent of owners opted for a roadtrip rather than flying so they could bring their furry friend. A minority of owners (3 percent) admitted they had attempted to disguise their dog as a baby when boarding a plane.
Women are more likely to take their dog with them when they travel (25 percent), compared to men (14 percent). And 3 percent of participants bring an enlarged image of themselves and their dog on vacation to look at when traveling without.
It seems like owners will do whatever it takes to try and bring their companion with them—even if it means lying. Some 7 percent of owners have owned up to disguising their pets as service animals so they can travel.
In some cases, owners are happy enough to leave their pets with a trusted loved one—especially if it means they can bond with their siblings, like the dog in the video.
So far, the clip that is perfectly paired with acoustic music has more than 200 comments.
Another dog owner said: "It [is] so hard to go on vacation with fur babies even though they stay with [their] siblings."
One user noticed: "The way he made a beeline for you."
"His ears said it all the moment he looked in your direction," commented another.
"The way he trots up all gently just in case it's not you," pointed out one user.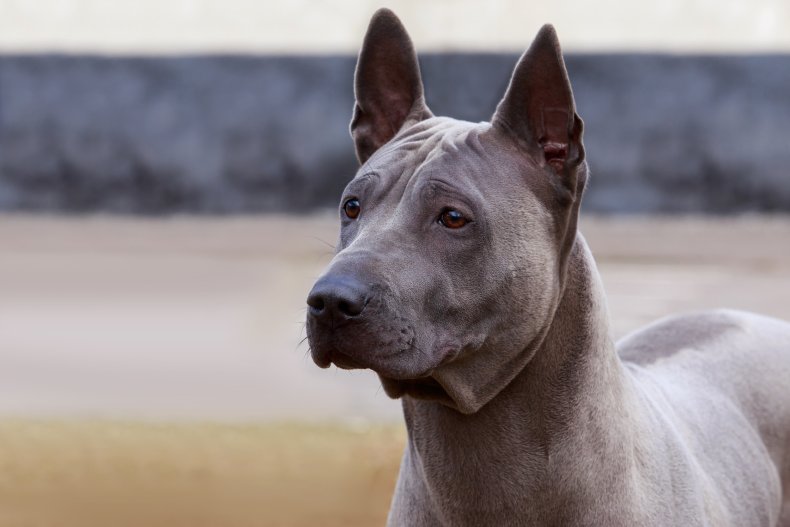 Another user referred to the owner as "his person" and others are impressed by the dog's sniffing skills as he managed to pick up the owner's scent from afar.
Newsweek reached out to @john_ra_unit for comment via TikTok. We could not verify the details of the video.
Do you have funny and adorable videos or pictures of your pet you want to share? Send them to life@newsweek.com with some details about your best friend and they could appear in our Pet of the Week lineup.