TikTok Explains a Trump Supporter's Nightmare, but It's Liberal Twitter's Dream America
Have you ever wondered what life would be like if things were different? TikTok user @analise_bergesen pointed to possible changes in American rights if Joe Biden becomes president. While her point was to endorse Trump, liberal viewers are applauding Bergesen for laying out their dream America.
In a TikTok posted on Monday, Bergesen imagined Summer 2021, after Biden would have been sworn into office, in the fictional scenario. "You were stubborn and voted for Joe Biden," she started.
"Your life is great, right? No," the TikTok continued. "Let's take a look at what you actually voted into office."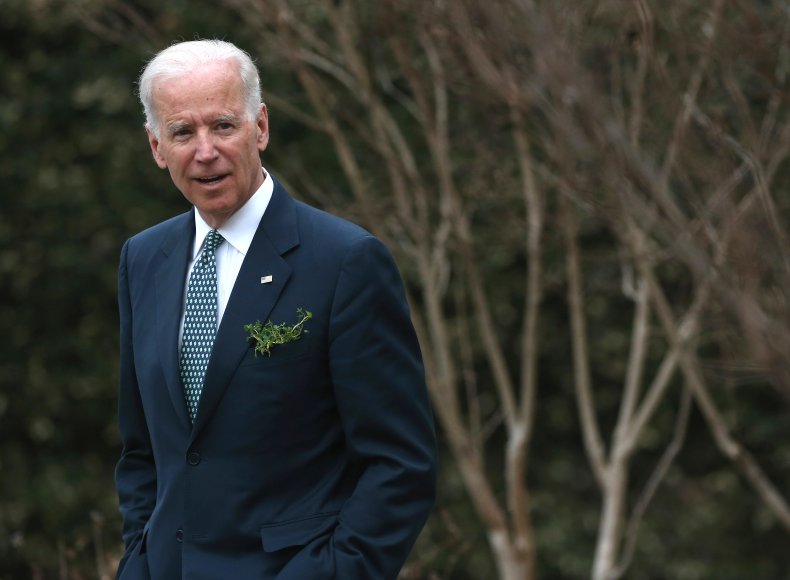 Text prompts, over audio first used by private account @cierrraaannham, dives into the possibility that vaccines and face masks would be required for all American citizens and guns rights would be revoked. Other points state police and prisons would be abolished if Biden was elected, and "crime runs rampant in the streets," which was compared to film The Purge.
The point of the TikTok is that Biden isn't the right choice. But to the left on Twitter, all of that sounds pretty perfect.
Bergesen's TikTok was shared on Twitter by @glittrfltr on Wednesday, and most of the Twitter comments praise the idea of a prison-less, mask-wearing society. "i want to live in what conservatives think is going to happen to America when biden becomes president," wrote @glittrfltr. Their point was echoed by many.
The TikTok has over a million views, and close to 270,000 likes on the platform. Past the saves by TikTok viewers, it's impossible to tell how viewers feel about the video, in either party, because Bergesen has comments on the clip turned off.
This is far from the first political statement the TikToker has made. Bergesen often chats about Biden and Trump to her almost 59,000 followers. Another recent video shows Bergesen praising women who support Trump. Most of her feed, though, is full of Bergesen's commentary on modern relationships.
Bergesen also encouraged her Instagram followers to vote earlier this week. She shared a post that showed her with an "I voted" sticker. "Voting: 100% more effective than complaining on the internet," her caption began.
"2020 has been a year full of scary times. The political climate this election is intense. It can feel very scary and intimidating to even have an opinion. The United States of America is a beautiful place and I hope that it can continue to grow and evolve into a place where is protected and respected."