Fragrance Expert Goes Viral After Ranking $19 Britney Spears Perfume
A fragrance expert's opinion-splitting ranking of Britney Spears' iconic Fantasy perfume, which costs less than $20, has gone viral online.
Ren Reynolds, @renzephyr, known online as The Fragrance Nerd has over 30,000 followers on TikTok where he regularly reviews and shares in-depth information on different perfumes. This time, his review of the Fantasy perfume, which filled many y2k teen years, has gained over 300,000 views on the app.
Much to the satisfaction of Spears' fans, The Fragrance Nerd had only good things to say about the pop star's second perfume, which was released in 2005, as he dubbed it the greatest celebrity perfume of all time.
"It mixes childhood memory-type smells with more mature notes of things like musk," he said in the video, after viewers prompted him to expand on a previous video.
Reynolds expanded on his thoughts to Newsweek, explaining Fantasy's success as "the way that it mixes notes that appeal to a teen nose (cupcake) with those that appeal to adults (jasmine, musk)—it sits perfectly between those, balancing so neither dominate, to allow teens a glimpse of adult fragrances and adults an immediate transportation back to childhood."
"Mainly I just remember wearing it and it making me happy," he said.
Although he noted that most celebrity perfumes have a similar smell primarily aimed at teenage girls, he dubbed Spears' perfume the "benchmark" for them, citing Ariana Grande and Katy Perry's perfumes.
"For me and a lot of other people, Britney's is just better, because it has a depth of sophistication that other celebrity fragrances lack," he said.
The Fragrance Nerd credited James Krivda, the senior perfumer and vice president of Mane, who helped create Fantasy. Judging from the price, "cheap synthetic materials" were used for the perfume, he said. "Making something good from materials like that is incredibly difficult," he added.
"Those notes are playing to both the childhood memories of adults and they key into what younger people really like. The clever part is that underneath there is jasmine, musk and orris, which older people key in as more mature smells," he said.
With the perfume currently costing just $18.98 at Walmart, viewers of The Fragrance Nerd's video have been left vowing to purchase, or for many millennials, re-purchase Fantasy.
"Talking about Fantasy has brought back wonderful memories of the mid 2000s when Fantasy first came out. People talk about wearing it as a teen or young adult, or it being their first perfume. Fantasy is loved by so many people and unlocks so many memories for them—which is one of the main functions of perfume," Reynolds told Newsweek.
"Some (who probably consider that they like 'good' perfume) have felt justified in loving saying things like 'I knew there was something about it'—I seem to be a voice of authority that has legitimized their feelings."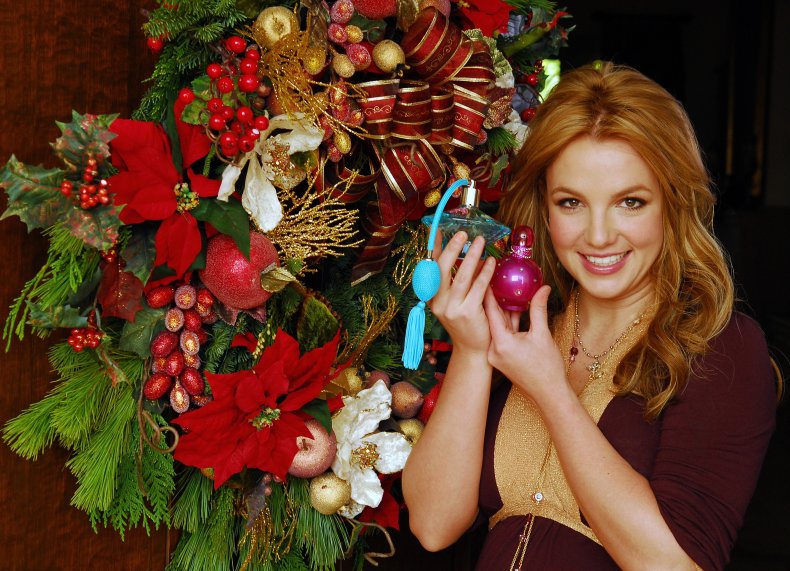 "I miss this scent, so nostalgic, I was in middle school and we all wore this and Curious," wrote one TikTok user.
"This was my favorite perfume when I was 17-18. I'm 33 now and I have a bottle that I use from time to time. It's nostalgic," said another.
Another viewer claimed that they could "smell and taste the perfume when [he] said the name, only for a second, but it's there."
In 2016, a representative from Spears' fragrance partner Elizabeth Arden told Racked that her perfumes make up a "billion dollar fragrance franchise," with 30 perfumes to her name.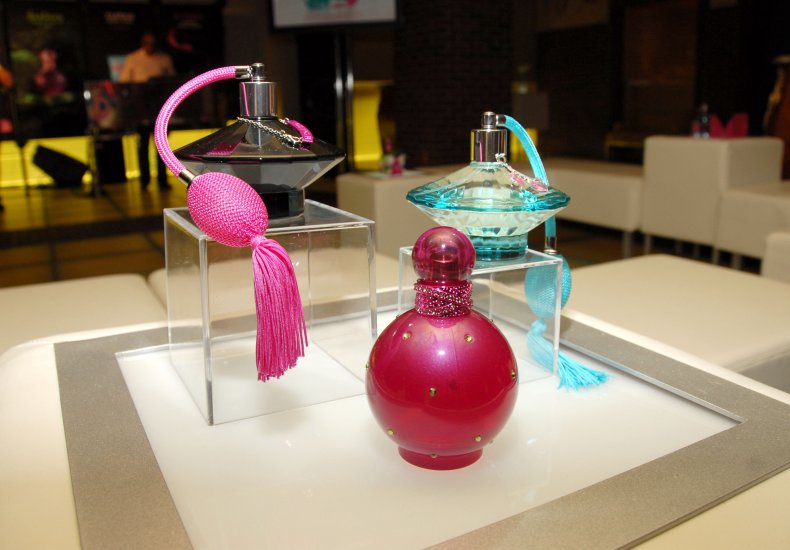 The Fragrance Nerd certainly isn't the only expert to give praise where it's due when it comes to Spears' perfumes. Former New York Times perfume critic Chandler Burr famously gave 2006's Midnight Fantasy perfume a 4/5 star review.
According to market research company the NPD Group, as per Racked.com, 81 percent of young women were aware of Britney Spears' perfume when it first came out in 2004, making it no surprise that it induces such nostalgia for so many.
With Spears' fans arguably riding for her harder than ever, after watching and supporting her battle to end her conservatorship in real-time, it's also no surprise they're so fond of the perfume.
"She made it cool to wear fragrance," Karen Grant, vice president and global beauty analyst for the NPD Group, told Racked.
Update 03/24/22, 6:10 a.m. ET: This article was updated to add comments from Ren Reynolds