TikTok Was Down But Hasn't Yet Been Banned in the U.S.
If you still haven't mastered all the dance moves to Megan Thee Stallion's "Savage," don't fret—TikTok is still operational, so you've still got time. TikTok users were frightened on Tuesday, though, that recent comments from government officials about the popular video sharing app had led to action against it, when the app unexpectedly experienced outages and glitches.
According to Business Insider, users reported that their video views and likes dropped down to zero. Down Detector, meanwhile, showed that more than 17,000 people reported errors with the app on Thursday, with "View Video" listed as the most common issue. Users also reported difficulties with uploading and logging in.
On Twitter, TikTok users expressed their fears that the plug had been pulled on the service. As outrageous as that might seem, it's worth remembering that these issues came about amid speculation that the U.S. government is considering banning the Chinese-owned TikTok.
When asked for comment, TikTok pointed to a tweet from its support team that said the company was working to quickly fix the issue. "We're aware that some users are experiencing app issues – working to quickly fix things, and we'll share updates here," @TikTokSupport said in a tweet. In an update posted nearly an hour later, the company said users should be seeing their app returning to normal.
As the app began to resume function, users expressed their thankfulness that it was returning and spoke about how nerve-wracking the experience was.
As mentioned above, the glitch came at an incredibly inconvenient time for the app, as its facing scrutiny from U.S. officials like Secretary of State Mike Pompeo, who said in an interview on Monday that the Trump administration is "looking at" the app and any threats it may pose to national security. President Donald Trump echoed Pompeo's remarks in a separate interview on Wednesday. All of this is unfolding shortly after India banned the app and others for national security concerns and unwanted data collection.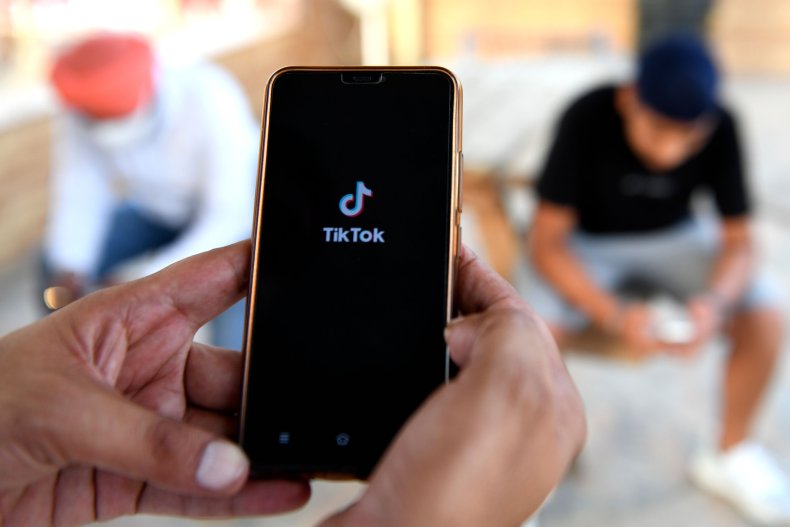 "We have worked on this very issue for a long time, whether it's the problem of having Huawei technology in your infrastructure... we had declared ZTE a danger to American national security. We have done all of these things," Pompeo said on the Monday episode of Fox's The Ingraham Angle. "I don't want to get out in front of the president but it's something we are looking at."
Republican congressman Matt Gaetz spoke out against the app on Thursday, saying over Twitter that it "should not exist in the United States," and advised "patriots" to "delete it."
In response to the idea that the app could be banned, many users have begun sharing places that followers can find them on other platforms. "Since there's a chance that TikTok might be getting banned in the U.S., I figured I would let you guys know that I post a lot of similar music content on my Instagram," TikTok user @samspectormusic said in a video.
But, despite some users' fears, there's no need to delete the app from your phone just yet.