TikTok Goes The Clock on Biden | Opinion
President Joe Biden is in negotiations with social media giant TikTok to address the apparent cybersecurity risks it poses to U.S. citizens. But it's unclear why he is entertaining allowing TikTok into our markets at all. TikTok's connection to the Chinese Communist Party (CCP) is becoming undeniable. According to a recent report, a former employee of ByteDance—TikTok's parent company—stated that "in China the line is blurred" between ByteDance's practices and the CCP's.
But these blurred lines may not be limited to TikTok's practices in China. Contradicting the company's congressional testimony, a member of TikTok's Trust and Safety Department said in a fall 2021 meeting, "everything is seen in China," including what its American users do. What's more, according to leaked emails from a separate meeting in 2021, a director in TikTok referred to an engineer based in Beijing as a "Master Admin" who had "access to everything."
Even though TikTok denies these claims publicly, it has remained opaque as to its relationship with the CCP in follow-up hearings. For instance, in her testimony on September 15 to the Senate Homeland Security and Governmental Affairs Committee, Vanessa Pappas, TikTok's Chief Operating Officer, was completely unresponsive to Senator Josh Hawley when asked about TikTok's and its employees' relationship with the CCP.
TikTok's ambiguous relationship with the CCP is a gaping hole in our cybersecurity. China's laws allow its government to coerce Chinese businesses (including TikTok's parent company) to provide it access to all data collected, transmitted, and stored in the country. The fact that TikTok's Chinese affiliates can access our information also means TikTok can store information it collects from the U.S. in China. This action would put Americans' data in the exclusive jurisdiction of China's data collection laws.
Even more concerning, TikTok requires access to your device's microphone to collect voiceprints. Consumers, using Apple's own anti-app spying features, found evidence of TikTok potentially circumventing its users' privacy permissions. Users reported that TikTok had accessed their devices' microphone even when they were not recording video. Such a circumvention potentially turns a consumer's mobile phone or tablet into a CCP spying device.
These facts should be a barrier of entry for any app coming into our markets. Alas, not only do the two most popular app stores in the U.S. make TikTik's app available, but the platforms also encourage consumers to download it on their phone even with all of these concerns. In fact, Apple has TikTok listed as an "iPhone Essential" app.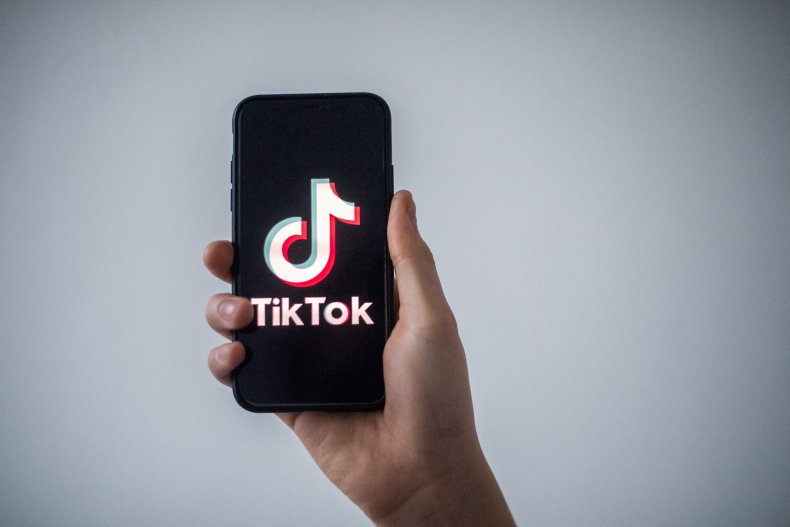 If the app-store gatekeepers are content to both host and promote TikTok, then it'll have to be the government that steps in.
Sadly, it appears the Biden administration is more inclined to allow TikTok to keep operating here, than to ban it. President Biden rescinded President Donald Trump's 2020 executive order banning TikTok from entering our markets. Worse, some early reports also suggest Biden's restrictions will lack the teeth to ensure users are protected from TikTok's spying.
Given these very real cybersecurity concerns, it's unclear why the Biden administration has any interest in keeping this app in our markets at all. It seemingly undermines Biden's own Department of Homeland Security's recent Data Security Business Advisory, which warned American businesses of the "heightened risk" associated with sharing sensitive data with firms either located in China or that have equipment or software developed in China, like TikTok.
Like President Trump, the Biden administration needs to use its emergency economic powers to ban TikTok outright. There are just too many outstanding issues with this app. The United States cannot assume the risk, which makes an outright ban warranted.
Too extreme? Well, it's not without precedent.
We are currently employing bans on equipment that poses national security threats in our communications networks. The Federal Communications Commission (FCC) and Congress have engaged in a multilateral and bipartisan strategy to keep companies with ties to the CCP out of our networks. For example, the FCC has incentivized carriers to "rip and replace" state-sponsored Chinese equipment, like Huawei's or ZTE's, from our networks' supply chain, and prevented carriers from using FCC funds to buy communications equipment from similarly situated Chinese manufacturers. What's more, Congress passed the bipartisan Secure Equipment Act to have the FCC close a loophole in its equipment authorization process to ensure that entities posing a national security threat cannot use that process to enter into our communications networks.
If we are doing this much to keep China out of our communications networks, why is Biden giving TikTok a pass? Anything short of a straight ban sends this clear message to our foreign enemies: if you want to spy on Americans, make a popular app that targets young adults and children.
Joel Thayer focuses his law practice on telecommunications, regulatory and transactional matters, as well as privacy and cybersecurity issues. He has represented clients in front of myriad legal and regulatory fora, including the Federal Communications Commission, Federal Trade Commission and federal administrative agencies. He has also represented amicus curiae before the United States Supreme Court and advised technology companies on the European Union's General Data Protection Regulation.
The views expressed in this article are the writer's own.