Death of Girl, 10, Spurs Italy to Block TikTok Users Who Can't Prove Their Age
Italy has blocked access to TikTok to users who cannot prove their age following the death of a 10-year-old girl who allegedly took part in a challenge that has been circulating on the video-sharing network.
Italian prosecutors have opened an investigation into the case of a girl in Palermo who was discovered by her five-year-old sister in the family bathroom and later died in hospital.
She is said to have taken part in the "Blackout Challenge" in which TikTok users cause themselves to pass out for a few seconds, Italian news agency ANSA reported.
TikTok said it was helping the Italian authorities in their investigation over a possible "incitement to suicide." It said that it could not find any content on its site that might have spurred the girl to participate in the challenge.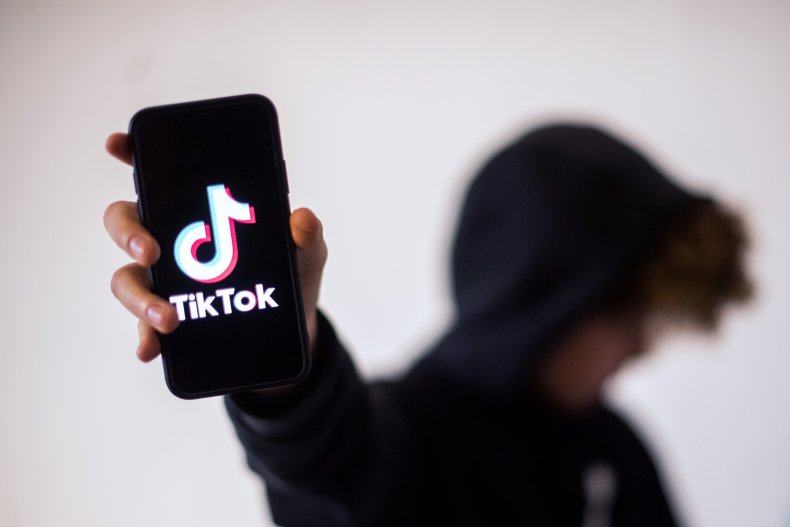 The girls' parents told La Repubblica: "We didn't know she was participating in this game. We knew that (our daughter) went on TikTok for dances, to look at videos. How could I imagine this atrocity?"
The Italian Data Protection Authority (GPDP) has ordered TikTok, which is owned by Chinese company ByteDance, to block users who cannot verify that they are over 13, as stipulated by the app's conditions.
The watchdog said in a statement that it had raised in December concerns over a number of "a series of violations" including ease of access for users to circumvent the age restrictions. " It also expressed concern that there was "little transparency and clarity in the information given to users" as well as "default settings that are not respectful of privacy."
"The Authority has decided to intervene urgently following the terrible story of the 10-year-old girl from Palermo," it said, adding that ban would last until February 15 pending a further assessment.
The president of Italy's Commission for childhood and adolescence, Licia Ronzulli, tweeted: "the safety of minors must be protected at all costs."
In a statement provided to Newsweek, a spokesperson for TikTok said it was reviewing the notification from the Italian technology watchdog.
"Our deepest sympathies are with the girl's family and friends. At TikTok, the safety of our community––in particular our younger users––is our priority, and we do not allow content that encourages, promotes, or glorifies dangerous behavior that might lead to injury," the spokesperson said.
"We offer robust safety controls and resources for teens and families on our platform, and we regularly evolve our policies and protections in our ongoing commitment to our community," the statement added.
TikTok went global in 2018 with its success built on users uploading parodies, messages and short dance or comedy video performances against popular music.
Russian authorities have called for a clampdown on the video-sharing app with young people using it to call for protesters to take to the streets on Saturday in support of opposition leader Alexei Navalny.
This story has been updated to include a statement to Newsweek from TikTok.