'Lizzie McGuire' Actor's Hilariously Awkward 2001 Interview Resurges Online
A 2001 interview with young Lizzie McGuire actor Jake Thomas has gone viral 20 years later, with TikTokers adopting it as the latest audio for their clips.
Thomas played Lizzie's mischievous younger brother Matt in the Disney Channel series. With that Disney fame came a lot of interviews, including his 2001 one with Rachael Fedder at the premiere of Osmosis Jones.
The movie was a mix of animation and live action, telling the story of a white blood cell cop and a cold pill attempting to prevent a virus from killing the body. Young Jake was excited to see the movie—and made this abundantly clear in his interview.
In the clip, Jake said: "Well, I think I'm really looking forward to cracking up. I hope I can, like, you know, totally crack up. I haven't, like, totally cracked up in a long time."
The 11-year-old's comment has led to comparisons to the "apparently kid"—a five-year-old whose viral news interview was littered with the misuse of the word "apparently."
It wouldn't be the first time a young Disney Channel star has gone viral for an awkward interview. A 2011 interview with Debby Ryan resurfaced earlier this year, with TikTokers recreating her imitation of catching food in the air with her mouth—after she was asked which game no one should challenge her at.
Thomas told Newsweek exactly what he thought of the video, re-watching it all these years later: "Well, I cracked up, obviously," he joked.
"Honestly though, I had completely forgotten that this interview even happened, but I was highly entertained when I saw it on a trending tweet. Red carpet interviews are tough as an adult, let alone as an 11 year old."
He only has himself to blame for going viral in 2021, though he doesn't seem to mind. The 31-year-old posted the video to his own TikTok account on September 7, gaining over 1.1 million likes.
"After 20 years I finally have the answer you've all been waiting for," he wrote—adding that he did crack up while watching Osmosis Jones.
"Do your best with this audio," he directed in a comment, and TikTok obliged.
Users are now filming themselves mouthing along to Thomas' answer, adding context text about something immature that they found funny at a young age. Examples include the name "Bob," page number 69 in books, and jokes from children's TV shows.
"I love all the videos people have made using the sound. 11 year old me made a total mood, and I'm here for it," Thomas told Newsweek.
"Eight year old me when the priest starts singing instead of talking in the middle of mass," wrote one TikToker on a clip with more than 300,000 views.
"Disney Channel writers when they put in a scene where someone lends a handkerchief to someone who's crying and they blow their nose into it and the person who lent it says, 'You can keep it'," imagined @vjpla, racking up over 100,000 views.
TikTok user @phuilscarim used the audio to imagine, "Eight year olds when the existence of the name Bob is mentioned"—and gained over 1 million views.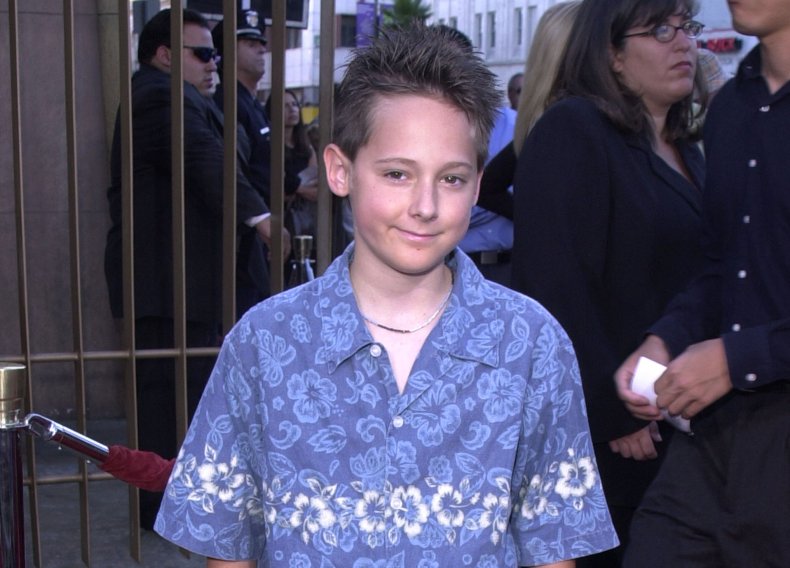 UPDATE 9/13/21 at 3:21 a.m. ET: This article was updated to include comments from Jake Thomas.