No, Kids Are Not Running Through Fences for 'Kool-Aid Man' TikTok Challenge
Fears of a growing "Kool-Aid Man" TikTok challenge have been growing across the U.S., as reports emerge of broken fences causing thousands of dollars' worth damage—but there's little to suggest it's even a TikTok challenge at all.
TikTok conducted its own investigation into the apparent trend and found no evidence of its existence on the app. One police department, who previously believed it to have been a TikTok challenge, confirmed to Newsweek that it wasn't.
Last week, Massillon Police Department in Ohio became the latest to warn parents of an apparent "Kool-Aid Man" challenge birthed on TikTok, encouraging teens to take inspiration from the classic commercials and run through garden fences of strangers.
"Recently, teenagers have been participating in the TikTok challenge 'fencing'. As you can see they are breaking the fencing by running into them or kicking them down. As Thanksgiving break begins, parents please council your children on why fencing is not a trend to hop on," the department wrote on Facebook, sharing images of fences broken.
Since the summer, various areas across the U.S. have frequently reported similar incidents, often pinpointing TikTok as the cause behind it all. Last week, the New York Post reported that the "TikTok stunt has bozos bursting through fences."
According to the paper, residents of Staten Island have similarly been lumped with hundreds in damages to fences, thanks to juveniles running through them.
Despite being reported as such in recent months however, there exists little indication that the "Kool-Aid Man" challenge is actually a TikTok trend at all. Searching the term rakes in few videos, and those that do exist, do not feature individuals damaging fences.
Often, the videos feature contractors running through thin walls, which were likely planned to be destroyed anyway.
TikTok confirmed to Newsweek that a conducted review of the "Kool-Aid Man" challenge by the company found no evidence to suggest it exists at all.
In July, Omaha police shared incidents of broken and damaged fences, with CCTV capturing individuals similarly running through them. At the time, the department suspected it may have been part of a TikTok challenge.
When Newsweek spoke to Omaha police in July, Lieutenant Neal Bonacci explained that: "Originally, investigators had heard the destruction of property was possibly related to a TikTok challenge or some other social media trend. Our department has not confirmed that as fact through our investigation thus far. We dubbed the crime series as 'Kool-Aid Man' for our purposes."
Local media reported the wave of 15 incidents as a "TikTok trend," but Bonacci updated Newsweek that investigation found the crimes were not a part of any TikTok challenge or trend.
"I believe we made some arrests in this investigation; all juveniles. I'm told there was no evidence the destruction of property was part of a TikTok challenge. Only an initial assumption by someone."
After a survey earlier this month on online safety with teens across the globe, TikTok developed a new Safety Resource on the app which focuses on dangerous challenges and hoaxes. A new prompt will also encourage users to visit the Safety Center to learn more, and the app will now display additional resources when people search for hoaxes linked to suicide or self-harm.
Some teens in the U.S. have been running through fences, and homeowners have the damages to prove it, but this time, it's not TikTok's fault.
Newsweek has contacted the Massillon Police Department for comment.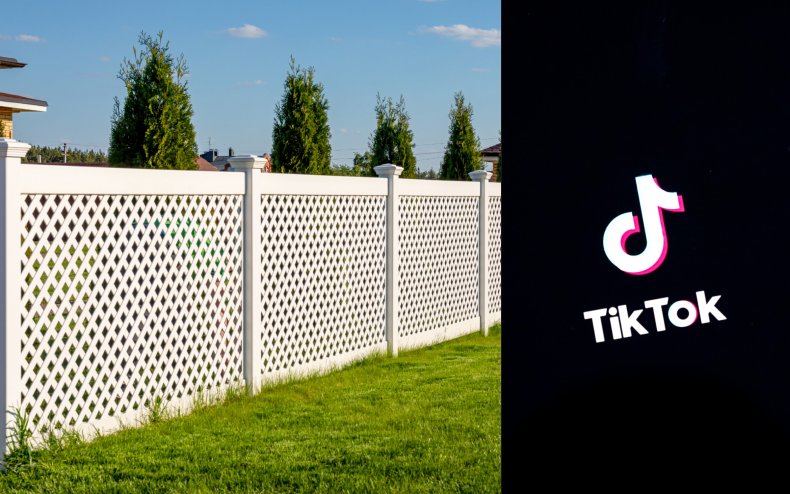 UPDATE 11/30/2021, 7:20 a.m. ET: This article was updated to include background information from TikTok.