Why TikTok Teens Love to Mock Lin-Manuel Miranda
He's a renowned Pulitzer-prize, Tony and Grammy-award winning, lyricist, actor, singer, rapper, producer, and playwright—but Lin-Manuel Miranda is not down with the kids of TikTok.
Generation Z has turned the Hamilton-creator into something of a viral joke—and it's mostly down to his cringe-inducing lip-biting selfies.
TikTok teens have mercilessly targeted the 40-year-old in what can only be described as a modern social media phenomenon.
According to Insider, the lip-biting meme is spawned from a tweet that Miranda posted back in December 2018.
The picture did the rounds on Twitter before moving over to TikTok and the (lip) biting teen humor.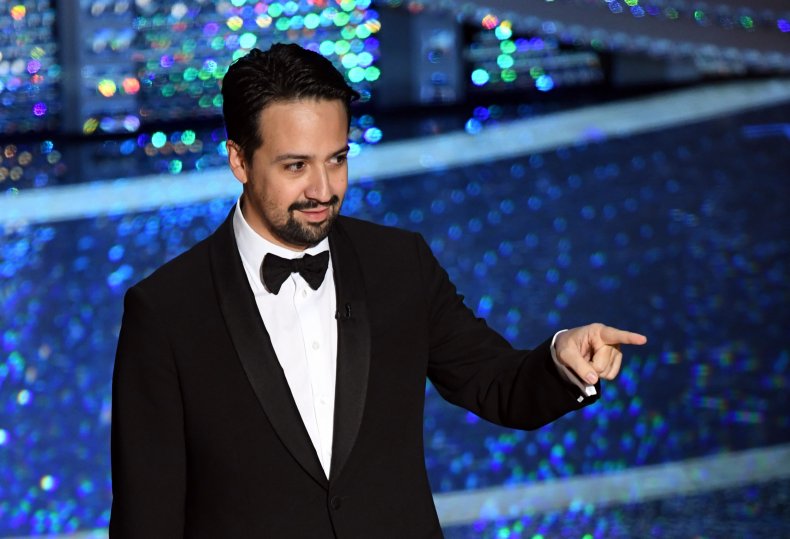 Then Hamilton was released on Disney+ on July 3, launching the show and its creator back into the spotlight.
Insider reports that TikTok user @mitskifan42, whose first name is Nicholas is the one who started it all, when he posted over 10 consecutive posts on the platform featuring Miranda's selfie, helping to spam people's For You Pages, before others joined in.
"I just made the first one not thinking anyone of it and everyone had such an immediate and visceral reaction to it that I knew I wanted to keep it going," Nicholas told the publication. "I tried to find as many old TikTok sounds that I could make the trend work with and basically kept them coming."
He added: "I think the funniest part about the whole lin-pocalypse is how bizarre of a thing it is to be the subject of this much attention like it's just a random selfie from him."
Nicholas also stressed that he does not "hate" Miranda, but, "I really just think it's a silly picture. It's no different than any other meme."
Some of the videos poke fun at the lip bit with their own lip bit selfies, some have more intricate storylines and some incorporate other songs. It's all a bit ridiculous and the absurdity is pretty much the point.
What is the reason for bizarre fixation though? Well, anything can become a meme in 2020 and Miranda has a sincerely cheesy theater nerd aura that is easy to make fun of.
It seems like Miranda is taking this strange level attention in his stride at least, having acknowledged the meme back in July.
In a freestyle rap video posted to Twitter, he rapped the line: "Bit my lip, ah s***, TikTok hates when I do that."
But many commented below the video saying they loved the meme and the fact that he acknowledged it.