'Parents Beware': Mom Recounts Airline Losing Child in Viral TikTok Video
A mother's plight is going viral on TikTok after she posted a video describing an incident in which American Airlines allegedly let her daughter go missing.
Georgia resident Monica Gilliam had put her 12-year-old daughter on a flight from Chattanooga to Miami on July 2 to visit her father. Afterward, she described to ABC News an alarming phone call that she received from an American Airlines representative.
"The manager from American Airlines called and said, you know, your child is missing," she said. "I was like, How did you lose my child? You know, how do you lose an unaccompanied minor?"
Gilliam's daughter, instead of being escorted off the plane once it landed in Miami, was allowed to get up and leave on her own, even being waved goodbye by flight staff. She was then left to wander the airport by herself, nervous and unsure what to do. She was ultimately able to find her father only after using FaceTime.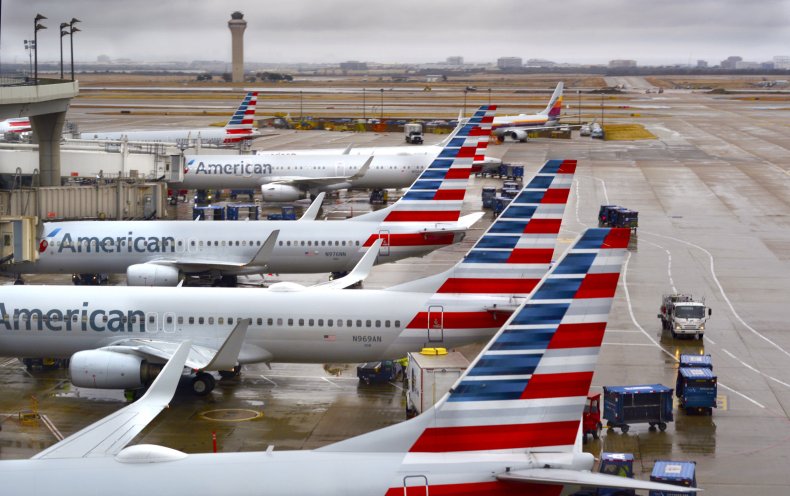 Unattended Child's 'Complete Abandonment'
As of Sunday afternoon, Gilliam's TikTok video on the matter garnered more than 1.8 million views.
"The utter failure by @American Airlines, #tsa, and #mia is absolutely unforgivable," she said in the clip. "The complete abandonment of a minor in their care, and the negligence displayed today, is criminal. Parents beware."
According to its official website, American Airlines requires unattended children ages 5-14 to use its unaccompanied minors service, which involves employees boarding them early and escorting them to an authorized adult once the plane has landed. The service requires parents or guardians to pay an extra $150 fee, which Gilliam insists that she paid. The federal government has no regulations in place for such scenarios.
"I have no plans of flying with American Airlines again because what they did is inexcusable," Gilliam added in an interview with NewsChannel 9 in Chattanooga. "And I have no faith in them at all now, because they didn't do their job. And they lost my child."
American Airlines, in response to inquiries from multiple news outlets, issued a statement claiming that it is looking into what happened with Gilliam's daughter.
"American cares deeply about our young passengers and is committed to providing a safe and pleasant travel experience for them," the statement read. "We take these matters very seriously and are looking into what occurred. A member of our team has reached out to the customer to learn more about their experience."
Newsweek reached out to American Airlines for comment.