TikTok user teenychamp shared a video on Tuesday that has surfaced on Twitter, leaving many divided over how she's teaching her sons to praise Black women. New York Times style reporter Taylor Lorenz wrote on Wednesday night: "This mom on TikTok is going viral for having her kids kneel and pray to black women."
The video reads "me teaching my white boys how to behave." In the nine-second TikTok, teeny champ holds (presumably) one of her children and speaks directly to the camera. "Black women is the reason that Donald Trump is no longer gonna be our president," she says. Behind her, three boys kneel and pray on a play mat. "All hail Black women," the TikTokker says in sync with a recording. The voices behind the recording remain unclear.
She noted at the bottom of the video that "they are marching around chanting 'all hail Black women' after this took like five takes."
According to USA Today, the AP VoteCast Survey reported that 90 percent of Black voters voted for Joe Biden in the 2020 presidential election. Only 12 percent of Black men voted for Trump, along with 6 percent of Black women.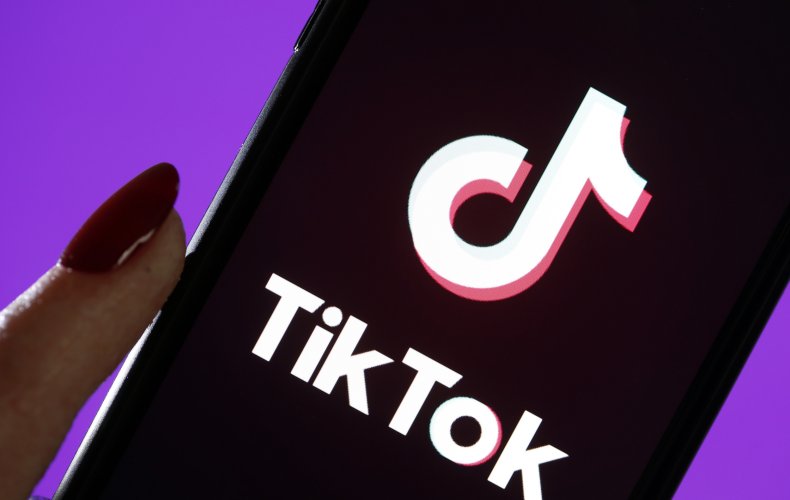 People appeared uncomfortable on Twitter, sharing gifs of Marge Simpson looking away along with commenting "cringe," and "make it stop."
"What is happening?" another asked. "I'm not a Black woman, but I can SAFELY say this is 100000% not the support they're looking for," a third wrote.
Others weighed in on her TikTok video on the platform itself. "I......don't know what's going on...who did what?" one person wrote. "Black Women saved our democracy," the TikToker fired back.
"I would not have my kids on they knees tho," another commented, to which teenychamp responded: "Baby I'm hear to teach these [sic] quite boys to get down on their knees for women always. Black women are god incarnate IMO [in my opinion]."
"What the f*** did I just watch?" a third chimed in.
Some people on TikTok seemed to agree with the message the TikTokker was trying to convey. "Do you guys not understand her video?" one person said. "She's saying that she's happy that Black women stopped Trump from being re-elected." Another wrote: "Actually yes all hail Black women they take no s*** and I love it."
Then teenychamp reshared her video, claiming it keeps getting reported as "h8 [hate] speech." Folks still seemed divided over her TikTok. "Raising them right," one person commented. "You can have an opinion, but let the kids go watch Spongebob," another wrote in disagreement to the TikTok. "They're too young to care."
Newsweek reached out to teenychamp on Instagram for further comment and did not hear back at the time of publication.