TikTok: A National Security Time Bomb Waiting to Explode? | Opinion
TikTok is: A Chinese-owned social media company that, like Snapchat and Instagram (owned by Facebook), permits users, primarily young users, to send quick video clips to their "followers."
TikTok is also: An expression used to convey the idea of a ticking time bomb. In this instance, those two seemingly very different definitions have now converged to become synonyms, and it's time for our leaders to do something about it.
While many of us conservatives, especially young conservatives more familiar with the use of social media, have repeatedly warned about TikTok capturing our children's personal and private information and sharing it with the Chinese Communist Party (CCP), the recent border clashes between India and China, which led to India banning almost 60 Chinese apps, has brought the "older folks" into the conversation. Their participation is welcome. Their leadership is needed.
In an interview Monday with Fox News' Laura Ingraham, Secretary of State Mike Pompeo indicated the White House is preparing to provide that leadership, and is looking into banning TikTok from the U.S. "We are taking this very seriously and we are certainly looking at it," Pompeo said. "We have worked on this very issue for a long time."
Even Sen. Chuck Schumer (D-NY) was willing to reach across the aisle and partner with Sen. Tom Cotton (R-AR) to request the director of national intelligence investigate the national security threat posed by TikTok's presumed stealing of personal data and sending it back to our number one geopolitical enemy, the People's (you can only laugh at the use of the word "people" in this context) Republic of China.
While Pompeo was warning that "Americans should be careful about using TikTok to avoid having their private information fall in[to] the hands of the Chinese Communist Party," TikTok was busy preparing the following statement in response to the secretary's challenge:
"TikTok is led by an American CEO, with hundreds of employees and key leaders across safety, security, product and public policy here in the U.S. We have no higher priority than promoting a safe and secure app experience for our users. We have never provided user data to the Chinese government, nor would we do so if asked."
You have to love the meeting between American public relations language and official totalitarian propaganda.
TikTok is owned by Beijing-based ByteDance. The social media company was started in 2012 by Chinese entrepreneur Yiming Zhang and has exploded in value to an estimated $75 billion to $100 billion.
The company's statement is problematic for two distinct reasons:
Spokespeople for Chinese-based companies have to be willing to lie or run the risk of ending up getting "disappeared."
The CCP doesn't ask for anything. It takes.
Here in the U.S., ByteDance has found its "useful idiot" in Kevin Mayer, a former executive at the very "woke" Disney, where he was instrumental in building out Disney's streaming services. As the new CEO of TikTok, Mayer has been tasked with building trust with America and the West.
Good luck with that.
To make sense of the incredible influence already wielded by TikTok here in America, the app has been downloaded over 165 million times in the U.S. alone (and over two billion times worldwide). In the first quarter of this year, TikTok became the most-downloaded app ever in a single quarter in the U.S., far surpassing the popularity of Facebook among Gen Z users.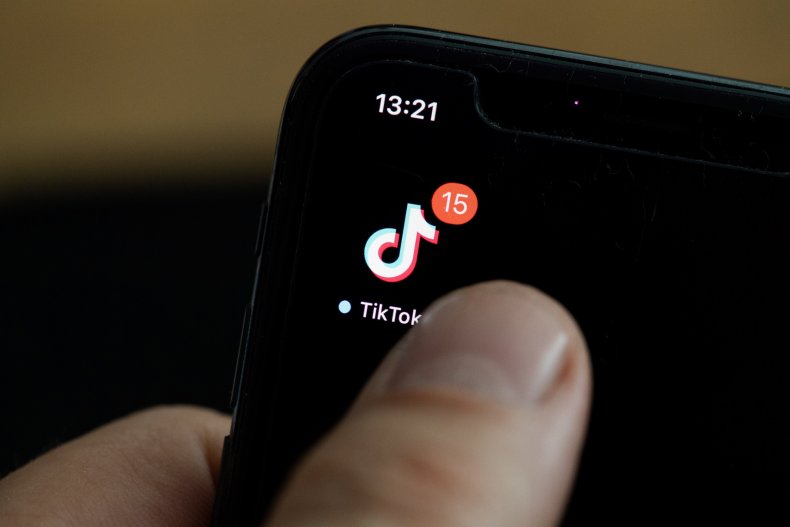 I personally get hundreds of emails from students asking if it's safe to use TikTok and my answer is like Secretary Pompeo's: only if you want your personal information in the hands of the CCP.
In Washington, the politician who has been way out in front on this issue is Sen. Josh Hawley (R-MO). Going back to last year, he introduced the National Security and Personal Data Act, which would, among other things, bar companies like TikTok from transferring Americans' personal data out of the country and back to China. The bill would also rightly change merger rules when Chinese companies try to buy U.S. firms that possess large troves of user data, requiring pre-approval from the Committee on Foreign Investment in the United States (CFIUS) in order for the merger or acquisition to go through.
While I applaud Sen. Hawley's early leadership on this issue, it's now clear, in light of what has transpired in 2020 with the spread of the Chinese coronavirus and the unmasking of the CCP as our number one geopolitical foe, that the bill just doesn't go far enough.
It is time for us to take an even more aggressive stand, as a nation. This is no longer a free market versus regulation debate—it's an extraordinary and urgent national security threat.
We need to change our focus from controlling Chinese influence, money and technology in our country to that of removing the Chinese influence, money and technology from our country. It is one thing to acknowledge the reality that "there will always be spies." It is quite another to pay them to spy on us.
Congressman Matt Gaetz (R-FL) has been at the forefront of fighting another battle against a Chinese company, DJI, that has manufactured and sold most of the drones that are used for surveillance by American law enforcement. In many cases, these drones were donated to local police departments at the height of the pandemic to help with crowd monitoring. Ask yourself why DJI would make such a generous gesture? Gaetz has pointed out that these drones are likely sending security data back to China on the movement of American citizens and the tactics of our police.
Despite what should be an obvious concern about the threat, Gaetz has been met with considerable resistance in his efforts to get these drones banned. You see, these drones are less expensive than other comparative models made here in America.
Less expensive? That depends upon how we measure the cost.
If we are not prepared to do the simple math—that the safety of our children and welfare of our nation is worth more to us than a few dollars saved on a flying piece of Chinese plastic—then we deserve what's coming for us.
Perhaps I should post a story about it on TikTok? At least if I do, I can be sure the Chinese will see it.
Charlie Kirk is the author of The New York Times bestseller The MAGA Doctrine: The Only Ideas That Will Win the Future and host of The Charlie Kirk Show.
The views expressed in this article are the writer's own.