Woman Shares Heartbreak of Getting Dumped Because Her 'Hair Was Too Thin'
When looking for love, Americans are more likely to value personality over looks, according to research. But this isn't always the case as some people are dumped or made fun of by their partners because of their appearance.
Jennifer Brown, 31, is one of those people. She told Newsweek about the heartbreaking moment her confidence was "crushed" following a breakup.
Brown suffers from alopecia which is a common disorder that causes hair loss. It affects 6.8 million Americans, according to the National Alopecia Areata Foundation (NAAF).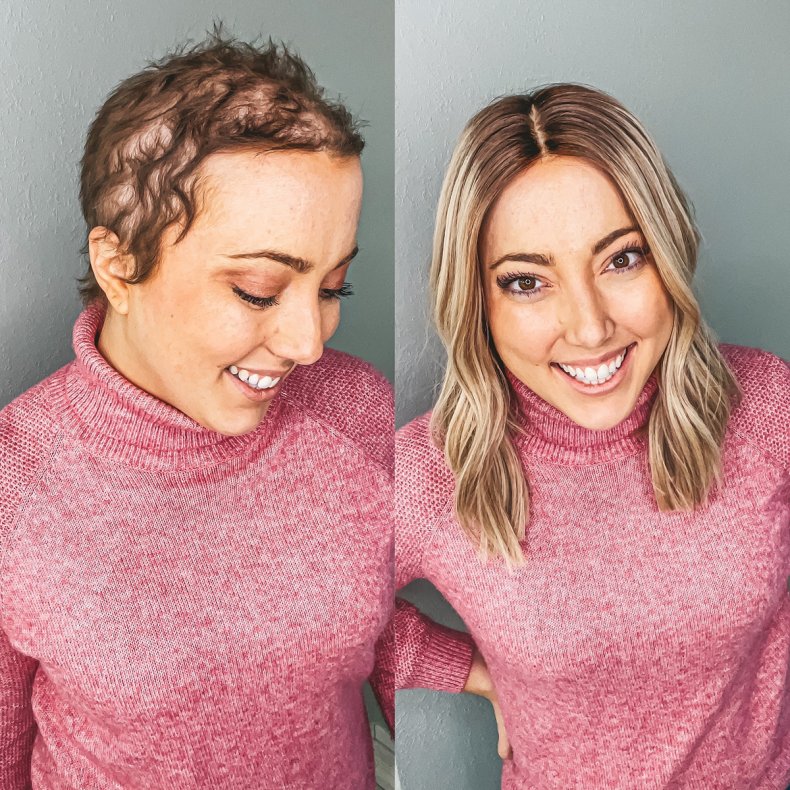 The pediatric nurse from Oklahoma told Newsweek about the short-lived relationship that lasted three months and ended on bad terms.
She said: "My then-boyfriend was listing all the reasons he didn't want to be with me and then the worst imaginable happened.
"One of the reasons turned out to be my biggest insecurity, my thinning hair.
"I remember when he said this, my soul was absolutely crushed. I knew I had thinning hair and I hated it, but I didn't expect someone to ever use that as a reason not to be with me.
"My eyes were immediately opened to how shallow he was. I knew I deserved better and didn't want to spend a moment more sitting there and listening to his shallow reasons not to be with me. I left as soon as possible."
Despite Brown's awful experience, a YouGov survey revealed 41 percent of 984 American men preferred to be with someone whose personality they liked. And 18 percent stated "good looks" was the main characteristic they look for in a romantic partner.
The survey also revealed 38 percent of 1,177 women preferred personality to looks when searching for a significant other.
And it seems American women opt for brains over beauty as 20 percent stated intelligence was the main characteristic they looked for in a man while 10 percent said looks.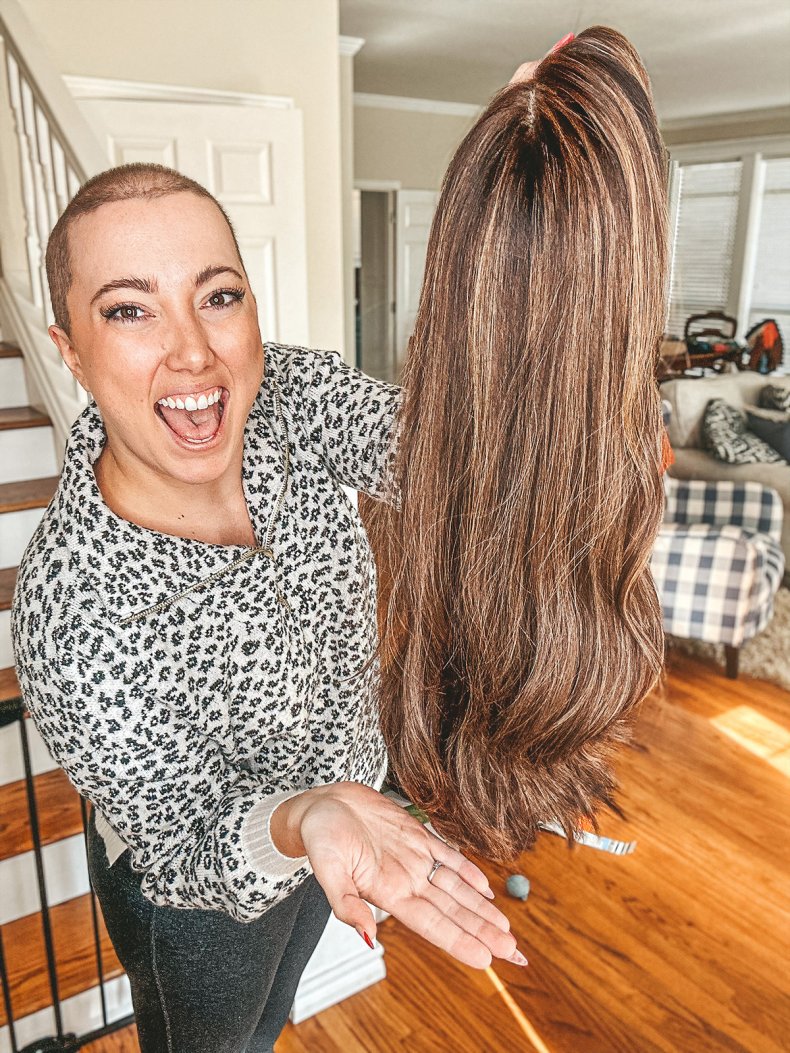 Nowadays Brown has newfound confidence after discovering human-hair wigs. She uses TikTok to advocate self-love and share her story.
"I felt very alone about my hair loss as I didn't think women my age wore wigs. It wasn't until I found a super supportive and transparent community of hair-loss sisters on Instagram and TikTok that my confidence skyrocketed. It's amazing what realizing you aren't alone will do for your self-confidence," she told Newsweek.
Reflecting on the breakup, she said: "It crushed me. I was so embarrassed and absolutely mortified that someone would speak aloud my biggest insecurity.
"I knew my hair was thin, but I didn't think other people noticed it. I took time to reflect on the relationship and realized my worth beyond my thinning hair."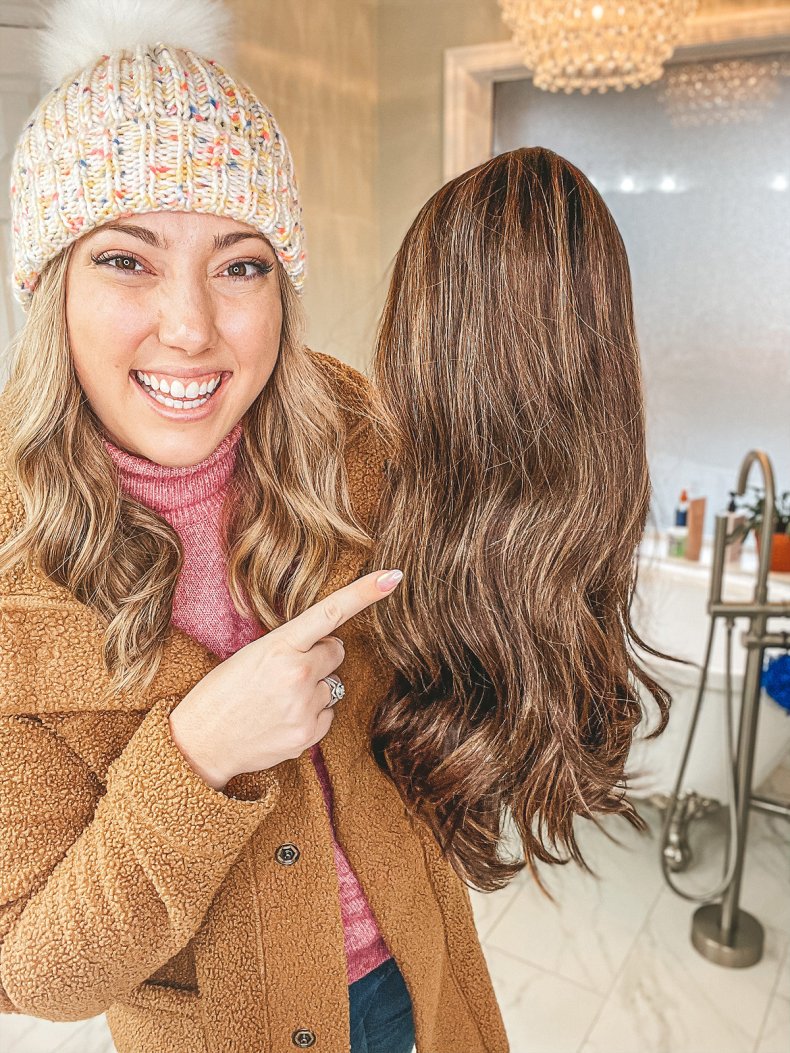 While the aforementioned survey results say looks aren't important, Brown's story and a recent Reddit post might suggest otherwise.
On January 25, u/Taika_Jameson, turned to the internet to share how she broached a touchy subject with her partner.
She wrote: "My boyfriend who is very overweight started working out 2 weeks ago. I've been away celebrating Chinese New Year with my relatives for about a week, and I kept getting snide comments about my boyfriend's appearance and how I could do better the whole time I was with them, which is why my boyfriend's health was on my mind."
She revealed she upset him after making a joke about his physique by asking if he had become more "buff" after two weeks of exercising.
"He got really upset and said he hated the fact that I'm putting so much pressure on him when he only just started exercising," she wrote.
Over 1,000 people commented on the post with suggestions that could help make the boyfriend feel better.
Newsweek reached out to Sally Baker, a London-based relationship therapist, who advises people against telling every last detail of the reason behind a breakup if it is based on appearance—like in Brown's case.
She said: "Weight gain and being overweight is imbued with shame and self-blame for many. If their partner judges them as unattractive and wants to break up with them then it's best they just leave as quickly and quietly as possible.
"The person whose appearance has changed is better off without the negative judgments of those close to them. Also, they don't need to have the reason spelled out to them. Whatever anyone says to them is never as harsh and damaging as judgments heavier people frequently say to themselves. Losing this kind of superficial partner already feels like a weight lifted."
Redditors' advice reflected Baker's, with the top comment saying: "Tell him 'I'm proud of you and I was trying to be encouraging and make a joke about how long we'd been apart, but obviously I failed. I'm sorry I hurt your feelings.'"
If you have a personal dilemma, let us know via life@newsweek.com. We can ask experts for advice on relationships, family, friends, money and work and your story could be featured on Newsweek's "What Should I Do? section.
Newsweek reached out to u/Taika_Jameson for comment. We could not verify the details of the case.