TikTok Star Dixie Jokes 'EscarGO Away From Me' Day After Dinner Party Video Drama
TikTok star Dixie D'Amelio poked fun at the current scandal surrounding she and sister, Charli D'Amelio. In the wee hours of the morning on Friday, the 19-year-old tweeted "escarGO away from me," seeming to respond to the backlash she received over the past few days. She and her sister have been under fire since Monday, when the YouTube video "Dinner with the D'Amelios" showed them allegedly disrespecting the chef, Aaron May.
The professional chef, who appeared on several Food Network shows, was hired to cook their family and YouTuber star James Charles dinner.
In the YouTube video, Charli and Dixie gagged during the dinner when certain dishes were being brought out. Dixie even asked for dinosaur-shaped chicken nuggets instead of the gourmet dinner that was prepared.
Folks left scathing comments on the YouTube video, which has been viewed over 11.4 million times as of publishing. "Dixie was acting like a child, SHES AN ADULT. That was so disrespectful. I feel bad for the chef," one user wrote.
"If this is what they're like on camera, imagine what they're like off camera," another fan chided. "Why the hell these people have millions of followers, they're so rude and disrespectful," someone pondered.
"The level of disrespect in this video is disgusting and the fact that someone who is not their parents have to address their bad manners is horrible," another user added.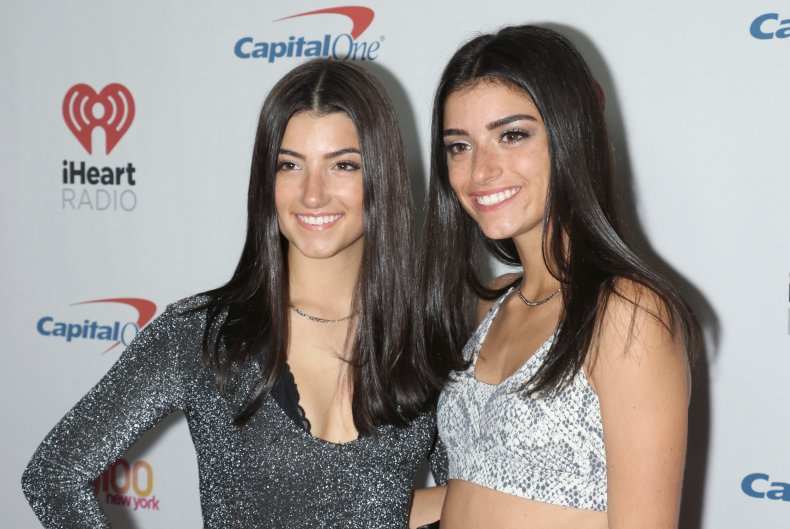 Dixie responded to the backlash she received on Wednesday. She asked her TikTok followers to hear the whole story before they begin to pass judgment. "My family and I have been working with Chef Aaron May for a couple of months now, working on content for our channel and working on content for his channel, and [we've] made an amazing friendship."
In the YouTube video that sparked all the drama, May served the family escargot, saying the dish "brings you good luck and good fortune to eat it." D'Amelio, who previously saw the snails get folded into the rice, ran outside to throw up.
She also explained that she has a sensitive stomach, and the escargot dish was a way to pull a prank on her. "My team knows I throw up a lot. I throw up at the smell, the thought or the taste of anything," she said. "So, when they saw the snails, they were like, 'Oh, let's get her and try to see if we can get a reaction out of her.' ... I love [our] chef, and I would never disrespect him in any way."