TikTok Star Dixie Responds to Backlash Over 'Dinner With The D'Amelios' Video
Dixie D'Amelio has responded to the backlash she and her sister faced for their Dinner with the D'Amelios video, where some have accused them of being rude to their chef, Aaron May. The 19-year-old TikTok star defended her actions in a video on Wednesday. The lengthy title read: "-video...anyways, not posting this for any other reason than to share the truth of something that was ridiculously blown out of proportion..."
"If you are here to comment hate like this," Dixie began the video with screenshots of DMs she received, "please listen to the whole story."
She continued: "My family and I have been working with Chef Aaron May for a couple of months now, working on content for our channel and working on content for his channel, and [we've] made an amazing friendship.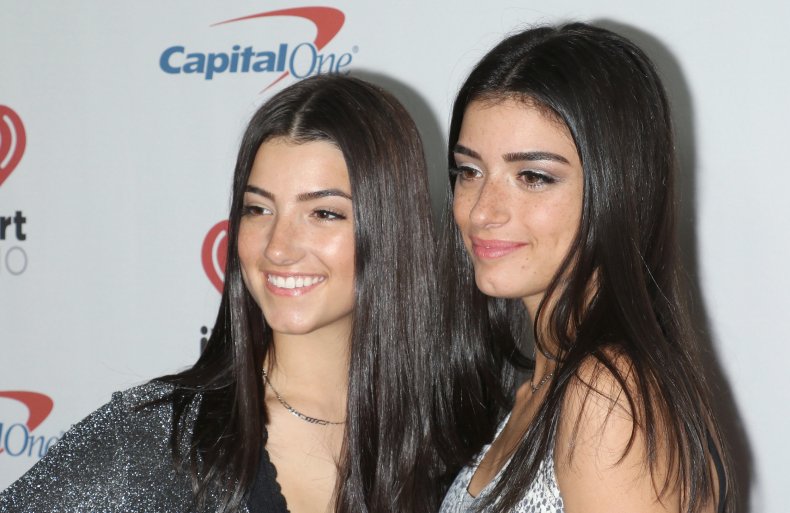 "Before I even get into anything, I'm so grateful for every single person that follows me, every single person I care about, every single person I work with, every single person who works with me because I'm just so grateful for all of the opportunities I've had."
In the 16-minute video, the TikTokker's family and dinner guest James Charles are served a gourmet dinner, which includes snails and paella. At one point, Dixie noticed a snail folded into the rice in one of the dishes. She and her sister began to gag as a result. Dixie also asked for dinosaur shaped chicken nuggets instead of the food prepared.
May told her that the dish "brings you good luck and good fortune to eat it," but Dixie ran outside to throw up instead. The comments section of the YouTube were flooded with folks calling the sisters rude and disrespectful to the chef.
Dixie continued her TikTok explanation, noting that she has a sensitive stomach, and had not meant to disrespect the chef with her actions. "My team knows I throw up a lot. I throw up at the smell, the thought or the taste of anything," she said. "So, when they saw the snails, they were like, 'Oh, let's get her and try to see if we can get a reaction out of her.' ... I love [our] chef, and I would never disrespect him in any way."
Charli D'Amelio, Dixie's 16-year-old sister, has yet to respond to the backlash over the Dinner with the D'Amelio's video.