TikTok Star Gets Called Out By His Fans for Not Wearing Mask in Grocery Store
TikTok star Joe Samaan alleges that he caught heat for not wearing a mask at a grocery store while shooting a video in Lexington, Kentucky. This is not the first time that the TikToker and his skits have caused quite a stir with his online fanbase.
About two months ago, Samaan argued that he was in an empty store and had been inside twice. Because he wasn't wearing his face mask, the unseen clerk threatened to call the cops on him. The clerk warned him that he wasn't listening to the governor and paying attention to the mandate.
"I was doing a skit and I didn't have my mask on," Samaan wrote in the caption of his video. He dubbed the clerk who asked him to get masked or get out a "Karen."
In the comment section, Samaan's fans sided with the clerk and agreed with her. Because of the pandemic, he should have been wearing a mask in the store.
@Haileydiebold wrote, "Karen is right. Put your dang mask on. It's not that hard, my lordy."
@PeachyKeentoday wrote, "She's right. Creating a video or not, if there were other people in the store, you should be wearing a mask. Even if it's not your store."
"I understand where both of you are coming from but if anyone is the Karen, it's you. Facts are, you should have a mask on in a public area," stated @Laurs007.
"[Laughs] I was trying to make a skit when nobody was around," responded Samaan.
"You're the real Karen," said @Gudino.
"I need everyone to be clear. I wear a mask. I wasn't because I was making a video." replied Samaan.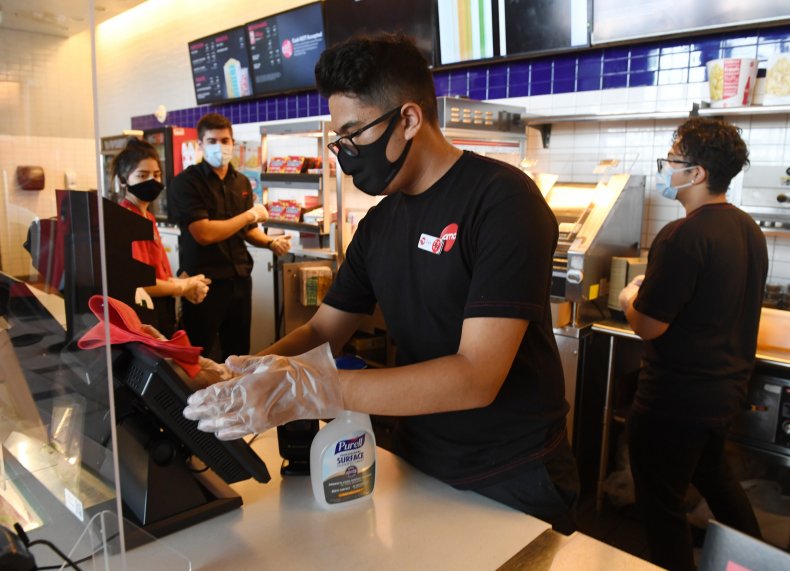 Samaan works as a gas station clerk at the S&J Food Mart in Lexington, according to The New York Times. About three months ago, he filmed a customer entering the food mart. She was wearing a ripped mask because "it makes it a lot easier to breathe."
Around that same time, the TikTok star made a short video about an angry email he had received. The anonymous commentator claimed he was posting footage of his customers in his videos.
"As a TikTok viewer, I am outraged by the fact that you chose to humiliate your own customers by posting humiliating footage of them, so that you can get some views. I noticed you post videos of your customers shaming them."
"P.S. this is a real email I received. This is not the woman from the Karen series," commented Samaan.
Newsweek reached out to Joe Samaan for comment but did not hear back before publication.