TikTok Star Madi Monroe Just Hinted She's About to Launch Her Music Career
TikToker Madi Monroe may be headed to your Spotify playlist after fans praised the star's vocals. Monroe's digital career started like many other creators, uploading dance videos and anything else that happens to trend to her account. But in between it all, sometimes, Monroe offers a peek at her musical talent, something that distinguishes her from the pack on an otherwise glutted platform.
On Tuesday, the 16-year-old actor and TikToker uploaded a video with audio of herself singing. ISome fans didn't know Monroe was the vocalist, while others were quick to praise her. "Gurl you need to make a song," wrote TikTok user Robert Lozano.
To the comment, Monroe responded: "Soon." How soon is unknown, but the comment certainly serves to give hope to the followers who can't stop looping Monroe's TikToks over and over.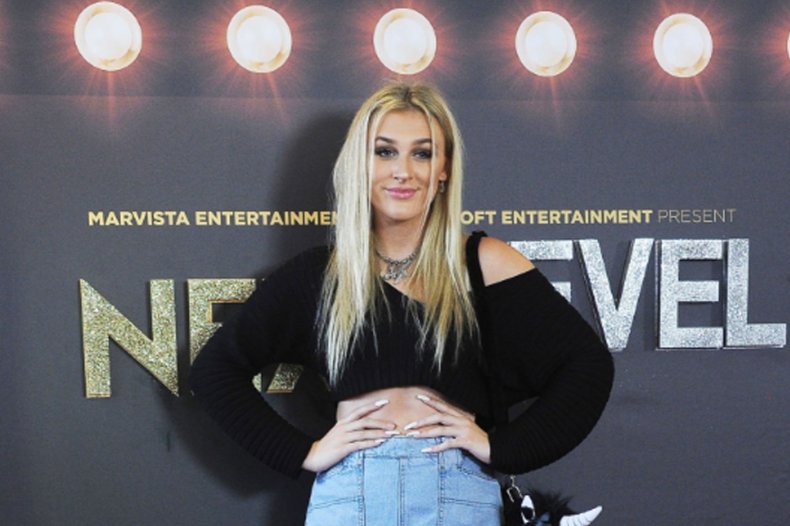 In another comment, Monroe appeared to confirm she's been working on a set of songs. One commenter, Hello Peeps, asked when her "EP," or collection of singles, would be released. She echoed the same point: "SOON."
Earlier this week, Monroe posted another singing video. This time, she used her hairbrush as a makeshift microphone. Again, fans flocked to exclaim that Monroe has natural musical talent.
In addition to a foray into the world of pop, Monroe has been trying her luck as an actor. She's part of the TikTok-led cast of Attaway General, an Internet drama that's plot follows a handful of students in a hospital volunteer program. Other giant TikTok stars are involved with the project like Dixie D'Amelio and Griffin Johnson.
Monroe has 12.5 million followers on TikTok, which makes her one of the platform's most well-known creators. Recently, she was seen alongside the platform's most-followed star Charli D'Amelio (who hit a record 100 million followers this week) in a Hollister holiday gift campaign.
The pair have found themselves in TikTok-based drama together, too. D'Amelio and Monroe apologized after they filmed a TikTok that many claimed mocked cosplay. It appeared Monroe and D'Amelio simply thought they were contributing to a dance challenge on the app, but it had roots in Anime culture. Monroe's apology admitted she didn't know. "I just wanted to say, I am so sorry. I did not mean to offend anybody. I just saw that a lot of people on the app were doing that. I know that it doesn't justify it. I really did not know that it was offensive. I respect you guys so much," she said in March.