TikTok Thanks American Users Amid Trump's Call to Ban App: 'We're Not Planning on Going Anywhere'
An employee of the Chinese-owned app Tiktok thanked its American users Saturday amid President Donald Trump's call to ban it from the U.S.
"We've heard your outpouring of support and we want to say thank you. We're not planning on going anywhere," Vanessa Pappas, general manager for TikTok U.S., said in a video message posted to the app.
Pappas thanked American users of the app, which has been downloaded in the U.S. over 175 million times. Her message came just one day after Trump told reporters aboard Air Force One that he would act to effectively ban the app as soon as Saturday.
"As far as TikTok is concerned, we're banning them from the United States," Trump said, adding that he could issue an executive order to do so.
In a statement to Newsweek Friday, a TikTok spokesperson said "while we do not comment on rumors or speculation, we are confident in the long-term success of TikTok."
TikTok and its parent company ByteDance have long been the subject of speculation by U.S. officials over security and data sharing concerns. The New York Times reported Friday that Microsoft was in talks to purchase TikTok, an announcement following Bloomberg's report that Trump would sign an order directing ByteDance to divest its ownership of the U.S.-based app.
Newsweek contacted the White House for comment, but did not hear back in time for publication.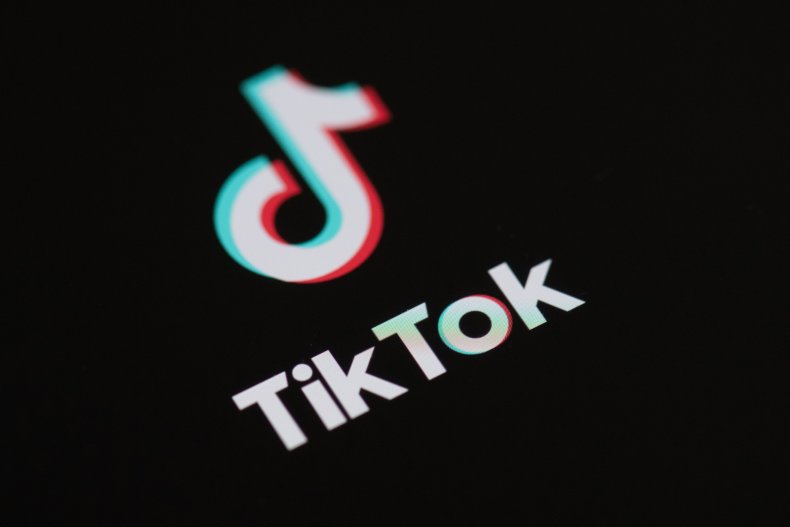 U.S. Treasury Secretary Steven Mnuchin announced Wednesday that TikTok has been under a national security review by the Committee on Foreign Investment in the United States (CFIUS). This was the first time a U.S. official publicly acknowledged the popular app was under formal review.
"TikTok is under CFIUS review. We will be making a recommendation to the president this week, so we have lots of alternatives," Mnuchin said.
In an October 2019 letter, Senate Minority Leader Chuck Schumer and Arkansas Republican Senator Tom Cotton expressed security concerns about the foreign tech company to the acting director of national intelligence.
"ByteDance regards its platforms as part of an artificial intelligence company powered by algorithms that 'learn' each user's interests and preferences through repeat interaction," according to the senators' letter, which details how the app collects data from its users and their devices.
TikTok has denied such claims and even moved to hire an American CEO in May. In her video message Saturday, Pappas highlighted the 1,500 U.S. workers employed by the app, and the "additional 10,000 jobs that we're bringing into this country over the next three years." She also stressed that the app took safety and security seriously.
"When it comes to safety and security, we're building the safest app because we know it's the right thing to do," she said. "So we appreciate the support, we're here for the long run."
In a statement to Newsweek Saturday, a TikTok spokesperson echoed Pappas, pointing to the app's popularity during the pandemic and its security policies.
"These are the facts: 100 million Americans come to TikTok for entertainment and connection, especially during the pandemic...TikTok US user data is stored in the US, with strict controls on employee access," the spokesperson said. "TikTok's biggest investors come from the US. We are committed to protecting our users' privacy and safety as we continue working to bring joy to families and meaningful careers to those who create on our platform."