TikTok Users Are Hopping on a Trend to 'Celebrate' Their Trauma
TikTok is becoming more than just an app to share dancing challenges, cooking tutorials and comedic dubs—it's also becoming an outlet for people to share their traumatic experiences in liberating ways.
A new trend has emerged and it's caused some TikTokers to use social media to not only support others who have endured traumatic events in their lives, but also to celebrate them as well. One massively viral video shared by TikTok user @mtvmcribs shows him and his friends revealing their "favorite traumatic memory." In the clip, each person shares a traumatic experience they've endured—one mentions being inappropriately touched by a relative at a family function, another says their mother attempted suicide in front of them. After each person shares their story, the rest of the group claps and cheers.
The video has racked up nearly 2 million views and thousands of comments from fellow TikTokers who were moved by the supportive group exercise.
"I liked how y'all gave the same energy to each experience. Comparing the extent of other people's trauma to your own isn't a productive way to heal," one person commented.
"Group therapy," another wrote with a string of crying and heart emojis.
Other users have been inspired to create their own trauma-sharing celebrations via TikTok, including Colorado resident Brandon Goosen, who appeared in a viral trauma-celebration video of his own, alongside his wife. In that clip, the couple takes turns sharing harrowing experiences from their pasts. For instance, Goosen opens up about his history with addiction, while his wife reveals a past relationship in which an ex burned her face with a cigarette. After detailing each traumatic event, the husband and wife duo give each other a round of applause for support.
The video has been liked by more than 72,000 viewers at the time of this article's publication, and many folks left messages of praise, thanking the couple for using the outlet to share their experience and giving hope to others who might be in similar situations—which is something Goosen had in mind when he and his wife first created their video.
In a Facebook message to Newsweek, Goosen said he decided to join in on the trend to help show others that they aren't alone in their trauma.
"I think it's very healthy to get your stories out there and talk about them. Especially with all the support that comes from the TikTok community when you do. I think it can be a great coping mechanism," he said. "My wife and I just want people to know you can talk about that kind of stuff."
The trauma-celebration trend comes on the heels of another viral TikTok moment that had dozens of people revealing traumatic experiences over a dub of YouTuber Eva Gutowski's song "Literally My Life."
The upbeat pop song, which released in 2015, contains bubblegum lyrics like, "Literally my life is beaches every single night." The irony is that TikTok users have recorded themselves dancing to the song—except, once the record scratches, they reveal a particularly dark fact about themselves or something that they've endured.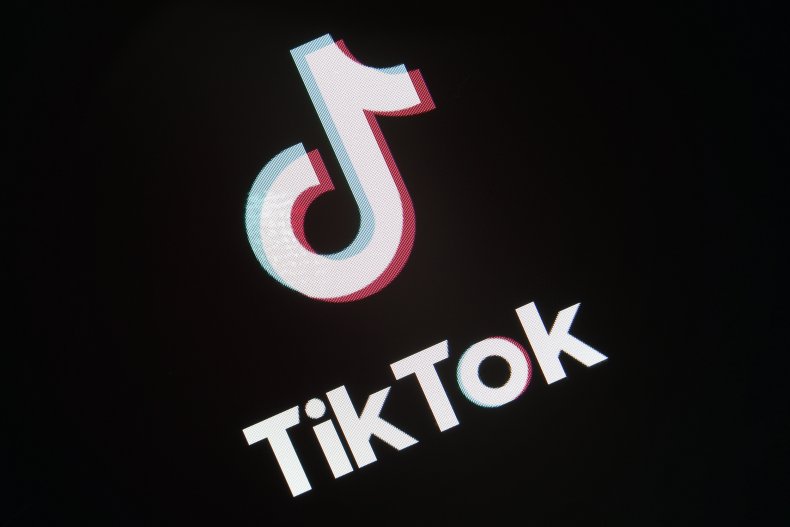 While the origins of these TikTok trends are unclear, they can have some beneficial values for those who participate in them or simply view them. For starters, sharing stories on social media can be a great tool for communal support and be a way to impart practical suggestions onto others who are overcoming similar challenges, according to New York psychiatrist Dr. Grant Brenner, who wrote a Psychology Today paper in May 2020 analyzing a study of how social media is used for post-traumatic growth.
"[Social media] can help to normalize extreme experiences and counter feelings of isolation, shame and being uniquely broken," Brenner explained in an email to Newsweek. Although, he also warned that sharing trauma online "can easily do more harm than good, triggering trauma and harmful reactions, exposing vulnerable participants to perpetrators and internet trolls."
Hopefully, when people open up about trauma on TikTok and elsewhere online, they'll be greeted with applause.