Watch How This Mother-in-Law Handles Her Son's Gender Reveal: 'Our Moment'
Gender reveals are an exciting time for the family, especially for first-time grandparents. But some mothers-in-law have been known to cause a stir during the occasion.
However, this wasn't the case for Charlotte Downward, 23, whose video has had over 2 million views since it was posted to TikTok on January 30. Her mother-in-law, Rachel Hornbrook, can be seen jumping for joy as pink confetti shoots out of a handheld cannon.
She then goes to hug her son Jacob, 23, but turns around and leaves the couple to enjoy their special moment.
The video is captioned: "In my previous relationship, I felt in the way of mom and son, I was never accepted in that family...now I'm exactly where I'm wanted and loved and my place is actually respected. I'm so grateful."
Charlotte also added the following text to the video: "I'm sorry for anyone who has a monster-in-law because I have a Rachel."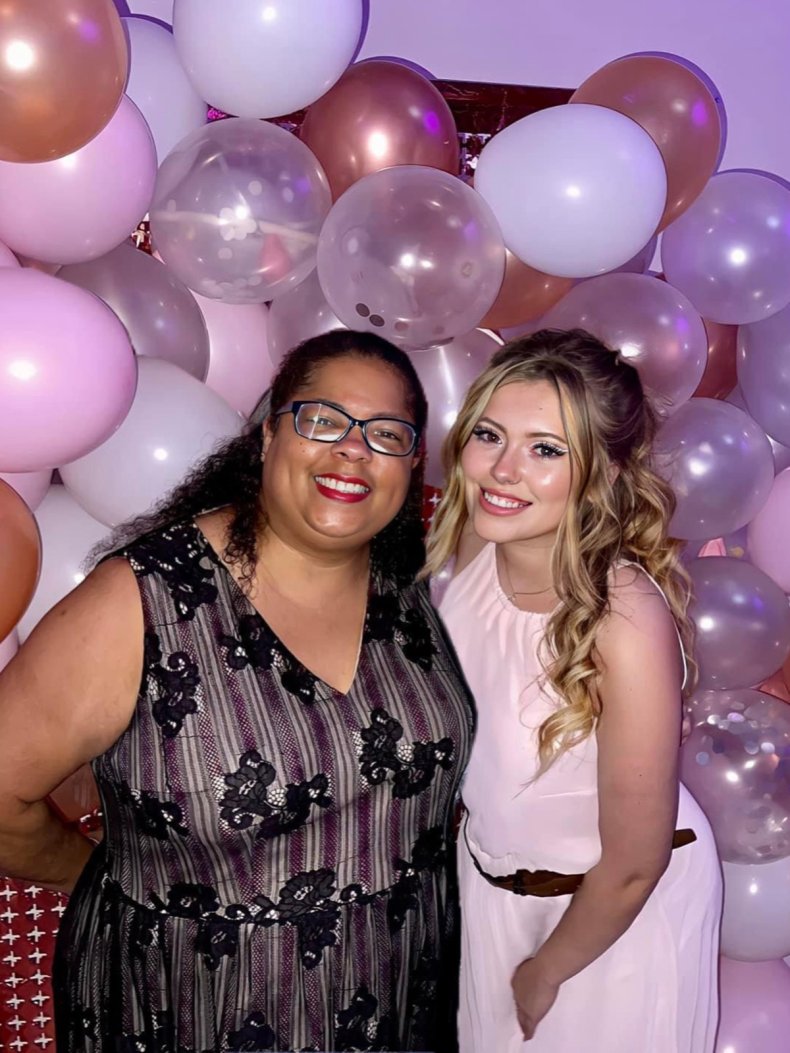 This term isn't one that is used lightly on TikTok—the hashtag "monster in law" has over 490,000 views. This title often refers to an unpleasant in-law who is disliked by their child's partner. Previously, Newsweek shared an article about a man's mom who asked her daughter-in-law to stop breastfeeding so she could babysit.
Fortunately, Charlotte, from Cheshire, U.K., and Rachel have a great relationship.
Speaking to Newsweek, Charlotte said: "After splitting up with my ex, I was under the impression that I was 'damaged goods' as I had two children, aged 6 and 3. Yet when I met Jacob, he made it very clear that he did not think the same. He was eager to support me as a partner as well as a mother despite my children being no biological relation to him.
"When I met Rachel, I was very reluctant to tell her about me having children already, in case she didn't want that for her son. But she was very accepting and has since accepted them and me as part of her son's life from now on.
"She even converted her conservatory into a playroom for them before I was even pregnant with her first grandbaby."
Charlotte added more text to the video that highlights what Rachel is doing: "[She] wants to hug her son" and "pulls back to let us have our moment first."
It seems Charlotte has hit the jackpot with Rachel, who is a family woman who looks after her own mom alongside working full-time.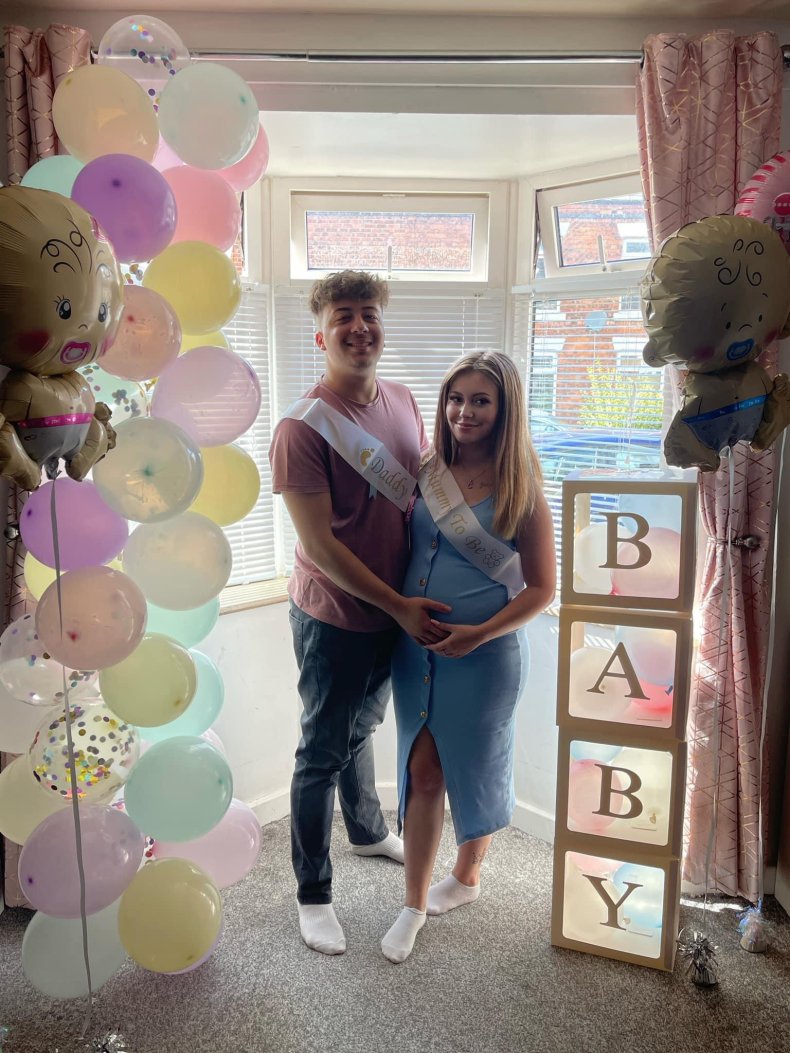 Charlotte told Newsweek: "She has helped me with child care on numerous occasions when I've been struggling, and she spent her weekend off work cleaning my house when I first moved in and was getting set up.
"She messages me regularly to check how the pregnancy is going, as well as asking about my other two children from a previous relationship.
"Rachel has also been there for both myself and my partner when we've had spats. I love her!"
Rachel's reaction certainly didn't go unnoticed online, as the video has received over 450,000 likes.
The top comment has 26,600 likes. It says: "LOVE THIS, her little circle clap while yous celebrated."
"I don't have a mother in law...I have a monster in law," said another person.
"Mine would've pushed me out the way like I was her surrogate," commented another.
If you have a family dilemma, let us know via life@newsweek.com. We can ask experts for advice, and your story could be featured on Newsweek.