TikToker Goes Viral for Wild Claim That Ex-Boyfriend is Now Her Stepbrother
Dinner must be awkward in this house.
A teen girl has gone viral on TikTok for her wild allegations about her father marrying her ex-boyfriend's mom, making him her stepbrother.
Isabelle, who goes by username @izzy.double.h, posted the shocking claims on Wednesday. She says that during the course of her 3-year relationship with her then-boyfriend, the two noticed their parents getting along and hanging out more, but they were "blown off" when they brought up the topic.
Over the years, Isabelle claims that as the two families would do more activities together, her father grew more distant. Ultimately, she alleges her dad confessed that he and her boyfriend's mom had "been having an affair for four years."
After her dad moved out and she broke up with the boyfriend, she wildly asserts that both sets of parents divorced, and the two involved in the affair wed, "making [me and my ex-boyfriend] step-siblings."
Isabelle recalls "feeling extremely depressed and wanting to drop out of school" during the turbulent time. As the wedding drew nearer, she claims to have undergone a "second depression." Even as she began to work through her emotions, she claims that now she still has one constant reminder: "having college classes with my ex/stepbrother."
Isabelle ends the wild ride with the decision "to go to therapy."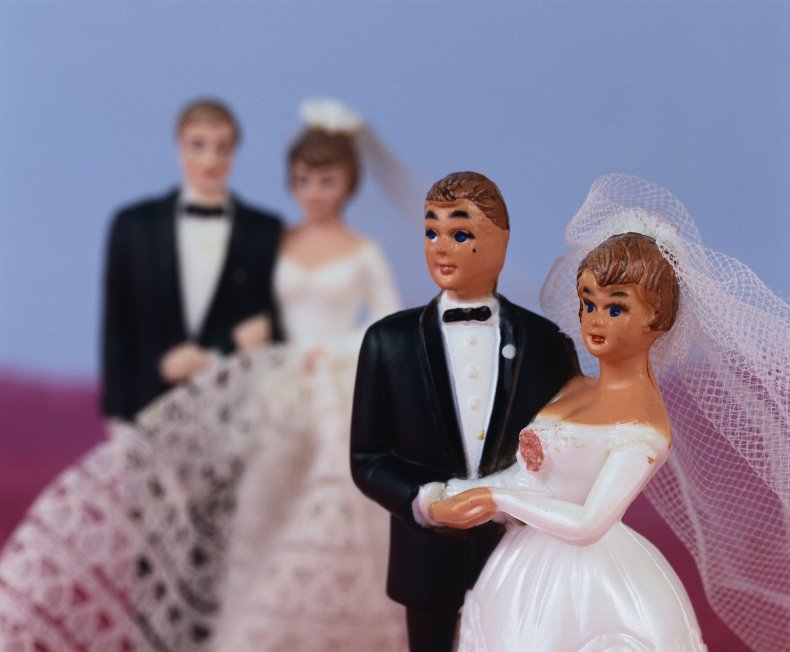 The video has now been seen over 350k times online. Viewers expressed sheer horror at the situation, regardless of its veracity. "No one should ever do this to their child. I'm so sorry," one wrote. "What a wild ride and I'm sure this is just the [SparkNotes] version of the story," said another.
Some noted her predicament sounded like something from a television show or movie, drawing comparisons to Riverdale, Gossip Girl and "reverse" Clueless.
Isabelle's wild claims of complicated family relationships are far from unique: just days ago, the mother of a groom in China realized the bride was her long-lost daughter on the day of the wedding ceremony.
Newsweek reached out to Isabelle for verification but has not heard back at the time of publication.