A woman has left viewers divided after sharing a viral TikTok clip claiming that her landlord changed the locks and got rid of her belongings after she was 20 days late on rent.
TikTok user @sibrke uploaded a video explaining that she came back to her apartment one day to find that none of her belongings were there and the locks were changed. She said in the comments that this occurred in New Mexico.
The video received more than 1.2 million views and 7,747 comments since it was posted on Friday.
"20 days late on rent and landlord changed locks and all of our things were thrown away," the on-screen text read in the video.
In the video, @sibrke shows the inside of the empty apartment through a window as she explains her situation.
"Everything we own has been thrown away," she says. "January 20, 20 days past mispayment."
More than 7,700 users commented on @sibrke's video, with several stating it is illegal in many states to evict someone without notifying them prior and that she should take legal action.
In New Mexico, where @sibrke said she lives, landlords must give a tenant a three-day notice to pay rent. It is also not legal in New Mexico and other states to force a tenant to move out of a rental before the terms of their lease are up.
The only way a landlord can remove a tenant from the property is if they've won an eviction lawsuit against the tenant.
But hundreds of other users defended the landlord, saying that if @sibrke had just paid her rent on time, she would not be in that situation.
"Landlords are normal people, and rent is part of our income," one user commented. "Would you want your pay check 20 days late?"
"There are consequences in life..." another comment read.
"Not legal but so is not paying rent," one user wrote.
Other commenters doubted this was the TikToker's first time being late on rent and said they didn't believe she was telling viewers the whole story.
But according to the comments and in a follow-up video, @sibrke said this was her first time missing rent since she moved in August.
"I'm dealing with a large company who manages lots of different properties," she says in the video. "I'm not putting anybody out by going 20 days late on my rent."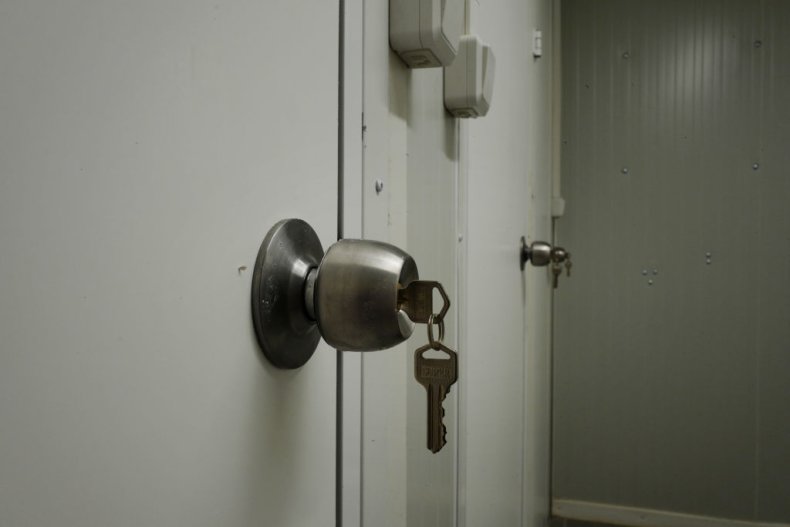 @sibrke then says in the footage that her family was planning on leaving the apartment because they found a "clean and safe" place to raise their son. She also explains that when they moved into the current apartment, they were not informed about a mold or roach problem.
@sibrke recalls that in December she was let go from her job and her husband was on leave from his job at FedEx because he suffered a back injury. Since neither was working, according to her, they had to decide between paying the first month's rent on the new apartment or the last month for the current rental on time.
@sibrke says she was still consistently spending time in the apartment and going through items that she wanted to move or donate. However, most of what she left there was thrown out by her landlord.
"There was some things I got out," she further explains. "Like my bed, thank God, some of our clothes. But 90 percent of our clothes, my son's clothes, his toys, changing table, just a lot of stuff. It's just a lot of stuff...but it's my grandmother's scarves. It's the robe that I gave birth in...that's the stuff that I'm upset about."