TikToker Who Called out of Work Sick Caught on Camera at NBA Game in Viral Video
A viral TikTok with 1 million views set off a discussion in the comment section when a boss contacted an employee upon seeing her on camera at a Golden State Warriors basketball game after she called out of work sick.
"When you called in sick and next day you open an email from the boss and see this!" the text over kdimagery360's video read.
She filmed herself wide-eyed with her hand over her mouth as the audio, "The woman was too stunned to speak," played in the background. The video then cuts to a photograph of her smiling while at the game.
The TikToker told Newsweek she was working long shifts and weekends for a mental health company that was understaffed. She explained that she did not call in sick to work for more than three years, but received a last-minute invite to the Warriors playoff game.
User kdimagery360 posted a follow-up video asking whether it is a boss's business when an employee calls in sick.
Sick leave may vary from state to state, and according to the TikToker's Instagram page, she is based in California.
According to Workplace Fairness, a state law went into effect in 2015 in California that mandated sick leave. Employees who worked for 30 or more days are entitled to paid sick leave, though the piece stated that an employer can limit the amount of paid sick leave an employee can use in a year.
The TikToker said she did not receive paid time off when she worked in that job, which was a non-profit. She explained that a doctor's note is required if someone misses three consecutive days of work.
"It has nothing to do with what you were doing but that you lied about being sick so that in turn makes you look [like an] unreliable and untrustworthy employee," one comment read in response to her follow-up video.
One person argued that she shouldn't have been questioned about what she used her time for unless it happens regularly and has a negative impact on her job performance.
"I don't believe a boss should be mad over that," another comment, posted under the original video, read. "Our life doesn't belong to any company."
Another commenter agreed with the sentiment.
"Considering how little hours for themselves US workers get, I think [it's] more than fair for workers to use them as they please," the TikTok viewer wrote.
Viewers commented on the original TikTok that what kdimagery360 did with her time was her business, while others suggested that she deny it was her at the game and joked that she should claim the person caught on camera was her twin.
"Let's normalize calling off for whatever the hell we feel like," one commenter wrote.
Although her supervisor sent her an email, kdimagery360 told Newsweek that she didn't get fired.
"The head manager wrote me an email saying, 'I was at the game too, great game right?'" she said.
She continued and said she didn't feel bad for calling out of work because the company she worked with highlighted the importance of self-care and establishing a healthy balance between work and personal life.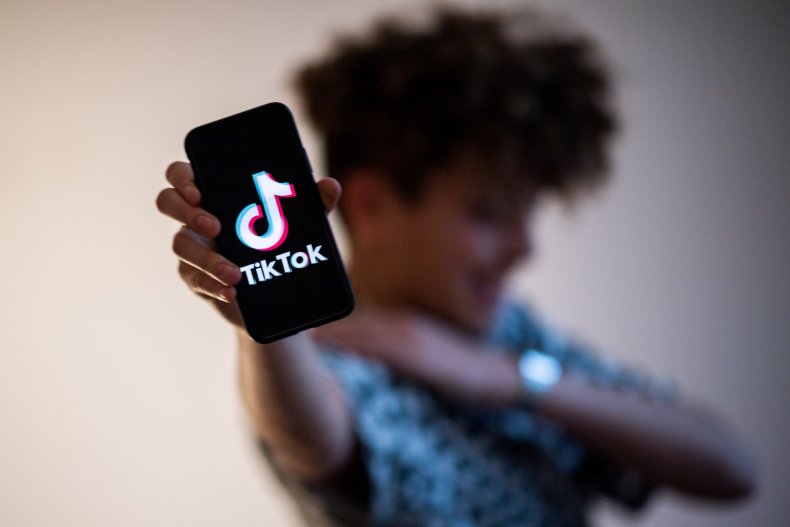 Expectations with time off from work are different around the world, and some countries implemented legislation that established boundaries between the employer and the employee.
The Guardian reported that just this week, the Portuguese government passed a law that would fine employers if they contact remote employees after hours. This law, the outlet stated, is meant to be a step toward addressing work-life balance for employees working remotely.
Germany also had a law in place since 2013 that banned employers from contacting workers outside of contracted hours.
Since posting the video, kdimagery360 said she was surprised that it went viral and was also shocked by how the comments she received were positive.
"A lot of people shared similar experiences where they were forced to choose between work and a fun activity but feared they would get in trouble," she told Newsweek. "I personally think people being forced to make those tough decisions have contributed to the mass work exodus we have seen throughout the pandemic."
Updated 11/18/2021, 6:12 p.m. ET: This story has been updated with comments from TikToker kdimagery360.