TikToker Who Claimed Tesla Jump Now Says Involvement Was 'Movie Magic'
TikToker Dominykas Zeglaitis, known as DurteDom on social media, backtracked on statements he made earlier this week that claimed he was the driver of the 2018 Tesla Model S rental car that launched over the Baxter Street and Alvarado Street intersection in Los Angeles last weekend crashing into two vehicles in the process.
Posting a video as DOMINYKAS on YouTube, he explained that he wasn't at the event, as corroborating witness told The Drive, and that he saw the footage like everyone else. Zeglaitis used "movie magic" to cut the videos to look like he was in the driver's seat.
The stunt took place on March 20 and according to earlier reporting was hosted by YouTube personality Alex Choi. Choi also posted the video on his channel. He said the stunt occurred because a fan wanted to show him the spot of an earlier YouTube jump.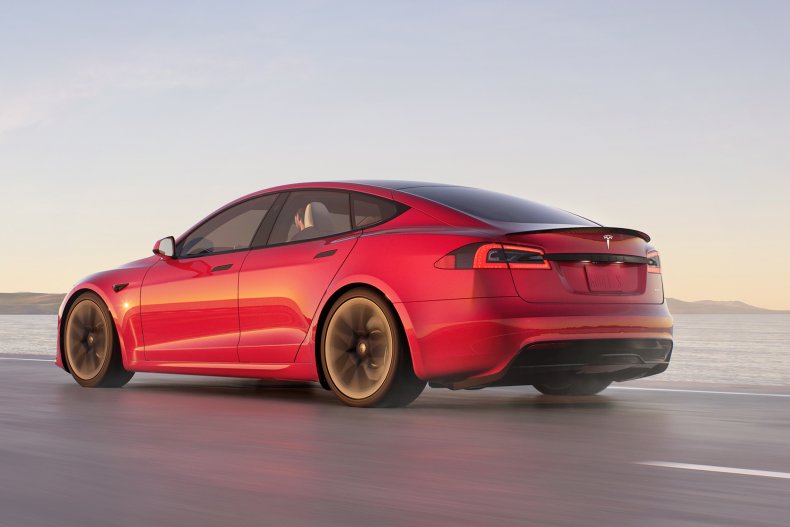 Zeglaitis is known to own a white Tesla. The video features a black Tesla flying several feet in the air over the hill, crashing down and hitting trash cans and parked cars. Despite the speed and distance traveled of the vehicle doing the stunt, and its location in a residential neighborhood, no one was hurt.
In Zeglaitis' video, he notes that it was easy to cut a few clips together to fool the public, but also said that he wants to help Jordan Hook, Baxter Street homeowner who had his Subaru smashed after the Tesla landed and crashed.
Zeglaitis linked to Hook's GoFundMe page, which has now reached its goal of raising $20,000.
Hook posted his own video, which has now been made private, explaining the situation from his point of view.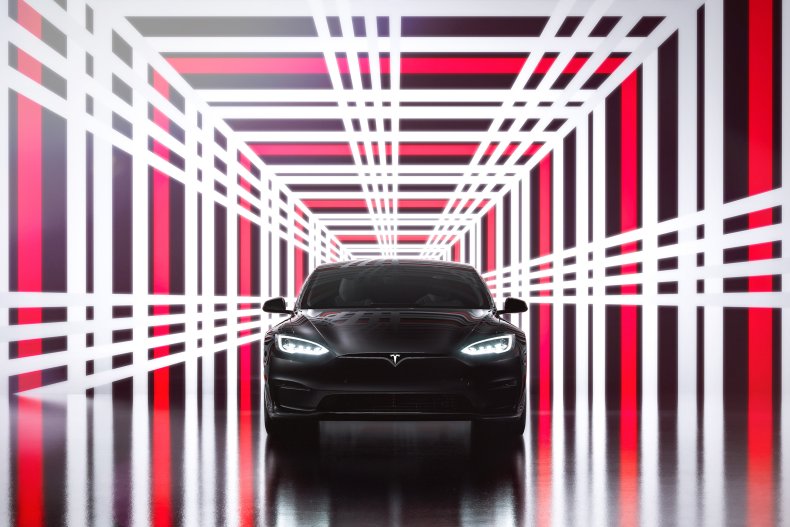 "I was awakened last night by a pretty loud crash," Hook said in his video. "They came down here and hit my car pretty badly and despite what they say online, the back isn't messed up, but they jacked up my front tires and my steering column is all messed up, my suspensions all blown, so the car is done."
The name of the real driver remains unknown to the public. Amazingly, no one was hurt. But the Los Angeles Police Department is currently looking for the driver, as well as anyone with more information.
Newsweek contacted the Los Angeles Police Department - Northeast but they had nothing to add at the time of publication.