TikToker Who Claims She Can't Get Mortgage Warns Against Opening Store Credit Cards
From Old Navy to Home Depot, many large stores in the U.S. offer customers the chance to open a credit card affiliated with the store. For frequent shoppers, these credit cards can sometimes offer perks that can prove beneficial to the customer.
But, for one customer, the decision to open a Home Depot credit card proved to be a mistake when she forgot to make her payment on a small purchase at the home improvement store.
Cassidy Rainforest Gard, who goes by the username @Cassidygard on TikTok, warned her viewers not to say yes to these offers.
"I always say no but on this particular day the lady at Home Depot was so nice, and she was wearing the sticker and it just seemed really special and important to her that I open a card, so I opened a card," Gard said in a video that has now been viewed 3 million times.
She said after opening the card in May, she forgot about it leading to an unpaid bill for the small purchase.
"And then I forgot, I just totally forgot that I opened a card," she said in the video. "And I'm buying a house and it turns out that my credit, because I forgot I opened a card in May, plummeted over 100 points for my mortgage."
According to Experian, a credit recording company, there are numerous reasons someone's credit score could drop including a recent late or missed payment, an application for new credit or a change to your credit limit or usage.
Different scoring models can be used to measure an individual's credit score ranging from 300-850. In 2020, the average FICO score in the United States was 710, according to Experian data.
"For a $9 can of paint, I am probably not going to get a mortgage on a house," she said.
Gard told Newsweek in an email she doesn't think she was initially fully aware that she was applying for a new line of credit, as it was presented as more of a "rewards card."
"All I knew was that I was getting a discount on my current purchase for the can of paint," she said.
"It wasn't the cashier's fault but I do think the Home Depot employees are trained to represent the facts in a way that makes the action of what you're doing feel way less serious than they are," she told Newsweek. "I believe that credit cards should not be able to be opened in under 60 seconds in the checkout line at a store. It was as casual and effortless as buying a piece of gum at the checkout line."
Gard was able to speak with a representative at Citibank, the bank behind the Home Depot credit card, and was initially told she would be rewarded a "Goodwill Adjustment" for the one-time late payment on the can of paint.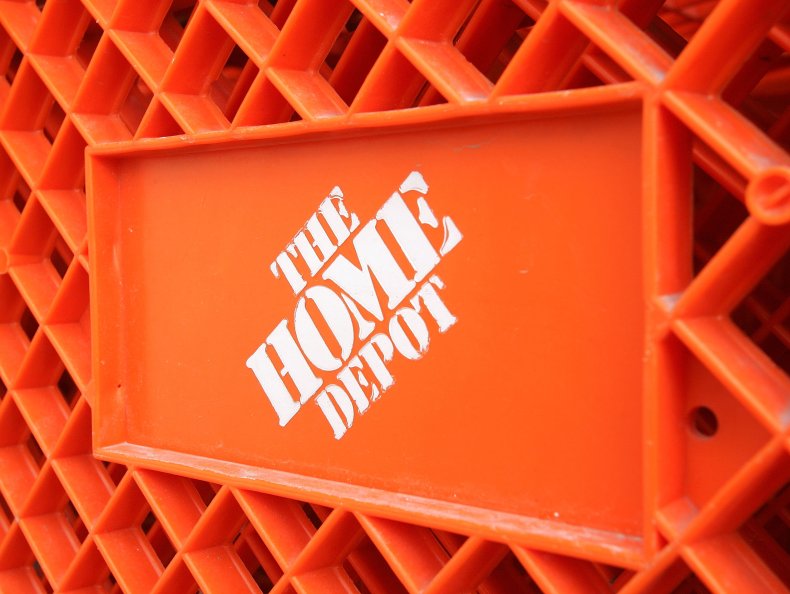 The next day, she said, she contacted the financial services department at Home Depot to make sure everything was in order. She was told then that despite being told otherwise, after reviewing her account that they will be unable to make the adjustment anymore.
"I felt a great sense of relief to know they were going to do a Goodwill Adjustment and felt I had learned my lesson and could put this all behind me," Gard said. "When she admitted that they had said they would do it but were no longer, it was an even bigger blow than when I first found my credit had plummeted from forgetting to pay the initial $5.35 charge."
Home Depot did not wish to comment on the matter for this story.
Gard said she was told she would hear from Citibank with an explanation on September 30, but as of October 4 has yet to hear back.