TikToker's Boyfriend Utilizes Welding Skills to Build Gingerbread House in Viral Video
As people share their holiday traditions, one woman posted a video that has amassed 17 million views that showed her boyfriend constructing a gingerbread house while incorporating his skills as a welder.
TikTok user Alyssa Wood posted the viral video to her account, @alyssaawoodd.
"When you just wanted to make a gingerbread house but your boyfriend is a welder," the text over the video read.
Donning a makeshift welding helmet created from a paper towel, Wood's boyfriend is recorded carefully and precisely piping icing to the gingerbread house.
The Crucible, an organization that offers a number of different art classes and programs, including welding, described the process that has been used for thousands of years. The technique fuses metals together, which is how products, ranging anywhere from weapons to jewelry, are made.
Depending on what the welder is looking to create, different techniques of welding may be used.
"Different types of welding work indoors, while others are best applied outdoors," The Crucible's website stated, before outlining the different types of welding.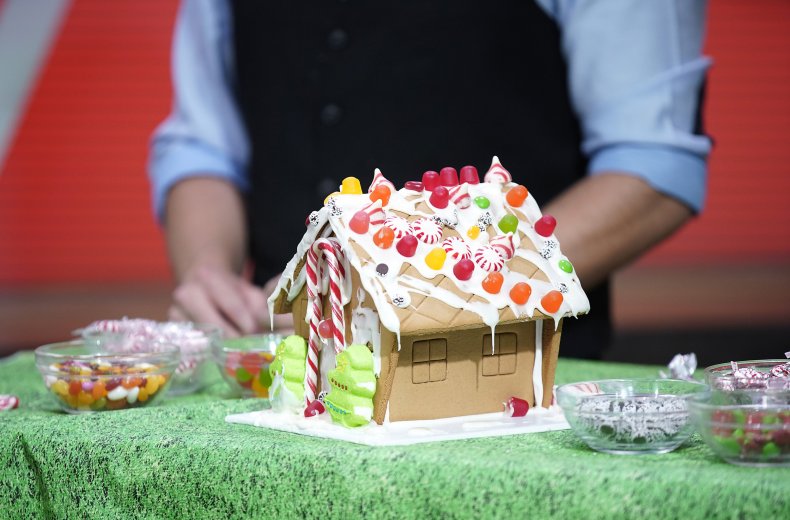 Commenters under Wood's video shared their delight with the skillful application her boyfriend applied to the holiday home.
"I showed this to my boys, they are 5 & 8, they have a new hero," one commenter wrote.
Another TikTok viewer wrote: "This is so cute though! I love that he got so into it!"
Some shared common ground with Wood and wrote that their own partners and family members were welders.
"Gonna make my welder [boyfriend] build gingerbread houses with me now as a true test of his skill," a viewer commented.
Wrote another TikTok user: "My husband is a welder I can't wait to show him this I'm dying!!!!"
One wrote their father worked as a welder for nearly 30 years and they too planned to show him the video.
Woods showed viewers what the gingerbread house looked like by the end of the process in a follow-up video that gained 2 million views.
Colorful candy dotted a fully-iced rooftop and bits of broken candy canes served as the house's pathway. A window was piped onto the front of the structure and other pieces of candy outlined the door. The TikToker also provided an up-close shot of her boyfriend's welding handiwork using icing.
"And yes, we did run out of icing," Wood said with a laugh.
In addition to wanting to see the finished product, viewers also wanted to see what her boyfriend has welded, which she filmed in another video. Photos of what he welded and him welding in action were included in her video.
"My jaw literally dropped, I'm learning to weld in my Heavy Industrial Maintenance class and I've never seen one that good," a commenter wrote.
Wood revealed her boyfriend decided to post some videos under his own TikTok account, @harrison.stone.
"Certified welder & certified gingerbread house maker on the side," his TikTok bio read.
Newsweek reached out to Alyssa Wood for comment.