TikTokers React to Kylie Jenner's New 'Paper Thin' Swimwear Line
Kylie Jenner's new swimwear line, Kylie Swim, has come under fire on TikTok after customers received orders that did not live up to expectations.
Jenner, who released Kylie Swim on September 17, is no stranger to brand launches having launched the clothing line, Kendall + Kylie for PacSun with her sister Kendall in 2012 and more recently Kylie Cosmetics in 2015, as previously reported by Newsweek. Just after the launch of Kylie Swim, Jenner also launched Kylie Baby, a line of baby care products. Jenner recently announced that she was pregnant with her second child.
The 24-year-old first came into the spotlight as a child, appearing on her family's show Keeping up with the Kardashians, which aired its last season earlier this year.
Her most recent business venture has been met with criticism from customers who were struck by the swimsuits' poor quality.
"I'm confused how I wear this in public confidently, when everyone can see every square inch of my body" TikTok user @tinytello said in a video reviewing the line. She made a disclaimer at the beginning of the two-part review that her opinions are based on her own experience designing swimwear.
"I feel like if I move an inch you're going to see everything," she said in the second video, commenting on the limited coverage the suit provided. Beyond the seemingly exposing design and fabric, @tinytello also pointed out that the way the tag was attached to the suit, using a safety pin, would leave a hole in the material.
"The fact that no one caught that this is completely see-through blows my mind," @tinytello said. "I'm sure they did because they had to photoshop some of their photos to make this work."
In another video that has been viewed over 16 million times, user @briannaxrenne shows close ups of the suits she ordered from the brand. It shows a small rip in one of the pieces, messy and frayed stitching and again, how see-through the fabric is—holding the bottoms in front of a window clearing showing the "Kylie" label through the fabric.
Each adult swimsuit costs around $80 in addition to three children's options that are $60 each on kyliejenner.com.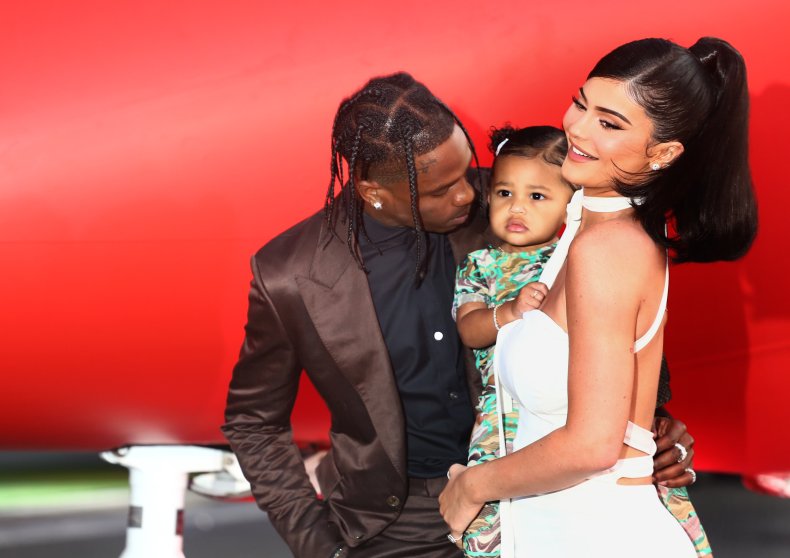 Kindred, who goes by @kindredl on TikTok, said in her review of the suits that while the sizing is "perfect" and she was aware the suit would not include padding, she was not expecting the "paper thin" material.
Kindred told Newsweek that she was surprised by how many people responded to her video and had the same reaction when their packages arrived.
"I've never tried any of her products so I had no idea that everything she puts out is low quality for a high price," Kindred said in an email to Newsweek.
She said beyond her issues with the quality, she has found the return process for the items frustrating.
"In my experience when returning stuff you go on the website, go to the returns section, put in your order number and they send you a shipping label," Kindred said. "With Kylie Swim you have to email them and wait for them to get back to you."
Kindred said customers have just 14 days from the date of delivery and though she sent her first email on September 23, she has yet to hear back.
"For me it comes down to lack of integrity as a business owner and entrepreneur, when you put something out, you want people who are spending their hard earned money on it to be a good high quality product," @tinytello said. "The fact that they gave this the thumbs up is really concerning to me."
Newsweek contacted Christy Welder, executive vice-president of public relations at Full Picture, who represents Kylie Jenner, but she did not respond in time for publication.
Updated 10/01/2021, 3:12p.m. ET: This story has been updated to include comments from @kindredl as well as her first name.