Tilda Swinton Makes a PPE Look Cool Because She Can Make Anything Look Cool
Academy Award-winning actress Tilda Swinton can make anything look cool, including PPE in the midst of a pandemic. On July 16, Award-winning Spanish producer Agustín Almodóvar shared a photo from the Madrid set of his brother Pedro's short film The Human Voice.
Swinton posed in a monochromatic blue suit and held a PPE mask to her face, in order to prevent the possible spread of the coronavirus. Almodóvar donned bright orange pants, a printed shirt and cloth face mask.
This isn't the first time Swinton has made a major fashion statement. The actress is known for her bold style. She is a big fan of power suits, and can make anything look glamorous and otherworldly at the same time.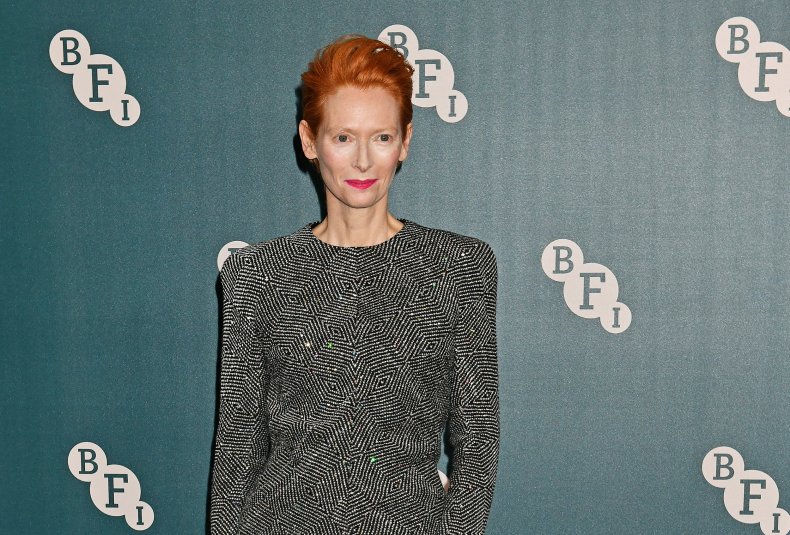 At the Hollywood premiere of the film Suspiria, Swinton donned billowy bright pink pants with a black blazer that had metal hand buttons. She also wore an olive green velvet tuxedo to the San Diego Comic Con in July 2016.
Swinton also is known for being a chameleon on the silver screen, and these outlandish looks that might make the rest of us look deeply confused, she still looks... cool.
In 2009, Swinton famously dressed up as a monochromatic futuristic cowboy for the mystery film The Limits of Control. She rocked a white cowboy hat, platinum blonde wig, an all-white outfit and a touch of pink lipstick. Even though the look was incredibly stark, Swinton looked amazing.
In Wes Anderson's Grand Budapest Hotel, she transformed into a woman in her 80s.
Swinton portrayed an elderly official in a fierce fur coat in the 2013 sci-fi flick Snowpiercer.
She was perhaps most unrecognizable in the 2015 comedy Trainwreck as Amy Schumer's editor.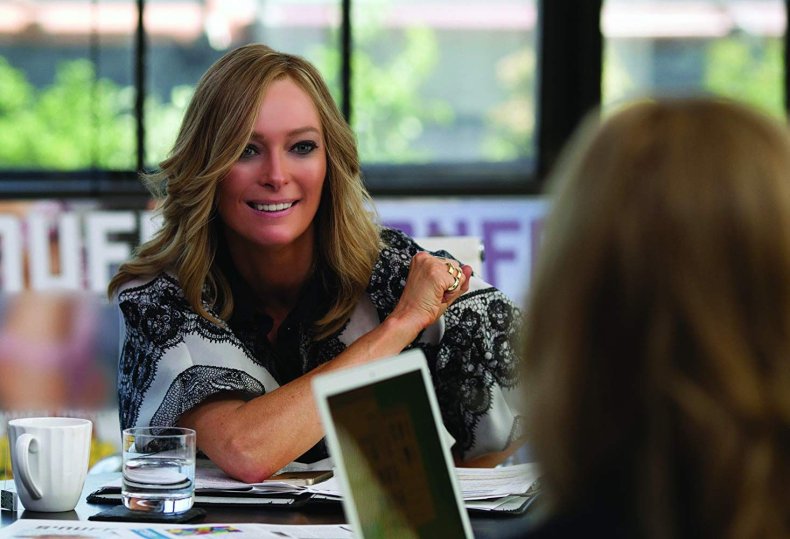 In a 2014 interview with InStyle, Swinton was asked how her love for fashion evolved, and revealed that it's based on her friendships with designers. "I'm not even sure I have a love for fashion, to be perfectly honest with you. My relationship with fashion is entirely based on my relationship with various individuals and friends of mine who happen to make the work," she revealed.
"If I didn't have those friendships, I would not be invited to their shows or even invited to wear their clothes. I don't follow fashion. I still have –and am happy to retain – a beginner's mind."
However, the actress admitted that she doesn't mind when what she wears to a movie premiere gets more attention than the film. "That's a part of the circus too," she quipped. "That's what that moment is an opportunity for. I would much rather have people looking at my shoes than at me. It's a way of deflecting attention. It's also a way of sharing that moment, say with [Schiaparelli's] Marco Zanini or Haider Ackermann or Chanel or whomever I am hand-in-hand with on that bit of carpet. It's a way to be in company."
Academy Award-winning costume designer Sally Potter (who worked with Swinton on the film Orlando) recently praised Swinton's style instinct in a May Avenue article. "Tilda just knows how to wear clothes, like Cate Blanchett. They are very similar, you can put anything on them and they will make it look great," Potter gushed.